US Ambassador David Jacobson speaks on global innovation
"What's holding us back from innovation?" This was the focal point of US Ambassador David Jacobson's keynote, as he spoke to the sold-out CIGI Auditorium on February 29.
---
Iran and the West: A Dialogue of Ambassadors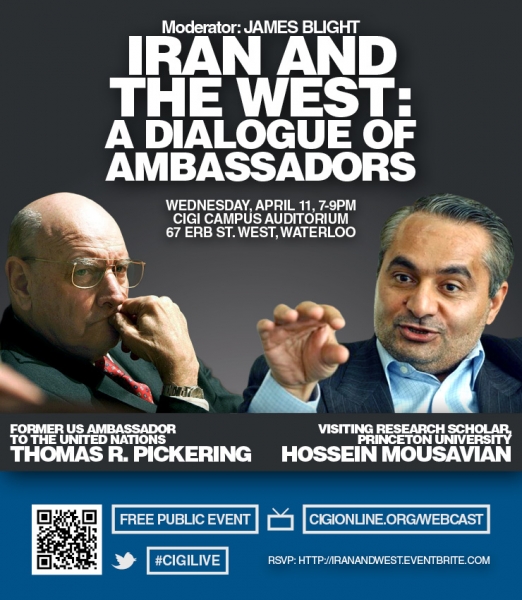 Guest speakers Former US Ambassador Thomas Pickering and Former Iran Ambassador Hossein Mousavian will address how to bring Iran in from the cold of its isolation; how to deal constructively and realistically with Iran's evident determination to achieve a nuclear weapons capability; how to understand Iran's internal divisions and what those divisions make possible, or impossible, in the West's efforts to avoid a war with the Islamic Republic.
---
CIGI goes to ISA San Diego
The International Studies Association (ISA) annual convention is a major international scholarly event, including over 1,000 panel sessions and involving participants from more than 50 countries. Past ISA conventions have been held in cities in the United States, Canada, Mexico and overseas. CIGI will be an exhibitor at this year's convention. Come by the booth in the Exhibit Hall at the Hilton San Diego Bayfront to view our latest publications on global governance.
---
Jonathan Crush, new CIGI Chair
Jonathan Crush has been appointed the CIGI chair in global migration and development at the Balsillie School of International Affairs.