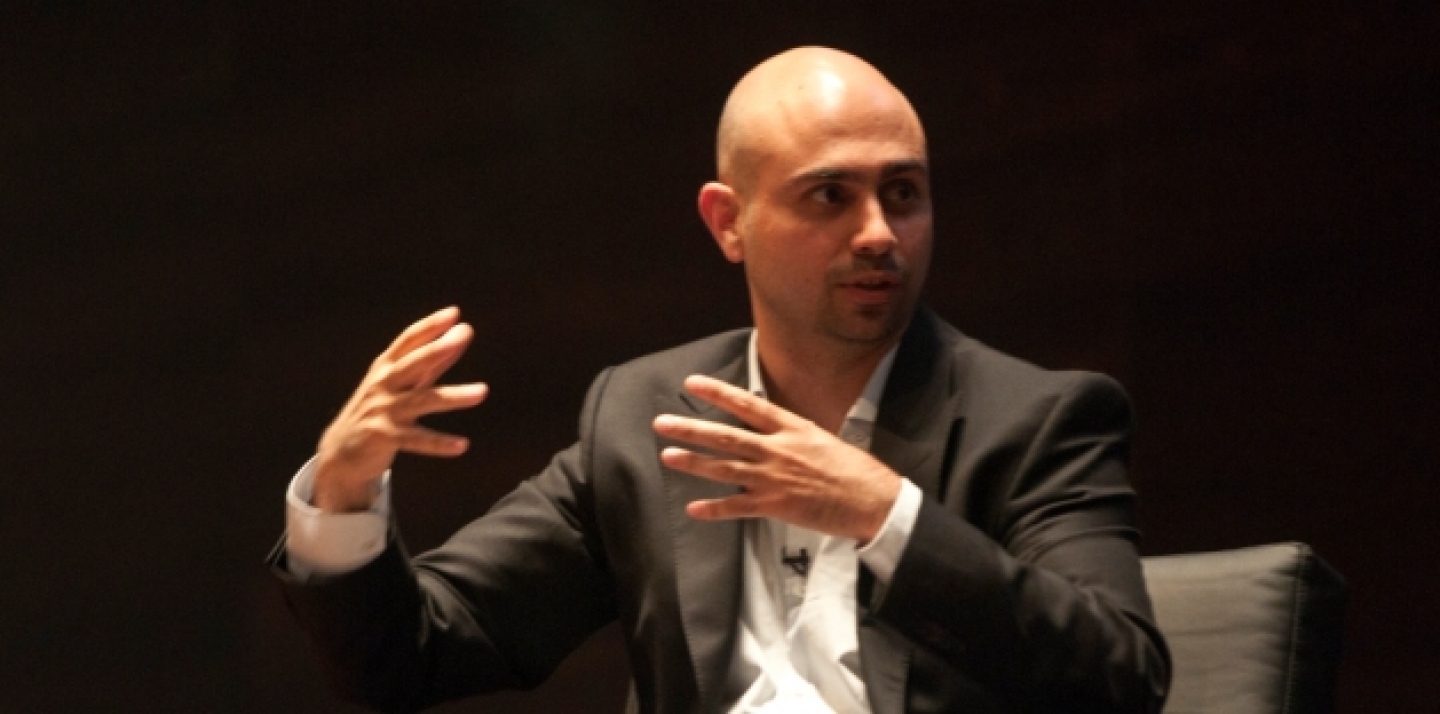 As profound changes continue to sweep across the Arab world, it's no surprise that the region's media landscape is evolving at a frenetic pace.
For Beirut-based journalist Habib Battah, however, the issue isn't that media in the Arab world is changing rapidly, but rather how new media is helping to facilitate and even accelerate other changes across society.
Battah's presentation, titled "Broadcasting Revolution: How Media Have Influenced the Arab Uprisings," drew from his experiences as a journalist, filmmaker and media analyst (he has reported for Al Jazeera, CNN, Variety and BBC News). The event was co-sponsored by the Balsillie School of International Affairs (BSIA) and CIGI.
Battah gave a brief history of mass media in the Arab world, and focused on Al Jazeera's impressive growth since the government of Qatar founded it in the late 1990s. This is significant, he noted, because Al Jazeera and networks modelled on it are essentially "big corporations spawned by governments," in which governments view broadcast footage — as opposed to blatant propaganda — as a form of political capital.
To highlight the dramatic increase in the number of citizen journalists in the Arab world, Battah presented a few video reports filed from the midst of conflict situations and posted to the Internet.
"We are seeing a whole generation of people who never expected to be journalists," Battah said.
Battah accepted the criticism that the inability to verify the work of citizen journalists hurts their credibility. But he suggested that, overall, a greater "multitude of voices" meant the truth was more likely to reach a wider audience.
Among the many emerging trends, Battah said the growing number of "hyper-local" media outlets was particularly interesting, noting that entire "networks" of citizen journalists are now dedicated to covering individual towns or even boroughs like never before.
"People are learning about towns they've never heard of, right in their own country," Battah said.
While politics and fair political representation is the focus of much of the new media in the Arab world, Battah said the region's media culture is starting to parallel Western media, whereby everything from consumer complaints to reality TV is finding an audience.
Following Battah's presentation, CIGI Senior Fellow and BSIA professor Bessma Momani moderated the question-and-answer segment, in which Battah fielded questions on media objectivity, the response of authoritarian regimes to social media and the curious business-model media in the Arab world.
Momani concluded by asking Battah if he felt it was possible to become desensitized by the barrage of conflict stories now available in the region.
"Yes, but it's important to see these things. So, in that sense, I think there is room for more creativity in reporting," he said.
"We are seeing a whole generation of people who never expected to be journalists." Habib Battah