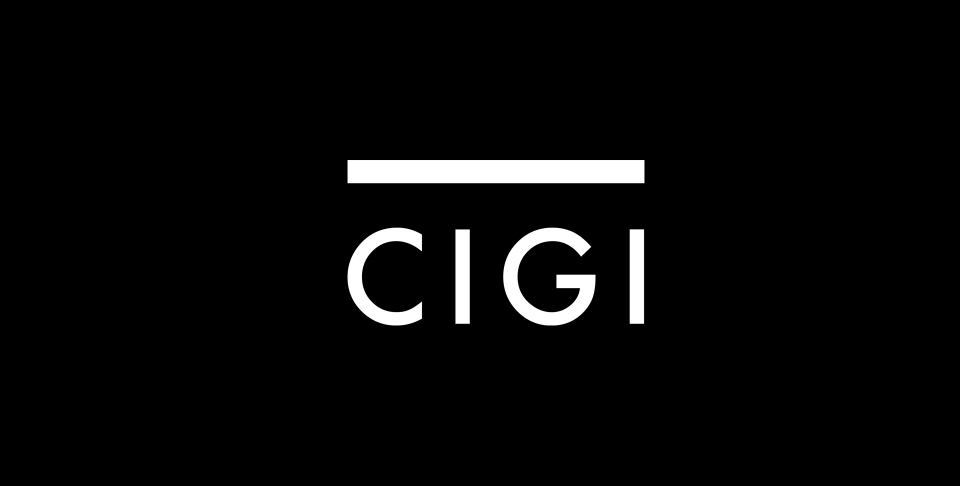 Achieving the United Nations Sustainable Development Goals will require funding and co-operation on an unprecedented scale, with the private sector holding a pivotal position. This commentary is one in a series of opinion pieces included a new report from the Organisation for Economic Development and Co-operation (OECD) entitled "Development Co-operation Report 2016: The Sustainable Development Goals as Business Opportunities." The opinion pieces in the report ask how international co-operation can help to put sustainable development at the core of business models. CIGI Founder and Chair of the CIGI Board of Directors Jim Balsillie writes about clean technologies in the context of sustainable development goals, an important area of research at CIGI.
 
The 17 Sustainable Development Goals (SDGs) can be boiled down to four overarching objectives: economic growth, the inclusive and equitable distribution of that growth, transparent and effective government, and the responsible curatorship of our bio-physical environment. We need to achieve all four, and progress on each must interact with the others appropriately.
Business has a central role to play in contributing to success in achieving these objectives. The right type of interaction among these four objectives will depend largely on stimulating innovation, anywhere and everywhere in the world. Innovation not only breeds economic growth — it channels the fruits of this growth, determining where and how they play out, how well governments are resourced, and influencing how well we manage our environment.
Stimulating risk-takers to do so is central to the process of innovation. While the innate desire of smart and curious scientists to experiment can never be underestimated, experience shows that the countries that have been most successful in reaping benefits from innovation[1] have done so by using shrewd combinations of engaged university systems, public finance for research (particularly basic research with strong applied components) and private risk-bearing finance — such as venture capital and angel investment.[2]
Just as important as stimulating innovation, however, is ensuring a balance between the rights of developers to profit from their inventions, on the one hand, and the need to get many countries to adopt technologies early, and together, on the other. This is especially important in the case of clean technologies because they contain a high "public good" element – in other words, shared adoption and shared benefits go hand in hand. It is important, in this respect, that national intellectual property legislation conforms with international legal agreements; but there are other ways of achieving this balance that have also proven successful. For example, clean technologies can be promoted through advance market commitments, wherein a market for an as-yet undeveloped but desirable technology is guaranteed via the creation of a public fund. Or they can be supported through "grand challenge" approaches, wherein key bottlenecks blocking the solution to a problem are identified and made public so that scientists have a clear problem to work on, often with the added incentive of research funding or a price for successful results. Finally, business can play a role by making "patent pledges", contributing a patent they hold to the public realm.
Nonetheless, the world of intellectual property is a contentious one. Each country's share of the profits from the innovations it nurtures will depend not only on how it does the nurturing, but also on how well it backs these ideas up internationally – both commercially and legally. While this might seem to tilt the balance in favour of the large, established players like the United States and Germany, evidence from smaller, successful economies like Israel, Korea and Chinese Taipei suggests that agility and capability can make up for a relative lack of size.[3]
In my view, the creation and diffusion of clean technologies will play an integral role in achieving the SDGs. The ingredients for success are clear: a strong private sector, working within a supportive eco-system of public policies and processes.
---
[1] See, for example, Mazzucato, M. (2014), The Entrepreneurial State, Anthem Press, and Janeway (2012), Doing Capitalism in the Innovation Economy, Cambridge University Press, Cambridge, United Kingdom.
[2] An angel investor is an affluent individual who provides capital for a business start-up, usually in exchange for convertible debt or ownership equity. 
[3] Breznitz, D. (2011), Innovation and the State: Political Choice and Strategies for Growth in Israel, Taiwan and Ireland, Yale University Press, New Haven, Connecticut.
Each country's share of the profits from the innovations it nurtures will depend not only on how it does the nurturing, but also on how well it backs these ideas up internationally – both commercially and legally.