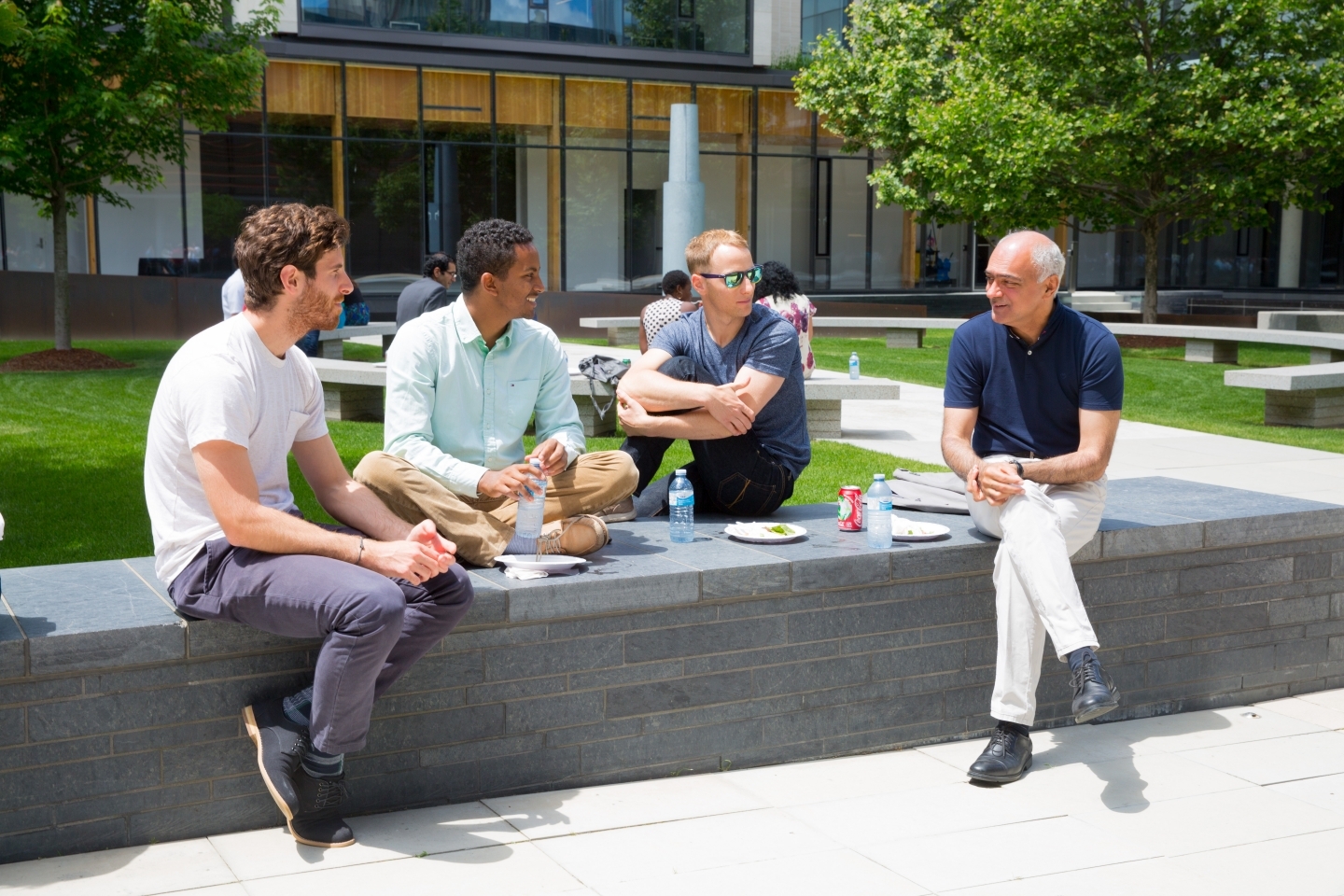 CIGI has once again been named one of Waterloo Region's Top 15 Employers. The annual list is compiled by publisher Mediacorp Canada Inc. and the special designation recognizes the employers in the Kitchener-Waterloo and Guelph area that lead their industries in offering exceptional places to work.
This distinct honour was mentioned on Saturday November 28, 2016 in the Waterloo Region Record and profiled alongside fourteen other organizations in the community. "It's a feather in our cap," CIGI President Rohinton Medhora told the Waterloo Region Record. "It will increase the quality and the growth of our pool of applicants. We're competing all the time for good people. This gives us an edge."
In this competition, organizations were evaluated based on eight criteria including physical workplace; work atmosphere; health, financial & family benefits; vacation time; employee communications; performance management; training & skills development; and community involvement. Employers are compared to other organizations in their field to determine which offers the most progressive and forward-thinking programs. The Top Employers website highlighted why CIGI was selected:
In addition to 3 weeks of starting vacation allowance, The Centre for International Governance Innovation offers paid time off during the winter holidays as well as up to 3 paid personal days off, which can be scheduled at the employees' discretion
The Centre for International Governance Innovation provides maternity leave top-up payments for employees who are new mothers (to 75% of salary for 10 weeks) and helps them balance work and their personal commitments with alternative work options, including telecommuting and flexible work hours
The Centre for International Governance Innovation encourages employees to keep fit through onsite instructor-led yoga classes, walking and running groups and a health club subsidy, offered as part of the organization's health plan (to $300 annually) 
CIGI is committed to providing inspiring research work and global engagement opportunities, a motivating and artistic environment, fun workplace activities, a comprehensive benefits package, and an excellent community location. To find out more about CIGI's employment and volunteer opportunities, please visit our careers page.