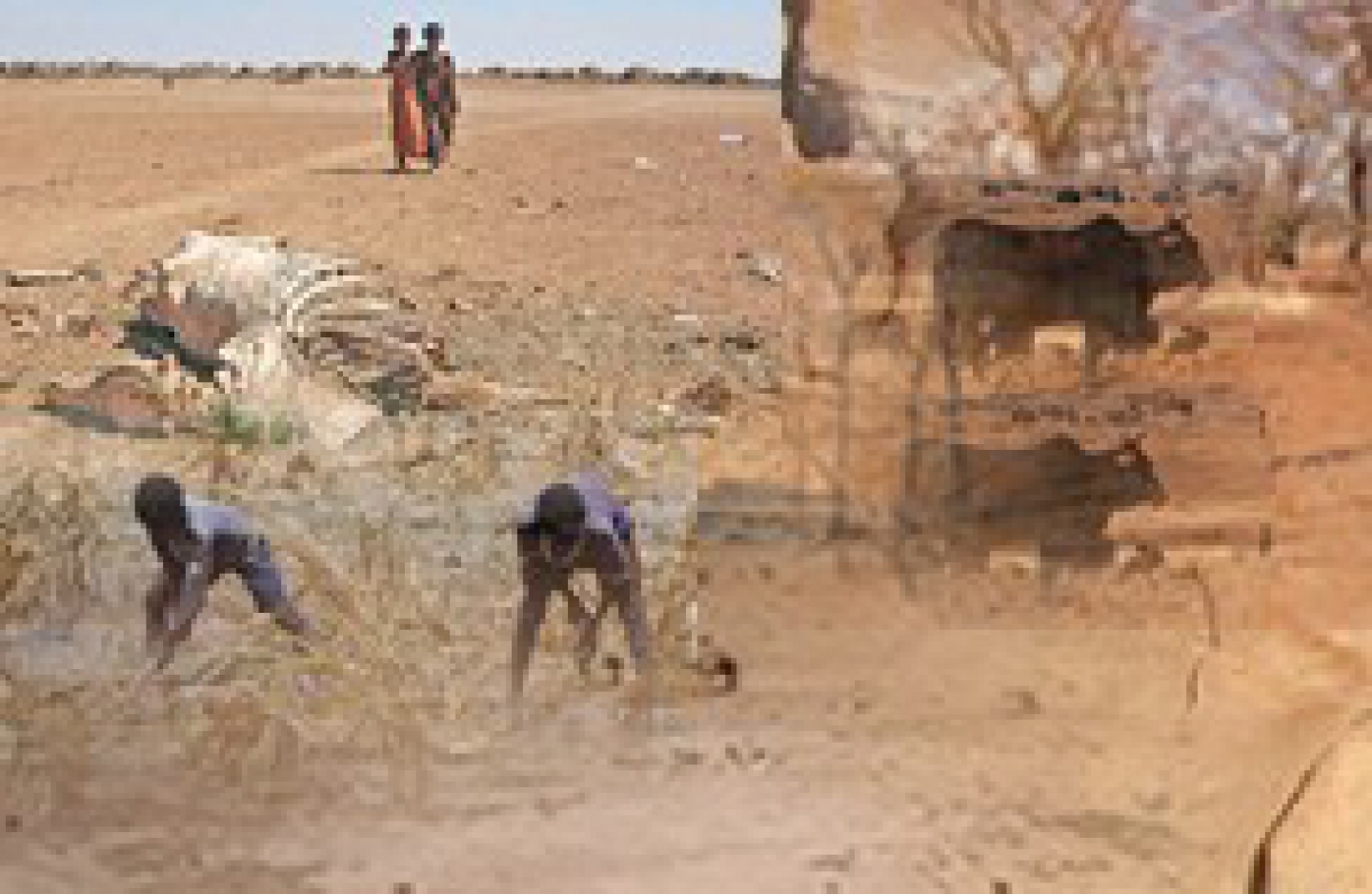 Hundreds of people are meeting in Uganda this week, November 1-4, 2009, at the African Initiative Congress on Climate Change co-sponsored by CIGI as part of a five-year research and education program on the impacts of climate change on the African continent.  Discussions will focus on developing practical strategies to deal with the climate change impacts on health, population movements, energy, food security, conflict resolution, and peace and security.
Follow the Congress blog and read Climate Change in Africa: Adaptation, Mitigation and Governance Challenges, a CIGI special report on the major issues that CIGI's African Initiative is exploring along with its partners and community organizations in Africa.
Africa may bear most of the effects of climate change, but be least able to adapt. Uganda's future may be especially dire given predictions that under current trends, the country will be 80 percent desert in 100 years. Uganda has created a National Adaptation Programme of Action (NAPA) outlining the urgent adaptation and mitigation strategies, but there is a serious gap in awareness of climate change's devastating effects.
The African Initiative is a joint effort of CIGI and the Salama SHIELD Foundation in collaboration with Makerere University in Uganda. The intiative, which launched on July 8, 2008, combines knowledge from field-based research and practical applications with teaching and education initiatives. The African Initiative team aims to create strategies that will boost Africa's resilience to climate change and help the continent develop sustainable practices.
The African Initiative team wants to build on the existing knowledge in Uganda's NAPA to create implementation guidelines and coping strategies that more effectively inform Ugandan government officials, international agencies and civil society in their response strategies.
AI's Congress on Climate Change is being held at the Munyonyo Speke Resort and Conference Centre in Kampala, Uganda. It explicitly aims to foster dialogue among government officials, district leaders, civil society and international donor organizations. Discussions will serve as the foundation for creating implementation guidelines for the adaptation and mitigation strategies to be developed in Uganda. These guidelines will then serve as a template for other African countries to create tailored programs.