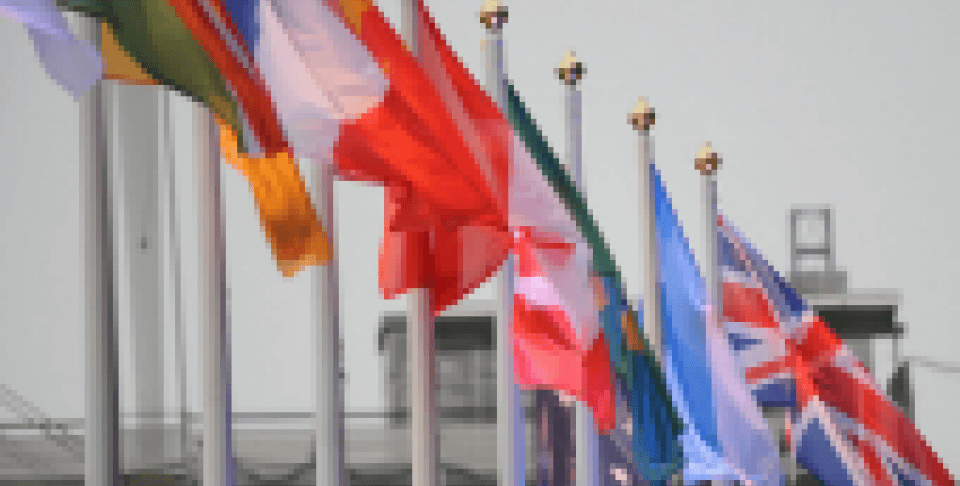 Since its inception in the mid-1970s, the Group of Eight (G8) industrialized nations has shaped the style and substance of global governance, influencing international responses to economic, political, security and environmental challenges. Now, however, the rise of powerful states in the global South and the deepening global economic crisis have challenged the legitimacy and efficiency of this elite club.
CIGI has been at the forefront of research and analysis on the G8/G20 process, building expertise on global governance reform, the international financial architecture and the emerging powers. This work was intensified when the G20, a forum CIGI proposed in 2004, was established.
Several initiatives and projects currently underway take a broad and insightful look at the G8.
SUMMIT COMMENTARY

FEATURED RESEARCH
CIGI has conducted extensive research on global governance reform, the financial architecture and emerging powers. The lists below reflect the evolution of several research groups' recent work on these topics. As the G8 and G20 continue to change and develop, CIGI will add to this compilation.
Global Governance Reform
Financial Architecture
Emerging Powers
RESOURCES
Global Trade Alert is a real-time source of information on state measures taken during the global downturn that are likely to affect foreign commerce. It goes beyond other monitoring initiatives by identifying the trading partners likely to be harmed by such measures.
Tracking the G8 L'Aquila Summit (Blog)
In order to better understand and assess developments in international governance, CIGI has forged a partnership with Chatham House (CH). In cooperation with Paola Subacchi (research director, international economics, CH), Distinguished Fellow Andrew F. Cooper, Senior Fellow Gregory Chin and a host of contributors from both institutions constructed extensive multimedia blogs. The contributors tackled such issues as the "variable geometry" model proposed for G8 summits, US multilateralism and the food crisis.
PROJECT SPOTLIGHT
National Perspectives on Global Leadership
| | |
| --- | --- |
| | National leaders convene at international summits to address global issues. In this first set of papers in the NPGL Soundings series, analysts from 12 of the G20 countries reflect on how well their leaders fared in the eyes of the public at the London G20 Summit in April 2009 and the implications of these domestic perceptions for restoring trust and confidence in national leadership and global governance. |
Study Group on Global Economic Governance
| | |
| --- | --- |
| | Researchers from this project examine the implications of the economic crisis for global governance. With particular interest in the G8 and G20, they explore the national and international policy responses of member countries and provide recommendations for reforming the global financial architecture. This is a joint CIGI-Chatham House project. |
The Future of the IMF: A Canadian Perspective
| | |
| --- | --- |
| | Reform of the International Monetary Fund for (IMF) has been on the agenda of many non-OECD governments, policy makers, scholars and activists for several decades with little result.In the midst of the present global crisis, Canada has gained an impressive international reputation for the way it has managed its fiscal and monetary policies. This presents an opportunity to introduce Canadian perspectives to the IMF reform debates. CIGI has formed a task force composed of senior Canadian policy specialists and academics on IMF reform issues.  |
| | |
| --- | --- |
| | Researchers from this project have long examined, advocated and supported mobilization for a Leaders' Summit and preparatory process with inclusive representation to enable the creation of effective "bargains" or "package deals" to resolve global challenges. They investigated the merits of enlarging the G8 to break global deadlocks on issues that could not be resolved through other mechanisms.  |
(Image credit: Flickr user Downing Street)