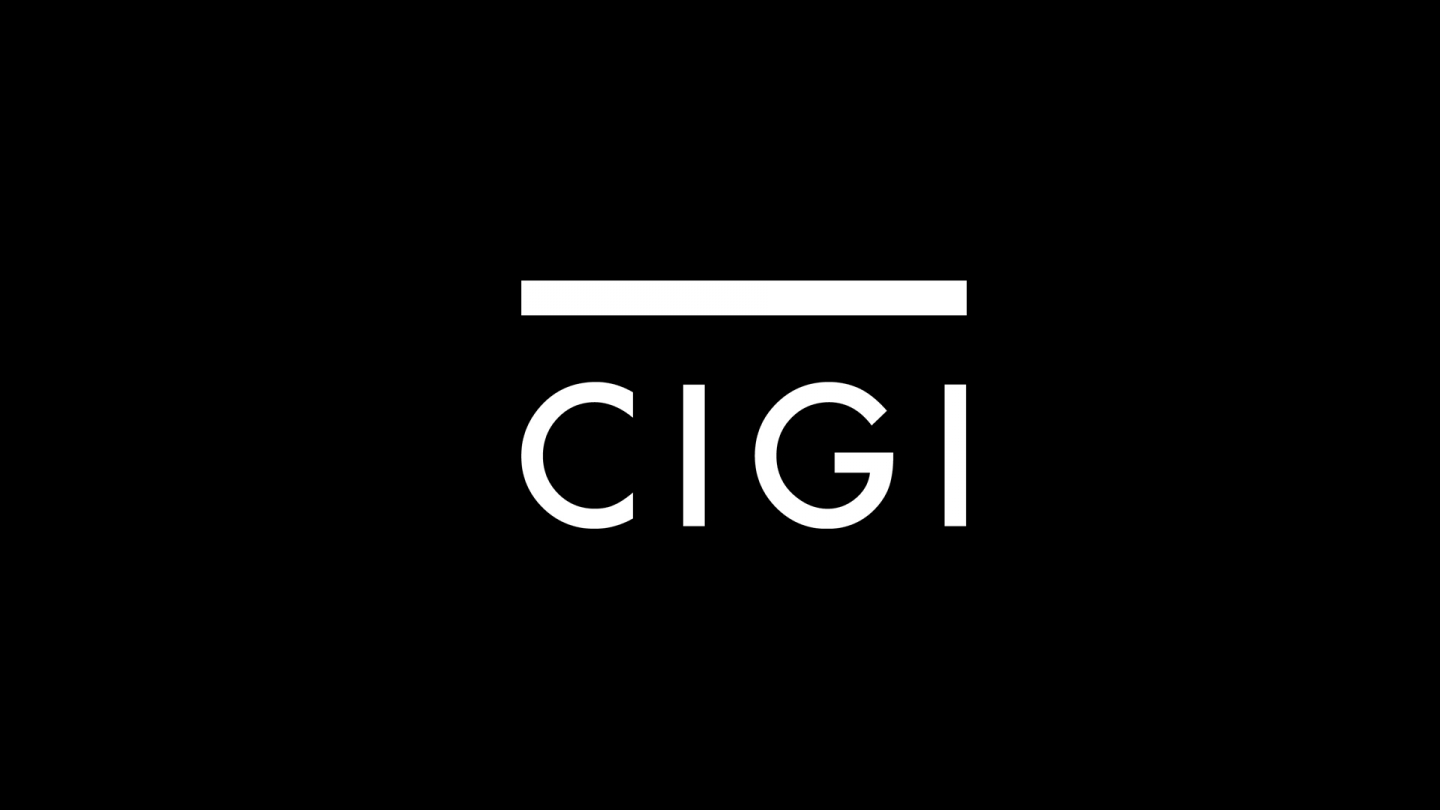 The Centre for International Governance Innovation organized an international conference on global energy governance held in Shanghai, China on May 28-29, 2014, partnering with the Shanghai Institutes for International Studies, the Lowy Institute for International Policy and the Korea Development Institute. The aim of the conference was to improve understanding of the key issues facing the global energy market and the role of the Group of Twenty (G20) in global energy governance. It sought policy recommendations for future G20 summits. The main objectives were to catalyze G20 discussion of global energy governance and, anticipating China's G20 presidency in 2016, encourage Chinese initiatives in global energy governance.
The consensus view was that current arrangements in the field of energy have resulted in several governance gaps. Indications of this include inefficient markets, a disregard of climate change externalities and an inadequate security of supply. Hundreds of millions of people are excluded from access to affordable and reliable energy. The world is on an unsustainable energy track, facing conflicts over energy, an unreliable supply, a vulnerable energy infrastructure, and environmental degradation. There was over US$500 billion of fossil fuel subsidies in 2012; there are large and persistent regional price differences for gas and electricity; 1.3 billion people lack access to electricity; and CO2 emissions continue to rise globally. Conference participants agreed with the characterization that the "global energy governance system" in 2014 is fragmented, Byzantine and unresponsive to new energy problems. The current system does not adequately bring together the needs of major emerging markets and Organisation for Economic Co-operation and Development (OECD) countries. Global energy governance should provide price-stable supply-and-demand security, addressing affordability, sustainability, cost effectiveness and accessibility.
There is widespread understanding that the G20, as an informal organization, must limit its agenda to issues with major implications for all G20 countries and of particular interest to both the United States and China. Issues will not be addressed without G20 attention or the high probability of a win-win outcome. There must be clarity with respect to the proposed G20 actions, which should ultimately strengthen other international organizations. G20 actions take the form of statements for the record, commitments to mobilize resources in international financial institutions, requests to international organizations, pledges to put domestic affairs in order, or studies commissioned for future deliberation. A signature G20 initiative was the creation of a new international entity — the Financial Stability Board (FSB).
Several policy options were discussed that China may wish to promote as a priority for their G20 presidency. With respect to statements for the record — expressing a common assessment and commitment — the G20 should acknowledge the need for a global forum that focuses on energy challenges.
With respect to pledges to put domestic affairs in order, policy options included:
Continue G20 initiatives on inefficient fossil fuel subsidies and marine environment protection.
Build on the Major Economies Forum's work on clean energy.
Phase in future tough G20 energy content process and product standards to promote energy efficiency and reduce emissions.
Seek World Trade Organization (WTO) agreement permitting border tax adjustments on goods that do not meet future standards.
Design road maps to end support for coal in developed countries, support clean coal technology in developing countries and ultimately phase out coal.
Formulate national infrastructure plans to accelerate the transition to sustainable, zero carbon and climate-resilient economies.
With respect to preparing the ground by commissioning studies or work for future deliberation, suggestions included:
Address price volatility by strengthening energy market transparency.
Improve energy market information by expanding the Joint Organisations Data Initiative beyond oil and gas to include a coal database. Statistics on production and consumption, imports and exports, pipeline flows and stock volumes, as well as elements of financial markets such as derivatives, term structures and trade contracts should be included. G20 countries should lead by example and submit their energy data in an adequate and timely manner. 
Formulate a G20 investment plan for global infrastructure to assist in fossil fuel divestment, pursuing Australian plans "to unlock up to $57 trillion infrastructure investment by 2030,"required to just keep pace with projected global GDP growth according to an estimate by the McKinsey Global Institute.
Address the regulations, subsidies and entrenched relationships that direct financing to fossil fuels and provide obstacles to alternative energy systems.
Shape financial norms and standards using export credit agencies and sovereign wealth funds.
Request the OECD, International Energy Agency (IEA) and World Bank to together develop options to provide (at specific future dates) non-binding proposals for the long- term expansion, linking and ultimate integration of carbon markets.
Instruct the G20 Energy Sustainability Working Group to study the applicability of the Energy Charter Treaty mechanisms in terms of legal regulation and dispute mechanisms. The remit could include exploring a "Low Carbon Bretton Woods" to create a low-carbon financial mechanism to certify and price emission reductions.
Mandate the G20 Development Working Group to contribute to the process of establishing Post-2015 Sustainable Development Goals to highlight promotion of sustainable models of production, consumption and lifestyle; enhancement of partnerships to manage green development; and strengthening regional and global cooperation to share successful practice.
Instruct the G20 Energy Sustainability Working Group to study the applicability of the Energy Charter Treaty mechanisms in terms of legal regulation and dispute mechanisms.
With respect to presenting requests to international organizations, ideas included:
Ask the IEA to reinforce safety nets by amending its rules to allow non-OECD members to join the strategic oil reserve agreement.
Enrich and expand the IEA's emergency response system to include all G20 countries for collective response to oil supply disruptions. The IEA should consider eliminating its outdated voting system; future decisions should all be by consensus. The IEA should have a physical presence in Asia.
The WTO should initiate a Sustainable Energy Trade Agreement to facilitate trade in environmental goods and renewable energy technologies.
The conference participants suggested the G20 should emulate its experience with the FSB, and create an "Energy Stability Board." Drawing from the International Energy Forum (IEF), the IEA and the Organization of Petroleum Exporting Countries (OPEC), it would provide for dialogue on global energy to ensure both traditional energy security and address the challenge of moving away from fossil fuels. It should upgrade IEF/OPEC/IEA cooperation to build trust, share information, exchange views and promote transparent markets. In addition to regularizing meetings of G20 energy ministers, other ideas for new entities included:
Establish a G20 Energy Task Force responsible for strategic thinking (to develop a coherent vision and to propose reforms and innovations to deal with gaps and overlaps, focused on the transition to sustainable energy).
Establish a new policy coordination entity reviewing spillovers for the nexus of fiscal, water, agriculture and environment issues.
Create a coordinating agency and monitoring mechanisms to assess and share national initiatives.
Establish a research and development collaborative with results available license- and patent-free. The emphasis would be on securing carbon-free energy. Members would fund research to be performed in institutes in their own countries, with results shared freely. The headquarters should be in China.
Form a G20 Cities Working Group focused on implementing near-term practical changes.
The G20 is in need of some successes. Its experience with inefficient fossil fuel subsidies does not engender confidence. It appears that despite the apparently conflicting interests of exporting and importing countries, there are sufficient common interests for a winning G20 initiative. Given the energy security and environmental challenges facing China, its 2016 G20 presidency may generate new constructive initiatives to fill the gap in global energy governance.he G20 as a Lever for Progress