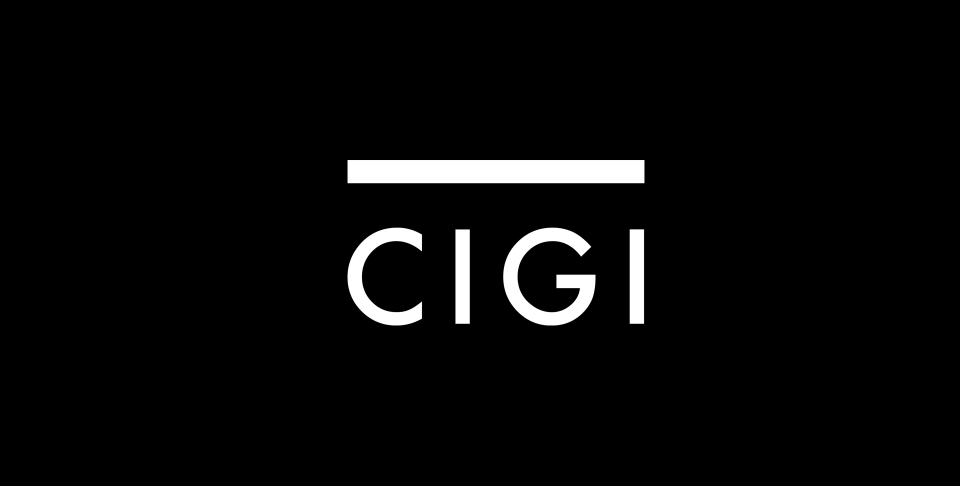 On January 26 and 27, representatives from 61 nations, including 43 heads of state, gathered in Santiago, Chile for the 7th bi-regional summit of EU-LAC Heads of State and Government. It was one of the largest summits ever held in South America, and the first time that the Community of Latin American and Caribbean States (CELAC), launched in 2010, participated as the EU's institutional counterpart.
Although some of the world's most powerful men and women showed up in Santiago that weekend, the event was largely ignored by the English-speaking media. The most prominent attention came from The Financial Times, with a story headlined, "Silly in Chile." No one mentioned that this was the most successful EU-LAC gathering in 14 years, as measured by the number of heads of government in attendance.
But the meeting underlined other milestones as well for a Latin America that is increasingly becoming a player in the global economy and world affairs.
The event, for example, marked a major step in Chile's long-standing aspiration to be considered part of the developed world. Chile had already gone a significant way by increasing its per capita income to that of EU countries like Portugal and Spain. And in other economic measures it is doing even better: Chile's 6 percent unemployment rate contrasts starkly with Spain's 26 percent unemployment rate, reflecting, in part, the consequences of Europe's current economic crisis; while Chile's GDP has been climbing, Spain's has plummeted. Chile attracted a record $26.4 billion in foreign direct investment (FDI) last year (more than Mexico, and second only to Brazil in the region), and its 2013 growth is projected to reach 4.8 percent, the highest in the region after Peru. Chile's average growth over the past three years has been 5.9 percent. Its public-debt-to-GDP ratio is 11.9 percent.
One of the big public impressions of the EU-CELAC summit was of Raúl Castro taking over the pro-tempore presidency of CELAC from Chile. Cuba will now head the region's most recently created and potentially important body. As a result, Cuba will also lead the negotiations for the comprehensive and wide-ranging EU-LAC cooperation agreement proposed at the summit.
Over the past decade, the most successful in Latin America's history, there has been a sea change in the region's politics, its economies and its foreign relations. Yet rarely has the gap between what is happening in Latin America and the way it is perceived in much of the English-speaking world been so wide.
As Enrique Iglesias, the former president of the Inter-American Development Bank, has pointed out, this is the "Latin American moment." In the past decade, the middle class has increased by 50 percent, the percentage of Latin Americans living in poverty has fallen to 28.8 percent, and the prospect of leaving behind underdevelopment seems within the grasp of several countries.
A key reason for the region's improved outlook has been the change in its relationship with the world beyond the Western Hemisphere.
A New International Insertion
For much of its two centuries of independent history, Latin America, surrounded by two oceans and far from the Eurasian landmass, was AWOL from world affairs. Brazil's participation in World War II and Argentina's involvement in the first Iraq war were exceptions that confirm the rule. Most Latin American presidents didn't travel abroad. The story goes that when Chilean President Jorge Alessandri visited John F. Kennedy in Washington DC in 1962, he and his staff expected major media coverage. Instead, Vince Lombardi, the coach of the Green Bay Packers football team, appeared on the cover of Time, prompting Alessandri staffers to request an explanation from the White House.
During the 1970s and 1980s, members of the ruling military juntas rarely ventured beyond their national borders—in part because they were not welcome anywhere else. The irony is that despite this long-standing, provincial isolation—because of the nature of the region's economies—Latin Americans have been especially dependent on world markets. As commodity producers and exporters of natural resources, their economic health depends largely on the price and world demand for those products. When things went wrong in the North, as they did in the Great Depression in the 1930s or the 1980s recession, the impact in the South was devastating.
For decades, vulnerability—economic and political—was the defining condition of Latin America. Globalization—the steady increase in the trans-border flow of goods, services, capital, communications, and cultural products that started circa 1980—should have heightened Latin America's vulnerability to catastrophes beyond its borders. Yet, after the financial crisis of 2008 to 2009, which the region survived largely unscathed, a new tag line emerged: resilience.
It wasn't always destined to happen that way. Latin America's first response to globalization was buying into the Washington Consensus, ditching import substitution industrialization, and embracing the notion that the solution to economic underdevelopment lay in opening up, privatizing and deregulating all economic activities. In the 1990s, this became a mantra. Yet after a decade of privatizing everything that moved, the results were underwhelming. When economists started to talk about the third and fourth generation of reforms as the ones that would really, truly make a difference, the game was up.
With the election of Hugo Chávez in Venezuela in 1998, the politics of the region took a new turn. In quick succession, Luiz Inácio Lula da Silva in Brazil in 2002, Néstor Kirchner in Argentina in 2003, Evo Morales in Bolivia in 2005, Rafael Correa in Ecuador and Michelle Bachelet in Chile in 2006, and Fernando Lugo in Paraguay in 2008 were elected—all with economic and political agendas that starkly diverged from the Washington Consensus.
Greater national autonomy and independence were central platforms of each of the leaders during their campaigns, and a focus on foreign policy was a natural consequence when they began to govern. The new crop of leaders took to the world stage with surprising ease—at G20 summits, at meetings of the Organization of the Petroleum Exporting Countries (OPEC), or within entities like IBSA (India, Brazil, South Africa) and the BRICS countries (Brazil, Russia, India, China, and South Africa).
The first decade of the new century also provided the conditions under which the growing international interests of Latin America could flourish. The U.S. focus on anti-terrorism meant that Washington left the Americas on the back burner, which in turn drove the new Latin American governments to diversify both export markets and diplomatic links. The decade also saw the start of the commodities "super-cycle" in 2003, which pushed the prices of key commodities, many of them produced in South America, through the roof.
Since 2000, the region's trade and investment dependence on the U.S. and Europe has decreased (mostly in South America), and trade and investment flows with Asia have increased—not just with the two "Asian giants" (China and India), but also with Japan, South Korea, Taiwan, and other East Asian nations. Growing ties with Africa are also significant in the case of Brazil. The global war against terrorism, and the various food, energy and financial crises of 2008–2009, brought home to Latin Americans the realization that they needed to develop new regional institutions or entities as "barrier reefs" to contain or at least to soften the impact. That gave rise to ALBA, UNASUR and CELAC.
As professor of international relations Gian Luca Gardini has observed, the new regionalism, and the foreign policies that have come with it, are the products of a unique mix of rhetoric and pragmatism, of ideology and of shrewd assessment of the national interest. Though complex and multifaceted, this trend entails a pro-active engagement in world affairs that is very different from the timidity of the past.
This was manifested most often in open disagreement with U.S. foreign policy. Chile and Mexico, often described as among the best friends of Washington in the region, refused to support the U.S. during United Nations Security Council deliberations on the second Iraq war. In another example, Brazil partnered with Turkey in an attempt to broker a deal with Iran to head off tighter UN sanctions over its nuclear industry.
But Latin American leaders were also keen to define for themselves their national interests abroad. Peru signed a free trade agreement with South Korea, and Costa Rica signed one with China. Ecuador defied the United Kingdom by granting diplomatic asylum to WikiLeaks founder Julian Assange, thus preventing his extradition to face criminal charges in Sweden. (Assange is now residing in Ecuador's London embassy.) Bolivia has taken the most hardline position of any developing country on the climate change negotiations in Copenhagen. None of this would have been imaginable in the nineteenth or twentieth centuries.
As the balance of power shifts from North to South, from a unipolar to a multipolar system, and from a hegemonic to a post-hegemonic one, two countries in particular stand out.
Brazil's Great Leap Forward
As the fifth-largest country in the world both in territory and population—and now the world's sixth largest economy—Brazil has always been a power to contend with. Since 1947, Brazil has delivered the opening address at the United Nations General Assembly debate each September, and it has been elected 10 times to the UN Security Council, tying with Japan. Its prestigious foreign ministry, Itamaraty, is a significant asset. Brazilian popular culture, from bossa nova to samba, from the novels of Jorge Amado to Carnaval and telenovelas, resonates throughout the world.
Nevertheless, Brazil had been an underperformer in world politics. From the 1960s through the 1990s, military rulers and the unimpressive leaders that followed them did little to project Brazilian influence abroad—that is, until the back-to-back elections of two remarkable presidents: Fernando Henrique Cardoso (1995–2002) and Lula (2003–2010). Their energetic governments helped Brasilia jump from a sleepy, modernist capital in the middle of nowhere to a vibrant diplomatic hub.
Cardoso laid the foundations for Brazil's economic take-off by taming inflation, re-structuring relations between the federal government and the 27 states, strengthening regulatory capacity and privatizing some public- sector companies. In foreign affairs, he cut a dashing figure as an intellectual aristocrat in exchanges with the likes of Bill Clinton and Tony Blair.
Lula gave an even bigger impetus to Brazil's foreign relations. At a time when many countries, including the U.S., were closing missions and cutting foreign affairs budgets, Brazil did the opposite. From 2003 to 2010, Brazil opened 40 new embassies abroad, for a total of 140 foreign embassies (compared to 164 for the U.S.). Itamaraty also increased the numbers of foreign service officers by 40 percent to 1,400. In Africa, Brazil opened 20 new embassies, reaching a total of 37 of Africa's 54 states. Brazil today has more embassies in Africa than the U.K. does. During his eight years in office, Lula undertook 12 official visits to 23 African countries, while Lula's foreign minister, Celso Amorim, made 67 such visits to 34 African countries.
Starting with the Doha Round of trade negotiations in 2003 and the formation of the G20+ group of developing countries on agriculture (not to be confused with the G20 group of developed economies), the IBSA initiative that same year and its subsequent role in the BRICS group, Brazil has put South-South links front and center in its foreign policy.
Brazil's non-confrontational diplomacy means nurturing good relations with northern countries as well— Lula got along just as well with George W. Bush as he did with Hugo Chávez—positioning Brazil as a "hinge" between North and South, and East and West. In 2010, Time selected Lula as one of the 100 most influential world leaders. For many, the issue is not whether Brazil will attain its long-standing goal of becoming a permanent member of the UN Security Council, but when.
Brazil's recent economic slowdown and current Brazilian President Dilma Rousseff's lack of interest in foreign affairs (compared to her two predecessors) raises the question of how sustainable this high profile abroad is. Yet, given its size, the quality of its foreign policy machinery and its high-profile presence in international networks, this pivotal role is unlikely to change.
Chile's Pacific Push
Chile's relatively small size, finis terrae location and geographic isolation place it in the second tier of Latin American powers, just behind the "Big Three"—Argentina, Brazil and Mexico. With 70 embassies and a minimal presence in sub-Saharan Africa (a scarce two missions in 47 sub-Saharan African countries), Chile's diplomatic profile is very different from Brazil's. Often described as one of the developing countries that has made the most of globalization, Chile has pursued "development diplomacy"—a trade-and-investment international strategy designed to maximize business opportunities abroad.
With the return of democracy to Chile in 1990 and the end of the Cold War, Patricio Aylwin's government faced the question of how to best link Chile's export-led development model and open economy with the global economy—and eventually came up with its own "lateral" approach to international trade policy. This meant pursuing individual Free Trade Agreements (FTAs) with as many countries as possible, with a special focus on Chile's main export markets.
Twenty years later, Chile has signed FTAs with 60 countries, including the U.S. and the EU. Chile's exports have grown nine-fold, from $9 billion in 1990 to $79 billion in 2012, and the country was called "Latin America's best performing economy" by the Financial Times.
After identifying Asia as the next big thing, Chile joined APEC in 1994, the second country in the region to do so after Mexico. Ten years later, after a relentless charm offensive in Asia, Chile has signed an FTA with South Korea (the first between an Asian and Latin American country), and another with China, the first signed by Beijing with an individual country. It has also established preferential trading areas (PTAs) with India, Japan and Malaysia. Chile was a key promoter of the Trans-Pacific Partnership (TPP) in 2005 and of the Pacific Alliance, a new regional integration scheme launched in 2012. [See Kotschwar and Schott.]
Brazil and Chile are not alone. As Moisés Naím, former editor of Foreign Policy, has put it, the late Venezuelan President Hugo Chávez acquired the status of a global icon, comparable to Fidel Castro and Ernesto "Che" Guevara half a century ago. It is easy to belittle Chávez's checkbook diplomacy, and the fact that oil production in Venezuela has remained static during Chávez' 15 years in office. But what critics fail to notice is that the price of oil was at $9 a barrel when Chávez was elected in 1998. Chávez made it his business to see that it went up quickly and remained there for most of his presidency, showing a shrewd understanding of international markets and the need to work with Middle East producers and other OPEC members.
Thus, Latin America's resilience during the global economic crisis was no accident. The successes of Venezuela, Brazil, Chile, Mexico, and other Latin American countries demonstrate the interplay between foreign policy, regionalism and global presence. They represent the result of putting one's economic house in order, diversifying international links and working together. To confront the challenges of a world in turmoil, Latin American nations have banded together in regional and sub-regional schemes, asserting their identity and drawing strength from numbers.
Though differences and competition exist between Latin American countries, convergence trumps divergence. Countries that experience a rupture in their constitutional processes are outliers (Honduras in 2009 and Paraguay in 2012) and are penalized. Brazil has strengthened its South American identity through entities like UNASUR and the South American Defense Council; and Venezuela developed ALBA as an alternative to the now-moribund Free Trade Association of the Americas, to which it channels part of the petrodollars it obtains through clever handling of the world oil market. Mexico, frustrated by a stagnant NAFTA, encouraged the creation of CELAC. It was a major driver in the first Indo-LAC and Sino-LAC Dialogues in New Delhi and Beijing, respectively. Chile, despite its reputation as a trading nation fixated on Asia, was the first chair of UNASUR (in 2008) and the second chair of CELAC (in 2012). Many of the smaller nations are aware that they don't stand a chance on their own when buffeted by the unpredictable winds of the world economy—let alone when it comes to differences with the Big Powers. Regionalism provides a security blanket.
Foreign policy legitimacy and effectiveness in Latin America today are partly based on the ability to work with the regional consensus, such as it is (and with the regional entities that embody it)—not against it. Thus the so-called "realist paradigm," which concentrates on the individual actions of the major regional powers—Argentina, Brazil, Chile, Mexico, Venezuela—won't explain much of what is happening in Latin America today. Instead, an "institutionalist perspective" that gives greater weight to the potential for converging national interests and acknowledges the agenda-setting power of regional blocs offers a more illuminating approach to understanding Latin America's new global profile and its newfound resiliency.
Jorge Heine is CIGI Chair of Global Governance at the Balsillie School of International Affairs and a distinguished fellow at The Centre for International Governance Innovation (CIGI). His latest book is The Oxford Handbook of Modern Diplomacy (Oxford University Press, 2013).