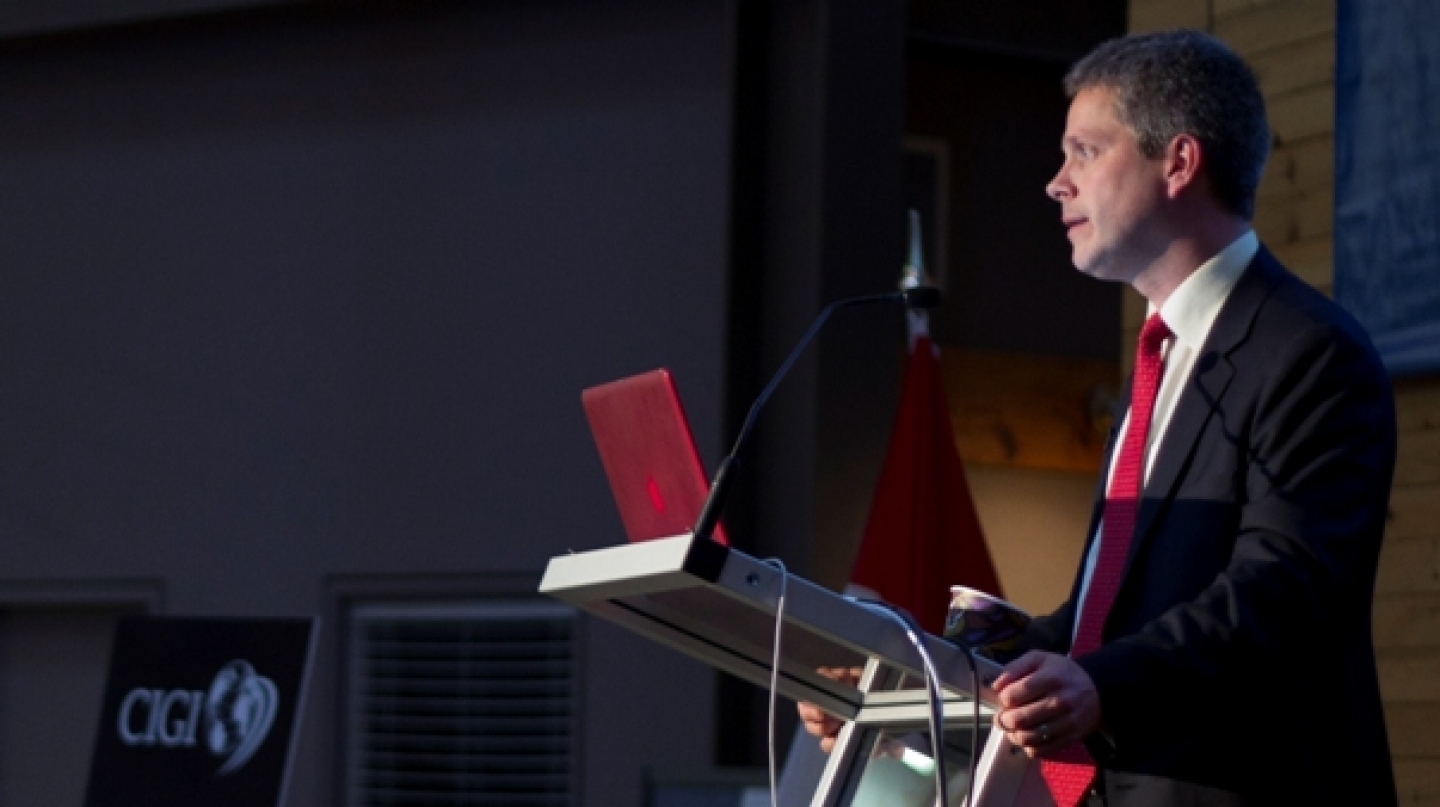 The circumstances surrounding Hosni Mubarak's ousting demonstrate the power of social media as a tool for political transition to democracy, Ben Rowswell says.
Rowswell is a visiting scholar at Stanford University's Center on Democracy, Development, and the Rule of Law. Speaking at The Centre for International Governance Innovation (CIGI), he described his new project Cloud to Street, and elaborated on the benefits of the "open source democracy" occurring in Egypt.
In his career as a foreign diplomat (including in Egypt from 1996 to 1998), Rowswell said, he had observed how dysfunctional governments can create regional and sometimes global problems. But political sovereignty and the state-centric nature of international relations impedes solutions for such tense situations, he said. We should develop tools that are universal, unbiased, and innovative in their ability to disarm and capacity to usher in political transition.
At the core of Rowswell's discussion was the use of social media tools that offered Egypt's online population a way to gather, discuss, and challenge the state's misinformation in a transparent and equal manner. For example, 1.2 million people participated in the Facebook group We are all Khaled Said, dedicated to raising awareness about the killing of a young Egyptian man by state police in Alexandria.
Through the use of this technology, Rowswell explained, a "social media mindset" developed that emphasized equality among all those involved in the political debate. This new political activism in Egypt was transparent, leaderless, and unconventional.
This mindset can also prescribe how outsiders, such as individuals in Canada, could contribute to the political developments in Egypt, by adopting the same principles of peer-to-peer communication, transparency and crowd-sourcing of content, Rowswell said.
Open source democracy promotion, Rowswell said, is an innovative way to draw on opinions from the broader population. Cloud to Street has been able to organize collaborative efforts with volunteers to create an online tool for engaging many Egyptians in the writing of a new constitution
At the end of the evening, Rowswell opened up the floor to questions from members of the audience, which included students of political science, and members of the Canadian-Egyptian community. Question topics ranged from the role of internet transparency in democracy promotion and Wikileaks to the possibility of the revolution being "hijacked" by undesirable forces. Rowswell argued that as long as any new regime remains committed to democracy, it should be entirely up to the Egyptian people to determine which political forces will rule.
You can watch Rowswell's answers to these questions, and the full length lecture, by visiting: http://www.cigionline.org/videos/signature-lecture-politics-peace-building-testing-new-approach-egypt. CIGI airs its public-events live via webcast, as a means to reach a global audience on pressing international issues. For future event listings, visit: http://www.cigionline.org/events. 
Through the use of technology, a "social media mindset" developed that emphasized equality among all those involved in the political debate. This new activism was transparent, leaderless, and unconventional.