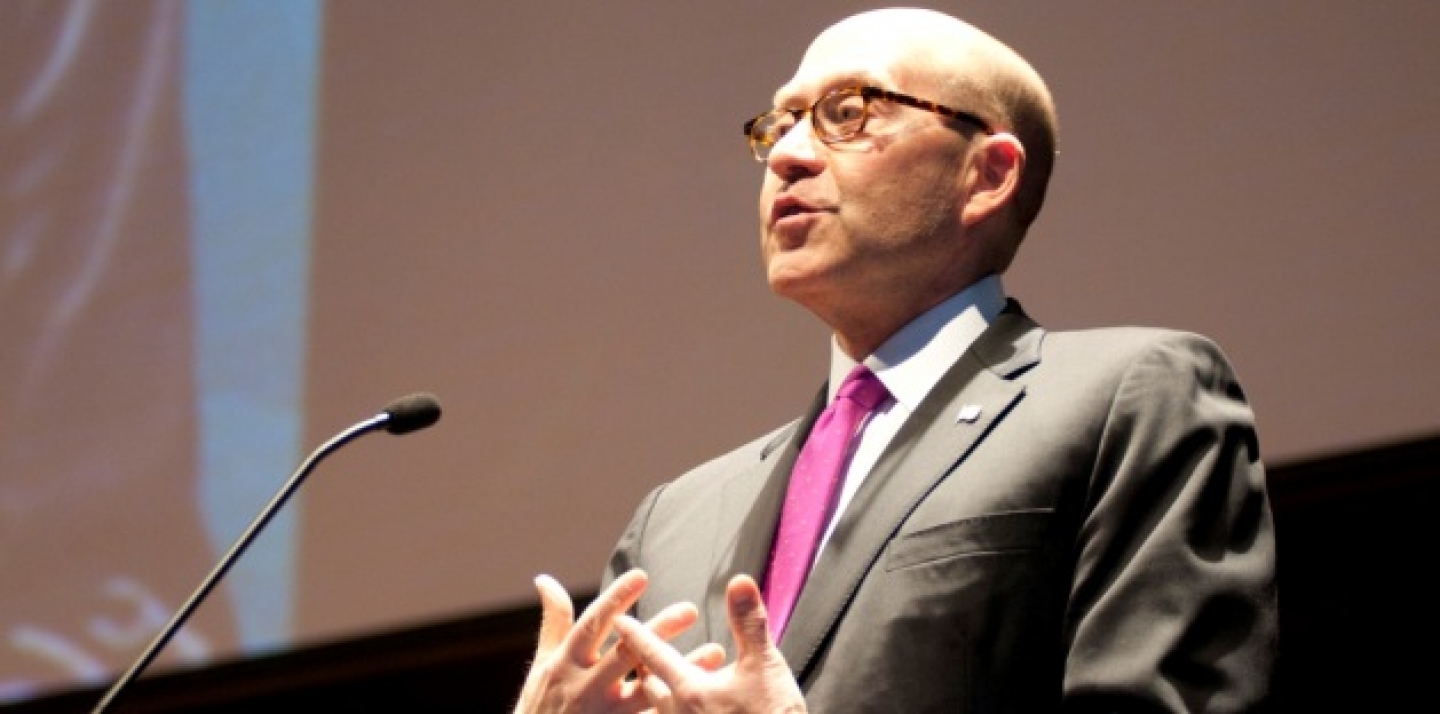 "What's holding us back from innovation?" This was the focal point of US Ambassador David Jacobson's keynote, as he spoke to the sold-out CIGI Auditorium on February 29.
Prompted by a Jon Gerter article he read in The New York Times Sunday Review, Jacobson spoke on the motivating force behind collaboration and innovation at Bell Labs, one of the most prominent research and development-minded manufacturing plants during the twentieth century. After he recounted the special historic relationship between Canada and the United States, Jacobson examined Gerter's description of Bell Labs, from its development of transistor to fibre optics and lasers.
Ambassador Jacobson presented his credentials to the Governor General of Canada on October 2, 2009, becoming the twenty-second US Ambassador to Canada. Before coming to Ottawa, he served in the White House as Special Assistant to the President for Presidential Personnel. Prior to his government service, he was a corporate lawyer in Chicago where he was active in civic and political affairs.
Jacobson's keynote encouraged more human interaction and workplace collaboration and urged companies to ditch the tyranny of quarterly sales reports. Entire civilizations have been built on innovation, from healthcare to information technology, Ambassador Jacobson said.  It "is our hope for a better tomorrow."
Answering questions ranging from border security policy to international trade policies and intellectual property, Ambassador Jacobson spent much of the evening describing the unique ways in which Canada and the United States collaborate and also made his own recommendations on how the United States could improve its own approach to innovation, including changes in immigration policy and regulatory processes.