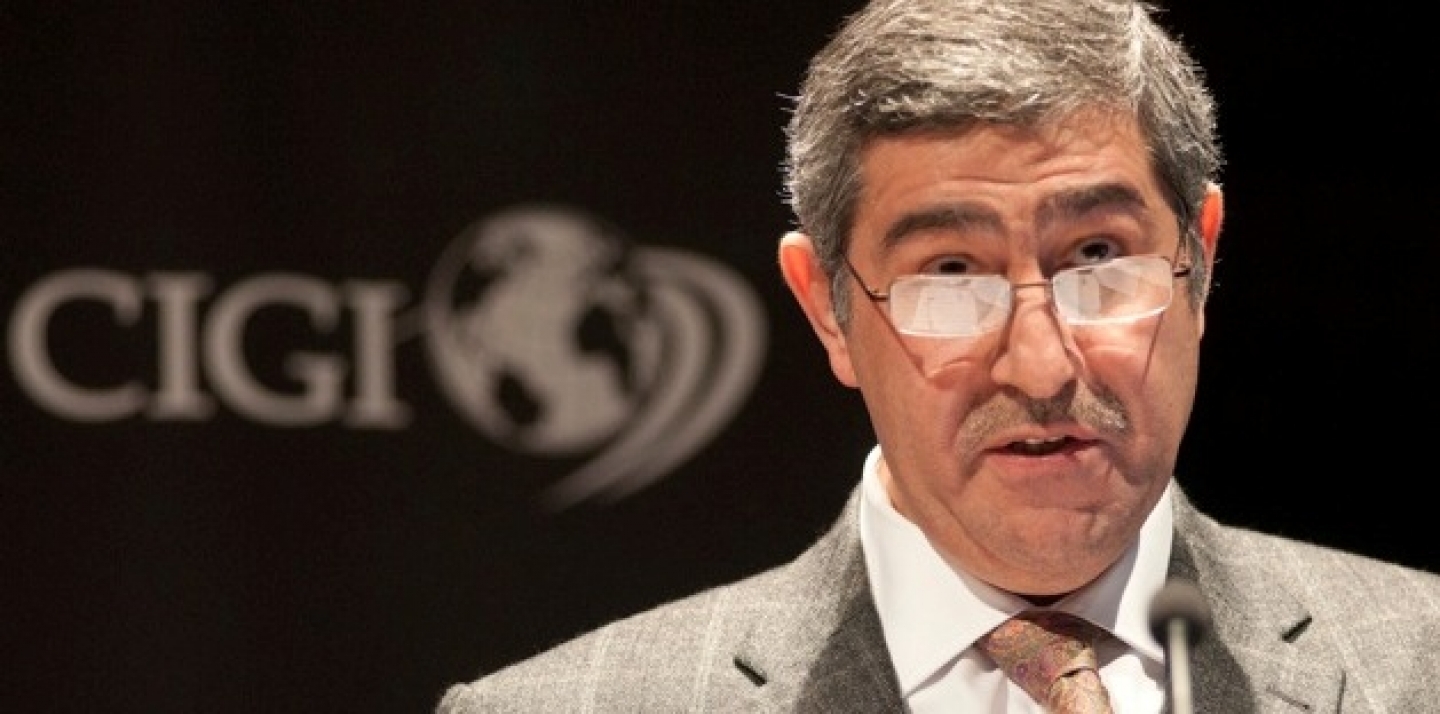 Saudi Arabia goes about change "through evolution, not revolution," explained Saudi Ambassador to Canada Mr. Osamah Al Sanosi Ahmad. Presenting on "Saudi Arabia in the 21st Century: Dialogue as a Means of Transformation," the ambassador spoke to an audience of 100 at the CIGI Auditorium as part of a special noon-hour Signature Lecture, co-sponsored by the Balsillie School of International Affairs.
Highlighting the importance of national unity, the ambassador spoke on Saudi Arabia's long-term path to change and national development, which has been pursued through broad stakeholder dialogue. The ambassador explained how society and leadership have been addressing important topics including education, employment, health care, media, youth, women's rights, national unity and fighting religious fanaticism. This long-term path to change and national development has been furthered through Saudi participation in international conferences and commissioning research projects on those aforementioned topics. He specifically spoke on Saudi Arabia's efforts to use dialogue as a means to moderate and rehabilitate extremists.
The 90-year-old, 27-million person country, with strategic influence in the Middle East, the global economy and global security, has remained a religiously traditional society. But much has been achieved in a short amount of time, explained the ambassador. Saudi Arabia is like a family that interacts with itself and others, and though it can admit misgivings, it is a partner in the international community and is positively progressing, he said. "Change takes time, but we are well on our way." 
Answering an audience question on the Arab Spring, the ambassador said Saudi Arabia is not afraid of change; in fact, some people in Saudi Arabia are resistant to change, and it has been his country's leadership that has been promoting progress on certain key issues. On Syria, he explained, "we can't keep silent" amid the ongoing "slaughter" of people.