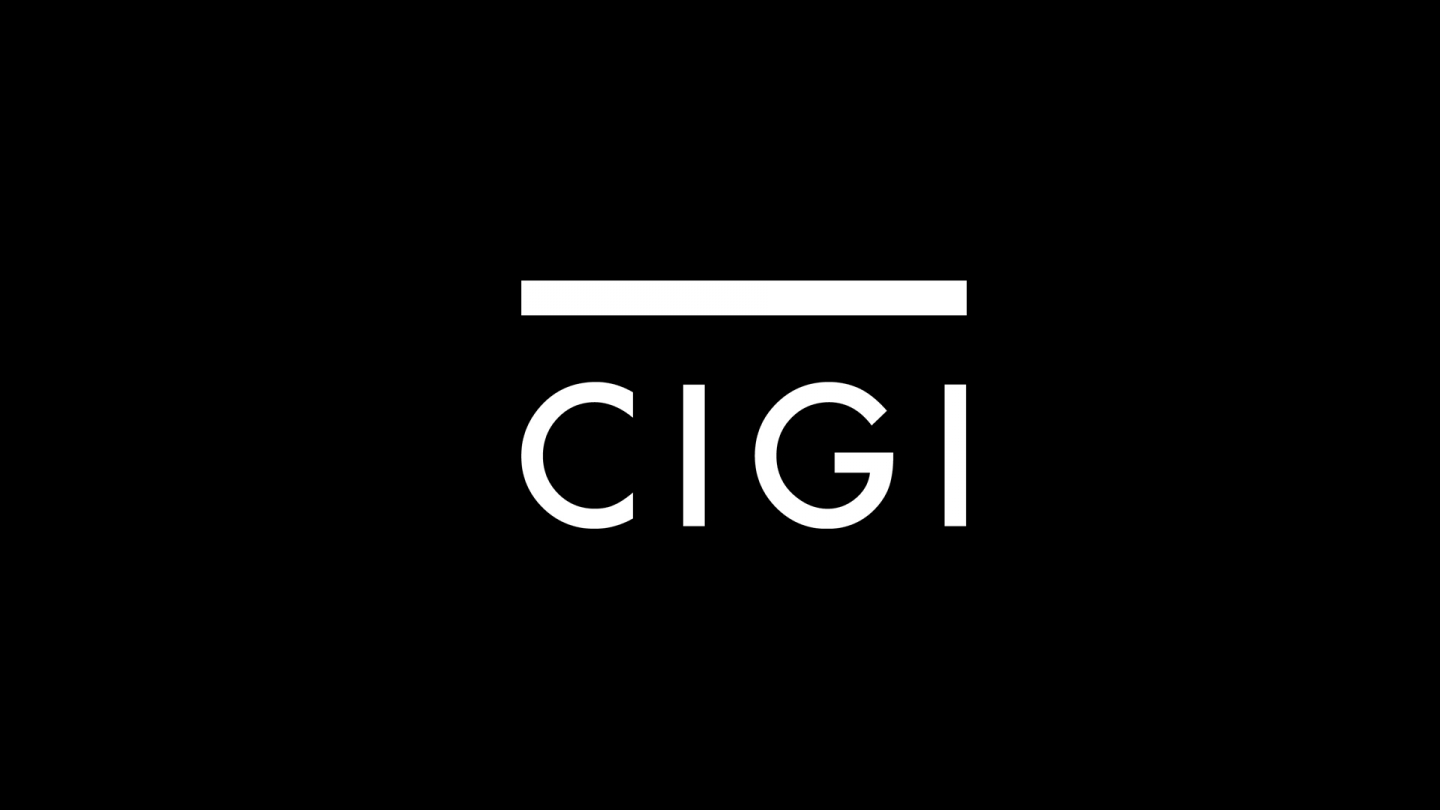 Big Picture Take-aways 
The Group of 20 emerged from the Pittsburgh Summit as the "premier forum" for international economic cooperation.  Of the 14 countries surveyed in Soundings Series 3, almost all indicated widespread public support for this change; a G20 framework elevates the 10 emerging market economies to the high summit table with the G8 countries (plus, significantly, Australia). This was welcomed nearly everywhere, according to the NPGL country commentaries, and is seen in most countries to be a significant change in the "world order" – a realigning of global leadership to twenty-first century economic and political realities rather than basing them on the mid-twentieth century power relations embodied in the G8.  
Nonetheless, concerns were expressed in the media in most countries regarding the effectiveness of the G20 in generating concrete policy action and its yet unproven capacity to implement action and follow through in terms of full compliance with new norms and practices. While Pittsburgh seems to have been successful both in form and content, the truth is that many issues have not yet matured to the point where new, concerted action is warranted. Therefore, Pittsburgh was another "stepping stone," as was the Italian G8 in July, from the "grand strategy" articulated by the G20 at the historic London G20 Summit in April to the now crucial Muskoka Canada Summit in late June 2010. By that time, issues like "exit strategies," financial regulatory reform, international financial institution (IFI) reform and even rebalancing global growth, will have ripened to a point where more robust action will be required. 
National Leadership at Global Summits 
Based on the 14 NPGL country commentaries on Pittsburgh, one could consider the focus of the NPGL project, namely, the degree to which national leaders are asserting global leadership at summits. Specifically, questions arise from NPGL country observations about (1) the degree to which national leaders are trying to use summits to address the issues of public confidence and trust, (2) the degree to which they are asserting national economic interests at summits in order to contribute to global outcomes, represent the national public interest and be seen to be doing so at home, and (3) the degree to which the national media in some countries is actually following and portraying the profile of the national leader to the public.
We resort again to a Hirschmanesque (Albert O. Hirschman, former scholar and mentor to some of us) 2-by-2 matrix to illustrate the combinations of the degree of media coverage with assertiveness in national leadership. This time, as compared with London, we have some stronger contrasts in both media coverage and behaviours. 
First, it is clear that media coverage was high in most (11) of the 14 countries reporting and that President Barack Obama, Prime Minister Gordon Brown, President Luis Lula da Silva, Prime Minister Kevin Rudd, Chancellor Angela Merkel, President Cristina Fernandez-Kirchner and Prime Minister Stephen Harper were each portrayed in their national media as having exercised initiative in playing assertive roles and projecting high-profile leadership. Surprisingly, it seems that French President Nicolas Sarkozy was in a more low-profile stance at this summit and was less rambunctious than in Washington, London and L'Aquila. His pre-announced idea to implement a G8+5+1 (Egypt) = G14 summit in France in 2011 was overruled by the decision to have the G20 become the "premier forum." Russia, Mexico, South Africa and Turkey have now been hard hit by the economic crisis and domestic issues, and tensions have taken precedence over projecting international leadership, such that Russian President Dmitry Medvedev, Turkish Prime Minister Recep Tayyip Erdoğan, Mexican President Felipe Calderón and South African President Jacob Zuma were not assertive in Pittsburgh. 
What is disturbing, however, is the degree to which asserting international leadership seems not to automatically project back into domestic opinion in a positive and enduring way. The most dramatic example is the UK's Gordon Brown. Olaf Corry wrote from London: "Gordon Brown's apparent success in leading a concerted push for a global new deal… tends to reinforce the negative domestic image of him as a 'systems operator' or lofty world actor who remains distant from and unable to cope with the realities of British politics. The dominant national narrative of failure clearly overrides the global narrative of accomplished statesman." [Emphasis throughout by article author]  
From Turkey, Eser Şekercioğlu wrote that, despite the fact that "this time in Pittsburgh the G20 Summit was much higher on the foreign issues hierarchy and hence the increased media coverage…. there was little expectation that Prime Minister Erdoğan could play an important role in the actual proceedings of the meeting… Since there is little direct political capital to be transferred from the summit to the domestic front, little could have happened in the first place."   
From Mexico, Andrés Rozental wrote that "the low-profile participation by President Calderón and the very sparse media coverage didn't contribute at all to enhancing his own global leadership role… this government does not appear to have any interest in continuing the country's traditional leadership on global issues."
In South Africa, national media coverage was non-existent with all the coverage being sourced by international news services like Reuters and Bloomberg. Peter Draper wrote from Johannesburg: "I can safely conclude that zero media interest was expressed in President Zuma's participation in this key forum… international issues paled into insignificance compared to coverage of domestic political issues, which dominate the local media space. The conclusion I draw is that as the Zuma administration starts to bed down, in the face of enduring and growing questions about who is really calling the shots on domestic economic policy, so the media's attention is almost entirely focused on ensuring power struggles… there is a huge gap between this imperative [enhancing South Africa's global leadership position through participation in the G20] and raising the importance of this issue in the public space."
These stark examples illustrate that even positive participation in global summits does not necessarily generate stronger domestic political support for the assertive leader. According to Eser Şekercioğlu, "…there is little direct political capital to be transferred from the summit to the domestic front."  If this is a fact of life in summitry, then there are serious constraints on the incentives for leaders to exercise leadership in summits for either the national or the global good.  These observations are consistent with the behaviours of two other leaders, Calderón and Zuma, who appear to have decided not to try to take advantage of the potential visibility of summits to enhance their difficult political position at home, as seeming proof of Şekercioğlu's proposition that it would not work, even if they tried. Lula, Obama, Harper, Rudd, Merkel and Cristina Fernandez-Kirchner, on the other hand, seem to have been able to make summits work for them domestically. 
But the constraints highlighted by the examples noted above raise serious questions about whether even the new "premier forum" will provide the venue for strong contributions by leaders of emerging-market economies, especially, or whether they will keep a low profile. There will be limits on the degree to which summits can restore public trust and confidence, if leaders themselves feel there is little benefit in using summits to advance their national interest or contribute to the global good. Running this issue down in terms of further evidence and practice is a key task for this inquiry into "national perspectives on global leadership." 
The role of the media is crucial. Consider the extreme example of South Africa where there was no direct national news coverage by the South African press in Pittsburgh. The fact that ALL the news coverage was supplied by foreign sources raises the question of whether a leader under those circumstances could project leadership back to his nation even if he tried.  National media coverage of Calderón in Pittsburgh was low also. Is this a reflection of the fact that neither Zuma nor Calderón tried to assert themselves in Pittsburgh, or is their lack of assertion due to the fact that because there are no domestic implications, there was little or no direct national news coverage? Turkey provides a contrast where there was high media coverage but still no sense that national leadership on the global stage would make an impact domestically. On the other hand, the NPGL country commentaries on Rudd in Australia, Harper in Canada, Lula in Brazil, Fernandez-Kirchner in Argentina  and Obama in the United States seem to indicate a keen national interest in how the leader was doing in representing the national and geopolitical interest of his/her country in a rapidly changing global context. The commentaries on these countries by Mark Thrilwell, Andrew F. Cooper, Denise Gregory and Georges Landau, Diana Tussie and Melisa Deciancio, and Bradford, respectively, also make clear that each of these leaders went to some length to involve themselves in a variety of issues of consequence to their countries, and worked on communicating their involvement to their publics. Leadership does work, it seems, if leaders work.  
From Ascendancy to Effectiveness 
Despite the breakthrough at Pittsburgh on the emergence of the G20 as the apex forum for global leadership, there was increasing concern regarding the enduring effectiveness of the G20 in reaching, implementing and enforcing decisions. Thomas Fues wrote from Germany that "recognition of the benefits associated with such club governance goes hand in hand with growing uneasiness about the inherent limits of informal, selective arrangements… There is also a widespread feeling that governments in the G20 may shy away from difficult decisions such as addressing global imbalances, protectionism, supervision of financial institutions and rating agencies as well as protection of global ecosystems."  From France, Jacques Mistral wrote that G20 "commitments are sufficiently vague that few would qualify the wording of the communiqué as strong… In short, London was followed by hope; today, expectations are not dead but more should be delivered; and Pittsburgh rather produced skepticism."  And Yanbing Zhang wote from China that some "… economists in China are not optimistic the summit results will secure China's economic interests. Among them, some think that deeds may not be consistent with words since this kind of multilateral international forum cannot take concrete actions to prevent protectionism." 
A new perspective in this third round of Soundings comes from Homi Kharas, former leading World Bank economist and now senior development fellow at the Wolfenshohn Center at Brookings, rendered a highly relevant perspective of how the Pittsburgh G20 Summit looked from the vantage point of non-G20 developing countries, most of whom are much poorer than the EME (emerging market economy) members of the G20.  According to Kharas, "The leaders' statement is full of promises, including a reiteration of those already made but which increasingly lack credibility… It is irritating to many of those who are excluded to think that the rich countries feel that the new, developing country members of the G20 represent their views… The new G20 effort to assume the mantle of global economic leadership will not be complete until these issues are also addressed."
Much has been accomplished in the last year, but clearly G20 summits are not magic bullets. Strong leadership by the G20 has addressed the global financial crisis and emerged from the early stages of the crisis with sufficient credibility to rise to the apex of international governance; however, the G20 still needs to elicit stronger national contributions by leaders to make it work and to be effective. Beyond that, they need to inspire greater concerted and coordinated efforts by ministers and senior officials of their countries to generate more concrete policy decisions and more vigorous oversight and enforcement mechanisms. Finally, G20 leaders need to think carefully about how this more representative forum can become still more inclusive without weakening its effectiveness. The success of the G20 does not mean the global leadership vacuum is now solved and that progress in effective concerted action is guaranteed. More work lies ahead. Our Chinese colleague, Yanbing Zhang concluded: "Thus, in order to assert global leadership effectively, the G20 Summit still has a long way to go."