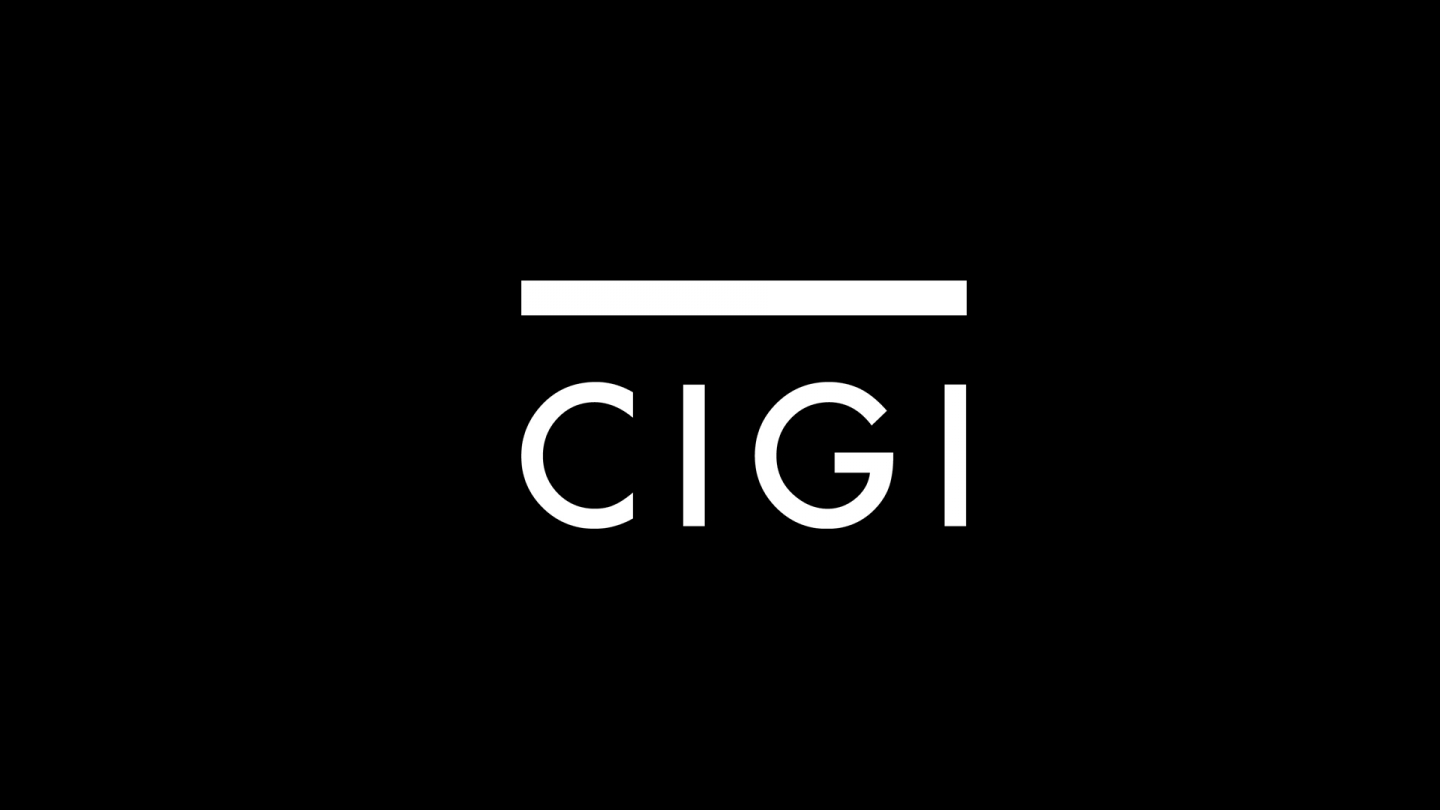 Introduction
The global financial system has been undergoing important shifts over the past decade. Scholars have analyzed a system rendered more complex by increasingly sophisticated financial markets and the dispersion of regulatory authority; or more recently, by the decentralization in international monetary power and the fragmentation of the global financial architecture. One dimension that has received less attention is the expanding role of regional development banks in the global system. Over the past decade, the Asian Development Bank (ADB) and the Inter-American Development Bank (IDB) have lent more than either the IMF or the World Bank in their own regions. The African Development Bank (AfDB) has seen steady increases in its lending as well.
Amid what one might call institutional "devolution" or "fragmentation", China's contributions to regional development banks have increased dramatically over the past half-decade. This is seen in several areas: Growing financial and technical support to Asian programs of sub-regional integration, fund-raising drives of the AfDB and IDB, and regional trade and investment financing in all three regions. China's financial rise has stirred interest in how the country may be reshaping the global economy.
The central questions for this article are: What factors have motivated China's increased regional financial activism? What are the implications for the regional development banks and for the global financial system more broadly?
The article suggests that China's rising regional financial activism has been motivated by two main considerations. On the one hand, there is a growing perception among Chinese authorities that regional development banks have unique advantages over global multilaterals in supporting sustainable long-term growth. On the other hand, Beijing has a strong interest in pursuing trade diversification, particularly through emerging or new export markets in the South. More recently, China has been moved by hard currency diversification and foreign investment leverage objectives. Beijing's interest in reducing China's vulnerability from over-reliance on the US and EU markets by pursuing increased South-South economic cooperation has only intensified since the onset of the 2007-09 global financial crisis.
New Role in the IMF and World Bank
China's emergence as a major creditor country has provoked debate over whether its growing international clout now extends beyond the realms of trade and manufacturing into international finance. Some analysts have focused specifically on whether Beijing exerts influence over US economic policy, and if so, how and to what degree. To casual observers, China has emerged as a major creditor, and the 2007-09 global financial crisis has accelerated China's financial rise.
China actually became a net creditor in 2003, but its net foreign assets have accumulated very rapidly since then, totaling US$1.022 trillion by the end of 2007. The most dramatic symbol of China's growing creditor position has been its foreign exchange reserves, which rose to a total of US$2 trillion by the close of 2008, and close to US$3 trillion by the start of 2011. China's creditor status has emerged alongside the country's rapidly growing current account surplus that is presently the largest in the world (at approximately 11% of GNP). The emergence of this surplus has been attributed to a number of developments whose relative importance is hotly debated: the country's increasing savings rate, declining barriers to Chinese exports, increasing productivity of Chinese firms, an undervalued currency, and speculative capital inflows. Whatever its cause, China's new financial surplus position has provided means for a boost in Beijing's financial contributions to the International Financial Institutions (IFIs).
Prior to the crisis, China was already taking, in the words of World Bank president Robert Zoellick, "modest but significant steps" to becoming a multilateral creditor. China made its first ever IDA contributions through the World Bank in December 2007. This occurred just eight years after China had stopped receiving loans from the IDA. According to Zoellick, "it is a significant breakthrough to have China become a contributor" because it "signals China's intention to help shape the international aid architecture through multinational channels."
In a meeting with Li Ruogu, Chairman of China Eximbank, Zoellick pursued the idea of cooperation between the World Bank and China Eximbank via joint projects in Africa in the fields of urban and rural development, health care, pension insurance, education, and finance. Zoellick pledged that China, as a new contributor, would have a greater say in the decisions of the Bank. The Bank would also recruit more Chinese staff. Since China was already investing heavily in Africa, Zoellick hoped that Beijing would contribute to joint development projects with the World Bank in the region. Although China no longer needed financial aid, Zoellick stated that the World Bank could nonetheless provide China with needed expertise to help "shape" – i.e. improve – its external development assistance agenda in a number of areas. Building on Zoellick's comments, the World Bank and China Eximbank established a Memorandum of Understanding on cooperation in 2008. To insiders, the MOU signifies that both sides have agreed in spirit to coordinate some of their aid efforts.
In the wake of the crisis, Beijing has also thrown more support behind the IMF. An important realization that emerged out of the crisis was that Beijing was not ready (or willing) to take on global lender-of-last-resort functions. When the global crisis hit, Beijing therefore joined with the members of the G20 in strengthening the financing capabilities of the IMF. Around the time of the London G20 Summit in April 2009, it was reported that China had agreed to contribute to boosting the coffers of the IMF by investing at least US$40 billion in bonds denominated in Special Drawing Rights (SDR). In September 2010, the IMF reported that the People's Bank of China had signed a "note purchase agreement" of SDR 800 million (US$1.2 billion) out of a total purchase of SDR 5.3 billion (which also involved Japan, France, and Britain). This agreement targets the IMF's lending to low-income countries hit hard by the global financial crisis.
China has pushed for enhancing the role of the SDR mechanism as a supplemental reserve currency option. Here, in the realm of currency, we see how China has been working with other great or rising powers – especially Russia and Brazil – to advance reforms within the existing international monetary system. As a result, these reforms actually strengthen existing multilateral mechanisms. But in so doing, China is encouraging a shift toward a more diverse, multiple reserve currency scenario beyond the current de facto dollar order.
However, notwithstanding its new contributions to the IMF and increased activism in the World Bank, Beijing has exercised a significant degree of caution in contributing to IFIs. Beijing's support for the IMF has been measured and conditional. While the Chinese leadership stated that China was "ready to play its part" to bring the crisis under control, it also attempted to manage international expectations by emphasizing that China would "contribute to this effort within its ability". In a well-timed op-ed in The Times of London, Chinese Vice Premier Wang Qishan deflected pressure from his country by suggesting that the IMF should mobilize new resources through its quota-based system, as well as through voluntary contributions. It should strike an "appropriate balance between the rights and obligations" of the contributing countries. He added: "It is neither realistic nor fair to set the scale of contribution simply by the size of foreign exchange reserves."
Wang's statements about the "fairness" of the relative contributions were also aimed at a Chinese domestic audience increasingly concerned with Beijing's purchases of US debt. Like Brazil and Russia, China has made purchases of the IMF's SDR-denominated bonds conditional on gaining an "appropriate" voice inside the IMF. Beijing hopes to use the purchases as an opportunity to enhance its influence in the institution.
Early Support for Regional Development Banks, 1997-2008
The conditionality and caution that Beijing exercised toward the Bretton Woods institutions was a reflection of the growing frustration of Chinese authorities in dealing with the major IFIs. It was also a response to the rising popular criticism in China over the government's lending to "rich countries". But it is important to note the international dimension of China's motivations as well.
In the aftermath of the 1997-98 Asian financial crisis, China already began working with its regional neighbors to establish a regional emergency reserve pool. The Chiang Mai Initiative served as a hedging option for crisis liquidity provision. But the disenchantment of Chinese officials towards the major IFIs intensified as global macroeconomic conditions worsened from 2003 onwards. From Beijing's vantage point, neither the IMF nor the World Bank was willing or able to curtail rising financial imbalances by containing the loose fiscal policy of the United States. Li Ruogu, then Assistant Governor of China's Central Bank, warned at the annual meeting of the International Monetary and Financial Committee – the joint Committee that precedes the annual "spring meeting" of the IMF and World Bank – that the IMF needed to "tighten its surveillance of the macroeconomic and financial policies of the major industrial countries". Although China's foreign currency reserves were only starting their dramatic ascent at the time, Chinese authorities were already expressing concern about the potential for growing imbalances. At a later stage of the meetings, China's Central Bank representative stated:
[The IMF should examine the] flaws in the existing international monetary system, and gradually establish a more equitable, fair and just international monetary system that more fully reflects the interests of the many developing countries, and provides institutional safeguards for the sustainable growth of the global economy.
It was not until the 2007-09 global financial crisis that Beijing saw a serious response to these calls. In the meantime, the growing disenchantment of Chinese authorities toward IFIs gave rise to a multi-dimensional "routing-around" strategy or what some see as "hedging options".
A key component of this strategy was China's increasing involvement in regional development banks. Chinese authorities began to see these banks as focal points for regional cooperation and economic integration. Due to the dearth of strong national financial institutions in many regions of the South, Beijing found that regional development banks could act as additional financial intermediaries connecting national-level financial institutions in developing regions to the world's financial centers. But it appears that Beijing envisages a role for these institutions that goes beyond financing – they can also help instill a philosophy that places national projects in the "mini-countries" of the South in a (sub)-regional context.
For more than a decade, China has already been involved in two regional programs coordinated by the ADB: the Greater Mekong Subregional (GMS) and the Central Asian Regional Economic Cooperation (CAREC) projects. The GMS Program, an ADB facilitated initiative that started in 1992, aims to promote development via stronger economic linkages and regional cooperation between the six Mekong River countries of Cambodia, China, Laos, Myanmar, Thailand, and Vietnam. The GMS Program has sought to reduce poverty by enhancing interconnectivity and competitiveness and encouraging regional community building. China continues to be an active participant in the GMS Program through the involvement of Yunnan Province and Guangxi Zhuang Autonomous Region. By the start of 2008, GMS had mobilized US$10 billion for 180 projects in nine key fields: transportation, energy, telecommunications, environment, agriculture, human resource development, tourism, trade facilitation, and investment. This may soon expand to other sectors such as healthcare and drug prevention.
China is also a leading actor in CAREC, a Eurasian regional integration program that aims to accelerate economic growth and poverty reduction through regional cooperation in transport, trade, energy, and other key areas of mutual interest. Launched in 1997, CAREC was elevated to the ministerial level in 2002. It involves nearly all major Central Asian states – Afghanistan, Azerbaijan, Kazakhstan, Kyrgyz Republic, Mongolia, Tajikistan, and Uzbekistan. In China, it focuses primarily on those regions bordering on Central Asia (Xinjiang and Inner Mongolia Autonomous Regions). In addition, CAREC includes a set of supporting multilateral institutions, comprised of Bretton Woods institutions as well as regional development banks like the ADB, the European Bank for Reconstruction and Development, and the Islamic Development Bank. It is noteworthy that Russia participates as an observer country.
By 2006, CAREC had mobilized close to US$2.3 billion for a series of initiatives in transport, energy, and trade. Through the "Poverty Reduction and Regional Cooperation Fund", China has provided technical assistance to some CAREC countries to support agricultural development, environmental protection, and capacity building activities. Some of this assistance is also of direct benefit to China's economic interests in the region: China provided RMB 60 million in concessional assistance to the Kyrgyz Republic to support the construction of the China-Kyrgyz-Uzbekistan road corridor; and another US$900 million in preferential export credit to certain CAREC member countries under the Shanghai Cooperation Organization framework to support projects in the energy and transport sectors.
While China's growing financial contributions in its own region were somewhat predictable, Beijing's growing outreach in Africa caught more analysts by surprise. The African Development Bank (AfDB) became a key part of this policy. Although China's ties with the AfDB date back to 1996, relations only grew closer after May 2007, when China hosted the AfDB's Annual Meetings in Shanghai. The priority Beijing assigned to these meetings is illustrated by the fact that China's Central Bank Governor Zhou Xiaochuan was present as chair for the full three-day duration. At the conclusion, China pledged about US$20 billion of contributions to Africa over five years.
Role in Regional Development Banks Since 2008
China in East Asia
The trends above suggest that, heading into the global financial crisis, China was already interested in regional collective action and regional development banks. At the Boao Forum for Asia in April 2009, Central Bank Governor Zhou Xiaochuan stated that the global multilaterals had "failed to give alarm or diagnosis, let alone remedies, when problems occurred in developed countries", and therefore had failed to preempt the crisis. He acknowledged that it was a formidable challenge for any research institution to monitor global markets. He therefore recommended greater cooperation among global and regional organizations; in particular, the ADB could play a greater role in alleviating the crisis by increasing spending and boosting regional cooperation.
Another reason why Beijing gave greater support to regionalism was due to pressure from other developing countries in the region. Indonesia wanted regional development banks to receive a portion of the US$1.2 trillion the G20 had mobilized to respond to the global crisis. Indonesian officials successfully lobbied China (along with Japan and Korea) to support the devolution of funds to the ADB. The ADB, in turn, would provide "well-managed" governments in the region with credit to offset the liquidity freeze. A number of Asian states are calling to lock-in some of these devolved lending responsibilities to regional development banks in the post-crisis period.
After the global freefall was stemmed, Indonesia agreed to support China's call for a greater voice for major emerging countries in the IMF. Indonesia agreed to do this as long as Beijing was willing to lobby for reform of the lending practices in the IMF. It primarily sought changes in "conditionality" and easier access to credit for counter-cyclical policy.
Since the onset of the crisis there has been a marked increase in Chinese support for East Asian financial cooperation. In particular, China has joined with Japan in setting new precedents for joint leadership. Beijing and Tokyo agreed to be the largest "co-equal contributors" in two areas of financial and monetary cooperation. Before the global financial crisis was fully contained, states in Asia agreed to increase the total amount of pooled emergency funds from US$90 billion to US$120 billion. Japan and China each contributed 32% of the total to the CMIM, or US$38.4 billion of the US$120 billion pool. Important diplomatic precedent was set on regional bond markets when the two most powerful economies in the region agreed that they would each contribute US$200 million to the new Credit Guarantee Investment Fund. The ADB has played a crucial role in supporting and, at times, guiding these processes of institutional innovation for regional collective action, especially in backstopping the risks that are involved in experimentation.
China's growing role in the ADB is part and parcel of its trade and investment interests in the Asia region. In May 2009, China Eximbank and the ADB inked an agreement to jointly prepare at least US$3 billion for projects in developing Asia, especially in the area of infrastructure. China Eximbank is acting as the "organizational vehicle" on the Chinese side. The agreement signed at the 42nd ADB annual meeting in Bali became effective in June 2009, and is being utilized for three years. Dr. Schaefer-Preuss, Vice President of Knowledge Management and Sustainable Development at ADB, stated:
Access to sanitation, power and transportation links is still very poor in many parts of Asia. Massive amounts of funds are needed to address that if we are to reduce poverty in the region […] This agreement with China Eximbank will ensure funds get systematically directed towards those and other urgent projects that will help the region weather the current global downturn.
The "massive amount of funds" alluded to here Schaefer-Preuss have in fact been calculated by the ADB. It estimates that the region would need US$4.7 trillion between 2006 and 2015 if it is to meet its developmental potential.
Related to trade finance are China's latest currency internationalization goals. Here the ADB is also proving to be helpful to China, as the latter transitions from a trading and manufacturing power to also being an international financial and monetary force. The ADB is playing a key institutional facilitation role for experimentation on RMB regionalization, where Chinese authorities are allowing the RMB that is earned from the settling of trade accounts to be reinvested into newly created offshore RMB-denominated financial products. In October 2010, the ADB announced its issuance of RMB1.2 billion (US$180 million) in RMB bonds on the Hong Kong bond market. The ADB 10-year issue is the longest tenor RMB bond issued in Hong Kong. Bindu Lohani, ADB Vice President of Finance and Administration, stated:
[The bonds are] a useful benchmark for other potential borrowers, helping develop the offshore RMB bond market into an important source of funding for borrowers as well as an investment destination.
China in Africa
Beyond its own region, Beijing has also increased support for financial regionalism since the crisis. This can be seen in its fast-growing relations with the AfDB and IDB. Rather than lauding its new co-donor arrangements with the World Bank (discussed above), Chinese Vice Premier Wang Qishan instead highlighted that China values the AfDB as its "leading partner on development financing in Africa". The Chinese government recently established the China-Africa Development Fund with a US$14.59 million initial contribution hosted by the AfDB. China promised a contribution of US$122 million to African Development Fund XI (2008-2010). In response to requests from the AfDB for China to help replenish its main lending facilities, Wang pledged that "China will take an active part in the General Capital Increase and African Development Fund processes". The Chinese Vice Premier also complimented the bank for the "active role" it played in responding to the global financial crisis.
It is no secret that China's closer relations with the AfDB go hand-in-hand with its growing trade, finance, and investment activities in the region. At the AfDB's Annual Meeting in Shanghai in May 2007, Chinese authorities announced that the country would invest in African infrastructure and trade to the tune of US$20 billion over the next five years. In May 2008, the AfDB and China then followed-up by signing a Memorandum of Understanding to further leverage their future efforts. China Eximbank was given a pipeline of AfDB projects in transport, ICT, and agriculture for consideration.
China's economic ties with African countries have taken a quantum leap of late. Chinese official statistics indicate that trade has increased tenfold to US$110 billion over the past decade. China's ties with the AfDB have also seen dramatic expansion. During AfDB President Kaberuka's visit to Beijing in February 2010, Chinese leaders referred to the AfDB as the "bridge" and "platform" for strengthening Sino-African relations. At a follow-up meeting in Tunis in December 2010, senior representatives of the AfDB and China Eximbank discussed concrete plans to strengthen cooperation between the two sides. Liu Liange, Executive Vice President of China Eximbank, emphasized that his bank was looking to co-finance projects with the AfDB, particularly in infrastructure and agriculture. He expressed his bank's willingness to learn from AfDB in areas such as multinational project finance, regional integration, environmental safeguards, and social protection programs. Chinese analysts have also noted that China benefits from its membership in AfDB by gaining opportunities to bid on infrastructure projects inside the recipient regions, and to deepen economic relations more generally.
Senior officials of the AfDB themselves state that the bank is an "important bridge" for China-Africa investment cooperation, especially in the fields of renewable energy and technology." According to AfDB Vice-President Ordu, formal institutional ties have led Chinese firms to have the largest share in the procurement for Bank-financed projects. In the second quarter of 2011, Ordu will lead a delegation to China that will aim to deepen cooperation with China Eximbank. It will do so by formalizing staff exchanges and other arrangements.
AfDB is also aiming to attracht more investment by Chinese companies to Africa. Ahead of an official visit to China in February 2010, AfDB President Kaberuka stated:
Given the considerable progress made by this country [China], I would like to see more Chinese companies invest more in Africa…We want to strengthen our relationships and learn from their experiences.
In line with this policy, Kaberuka used his February trip to meet with the senior management of Huawei and ZTE, two high-profile Chinese ICT firms located in Shenzhen. Both companies have become major investors in Africa's IT sector.
China in Latin America
China's moves into Africa have caught the attention of NGOs and established world powers. But at the same time, China has moved quietly into Latin America and the Caribbean. Initial inroads into the region were made in the Caribbean when China took a 5.77% capital stake in the Caribbean Development Bank (CDB) in 1998. In 2002, it contributed a modest US$1 million to a new cooperation fund established by the CDB.
In 2009, China took the more dramatic step of formally joining the much larger Inter-American Development Bank (IDB). The Washington D.C.-based IDB is the single largest source of long-term lending in Latin America and the Caribbean, significantly exceeding the World Bank. In 2008, the IDB took steps to help member companies tackle the global financial crisis. It approved US$12.2 billion in loans, credit guarantees, and grants, a record level that reflected the requirements of its members. It also approved a special US$6 billion emergency liquidity program.
At the accession ceremony, Chinese diplomats pointed out that China's entry into the IDB had required "15 years of effort". One reason for this long delay was the reluctance of the United States. Similar to China's efforts to gain "observer nation" status in the Organization of American States, China had to overcome long-standing resistance from the paramount power in the region to get into the IDB.
To join the IDB, China purchased 184 shares, or 0.004 percent, of the bank's ordinary capital. This share had become available after the breakup of Yugoslavia in the 1990s. China is now the IDB's third Asian member after Japan and South Korea, which joined in 1976 and 2005 respectively. Although its shares are not large, China has acquired a seat on the Board of Governors, the IDB's top decision-making body that meets once a year to review the Bank's operations and to make major policy decisions. China's representative on this board is the Governor of China's Central Bank. China also sits on the Board of Executive Directors, sharing a chair with other donor nations. Executive directors oversee day-to-day operations, approve loans, establish policies, and set interest rates.
Once it joined, China immediately made its presence felt. It agreed to contribute US$350 million to various IDB programs. The Chinese funds are being distributed as follows:
• US$125 million to the IDB's Fund for Special Operations that provides soft loans to Bolivia, Guyana, Haiti, Honduras, and Nicaragua;
• US$75 million to multiple IDB grant funds to strengthen the state institutional capacity of Latin American and Caribbean countries, including municipal governments and private sector institutions;
• US$75 million for an equity fund to be administered by the Inter-American Investment Corporation (IIC) that lends to small and mid-sized private businesses;
• US$75 million to be administered the Multilateral Investment Fund (MIF): an entity administered by the IDB that promotes growth and poverty reduction through private sector investment, focusing on micro and small enterprises and microfinance.
For IDB representatives China's contributions to these programs have come at an opportune time when growth is slowing and liquidity is scarce. The IDB estimated in early 2009 that the region's economic growth would slow to around 2 percent during the year – its lowest level in six years. According to an IDB press release, China could help the IDB "assist its borrowing member countries to deal with the impact of the global financial crisis".
As is the case in Africa, China's growing role in the IDB has occurred in conjunction with its trade finance and investment agenda in Latin America. In less than a decade China has become a major commercial partner for many countries in the region, as trade increased 13-fold from US$8.4 billion in 1995 to US$110 billion in 2007. China is the largest trade partner of Brazil and Chile and the second largest of Argentina, Costa Rica and Cuba. As a result, it is now the region's second biggest trading partner after the United States, while it was ranked just 12th in 1995.
The IDB has been glad to note that this trade relationship has maintained its dynamism in spite of the crisis. In a period when the IDB has been aiming to replenish its finances, IDB President Luis Alberto Moreno said:
We are thrilled to bring a large and growing economy like China into a community of nations that are working together to resolve the complex development challenges facing Latin America and the Caribbean. It is a historic decision that takes China's thriving commercial relationship with our region into the development sphere.
Just one year after China joined the IDB their partnership was further strengthened when two of China's major banks, the Agricultural Bank of China (ABC) and China Eximbank, joined the IDB Trade Finance Facilitation Program (TFFP) as "confirming banks". The TFFP comprises a network of 227 "confirming banks" which belong to 87 different international banking groups in more than 53 countries and 62 "Issuing Banks" in 18 LAC countries with US$1.01 billion in approved credit lines. As of March 2010, the IDB had issued guarantees in support of 876 individual international trade transactions totaling US$830 million.
Joining TFFP gives the Chinese banks a multilateral channel to further expand their trade finance activities with the region. On the other hand, the TFFP arrangement helps the IDB to position itself as a key platform for facilitating bilateral trade flows between the two regions. In October 2010, China Eximbank and the IDB agreed to finance up to US$200 million worth of trade activity between China and the region over the next two years. IDB President Luis Alberto Moreno stated that the partnership between China Eximbank and IDB is a "groundbreaking initiative to support increased trade activity".
Representatives of the IDB's Outreach Office believe that the strengthening of the IDB's partnership with ABC and China Eximbank allows it to act more effectively as the "platform" for economic and financial integration between China and the region. In October 2010, the IDB co-hosted the China-LAC Business Summit in Chengdu city (Sichuan province, China) together with the China Council for the Promotion of International Trade (CCPIT), China's Central Bank, and the Sichuan Provincial Government. Wan Jifei, Head of the CCPIT, told reporters that China intends to build on its partnership with the IDB and further accelerate trade with Latin America, by signing more free trade agreements (FTA), especially with the regional powerhouses Brazil and Mexico. Wan added:
China now has FTAs with Chile, Peru, and Costa Rica. Once more FTAs are signed with other LAC countries, it may be possible for China to sign a FTA with the region, resembling the one between China and the Association of Southeast Asian Nations (ASEAN).
China and Regional Development Banks: A Win-Win?
Krasner (1981) suggests that Japan's influence has been particularly strong in the ADB, while others suggest that this influence is exercised through lending, policy, and staffing decisions. By the same token, the United States is said to play the dominant role in the IDB. Because it challenges these paradigms, China has had to overcome American congressional opposition to Chinese membership in both the ADB and the IDB. It was only in 1986 that China was granted membership in the ADB, and in 2009 for the IDB.
China may not directly reduce the influence of the dominant powers inside the regional banks by joining or increasing its financial contributions. However, it is also tenable to suggest that the Chinese Foreign Ministry's official narrative of a "win-win decision that will serve everyone's interest" may not speak to great power relations inside these regional institutions. It would be reasonable to expect that some "soft balancing" intentions are at play. The depiction of China's IDB accession as simply providing both sides with a platform for increased two-way trade and investment and greater technological cooperation deflects attention from the real shifts in power that this implies.
As a rising donor country, China is gaining much broader influence inside both the development banks and their member countries. However, there are a number of ways in which the regional banks have also gained from China's increased involvement in regional development cooperation. First, Beijing has thrown its diplomatic clout behind the developmental cause of these banks, thereby helping to raise the stature of their objectives. For example, in his welcoming speech at the annual meeting of the AfDB which China hosted in 2007, Chinese Premier Wen Jiabao noted the importance of AfDB-China-Africa relations, but also urged the developed countries to take more concerted action to help the region through measures such as delivering aid assistance, canceling debts, improving terms of trade, and transferring technology.
Second, China's financial contributions have helped to strengthen the financial capabilities of the regional banks. At the AfDB's meeting in Shanghai (2007), AfDB President Kaberuka stated that, while the bank has a "solid financial record", its first priority "is to consolidate its financial strength" in order to fulfill its fundamental mission of fighting poverty and promoting economic development in Africa. This may explain why, in February 2010, Kaberuka made sure to emphasize the importance of China's contributions to replenishing the AfDB's funds in meetings with China's Central Bank Governor and the President of China Eximbank. The AfDB president reinforced this message at meetings with senior representatives of the China Development Bank and China's Deputy Central Bank Governor Yi Gang, who oversees the China-Africa Development Fund.
In Latin America, some traditional powers are concerned that China's entry into the IDB is providing it with another foothold into the region. However, senior IDB representatives view the relationship as helping to boost the capacities of regional institutions and regional multilateralism. Thanks in part to China's involvement, the IDB expected to approve about US$10 billion in new programs in 2008, and US$12 billion in 2009. IDB President Moreno summed up China's role in the following terms:
China's welcome addition to the IDB family will further strengthen our institution at a critical moment for the world economy, when countries need to protect recent social and economic gains. These challenging times require bold and unified actions that will be a key part of the agenda leading up to our Annual Meeting in March in Medellin, Colombia. China is an essential partner in the road ahead.
Third, China has much to offer by way of its own development experience to other developing countries. This has been stated time and again by senior representatives of the three regional development banks. During his February 2010 visit to Beijing, Kaberuka gave a talk at the International Poverty Reduction Center of China (IPRCC). The IPRCC is a new agency that aims to transfer China's own development lessons to other countries. Kaberuka stated that he welcomed the IPRCC meeting as a high-level policy dialogue on poverty reduction and development cooperation as it could help forge a new consensus on global development with leading African representatives. China's experience in rapidly reducing poverty through rapid economic growth could indeed provide relevant lessons to Africa, even if these lessons would not be completely transferrable.
Finally, regional development banks have gained from China's management of the global financial crisis. As China's Central Bank Governor Zhou Xiaochuan has noted, China intends not only to expand its trade and investment in Latin American countries as a member of the IDB but also to help both regions "jointly tackle the ongoing financial crisis".
Amid Multilateralism, Bilateralism Persists
Even as China's presence inside the ADB, AfDB and IDB has grown, however, it has – at the same time – offered large sums of financial assistance via the bilateral track to counterpart governments in the developing world.
Immediately prior to increasing their financial contribution to the AfDB, Chinese authorities pledged (in a speech at the UN) in September 2005 to provide US$10 billion for the 2005–08 period in concessional loans and preferential export buyers' credits to developing countries to improve infrastructure and promote economic cooperation. At the Forum on China-Africa Cooperation (FOCAC) meeting in October 2006, Chinese authorities promised US$3 billion in preferential loans and US$2 billion in export credits to Africa over the 2006–09 period. China further announced that it would double its 2006 grant assistance to build hospitals, malaria prevention and treatment centers, and rural schools as well as a conference center for the African Union.
In the same year that it joined the IDB, China also negotiated deals to double a development fund in Venezuela to US$12 billion, lend Ecuador at least US$1 billion to build a hydroelectric plant, provide Argentina with access to more than US$10 billion in Chinese currency to pay for Chinese imports, and lend Brazil's national oil company Petrobras US$10 billion to secure long-term oil supplies. These deals focus largely on China locking in natural resources and energy supplies in the years to come. China also signed a US$10 billion arrangement that grants Argentina access to Chinese currency to help pay for imports from China.
Although exact figures for China's external bilateral lending have not been made public, it is clear that external assistance and commercial lending have increased substantially and perennially over the past decade. The upward trend appears set to continue for the foreseeable future. In brief, Beijing's bilateral assistance not only outweighs its contributions to the regional development banks but also dwarfs its contributions to the World Bank.
However, despite the marked increases in China's contributions to regional multilateral institutions, officials in the AfDB, for example, have noted delays in the delivery of China's financial commitments as well as some inconsistency in China's support. Officials in the World Bank have likewise noted that its joint financing of major development projects with China in Africa have not been realized, three years after a Memorandum of Understanding was signed by the World Bank and China Eximbank.
The patterns in China's application of its growing creditor power, specifically its relative contributions at the bilateral versus multilateral level, suggests that the Chinese state is still a somewhat hesitant and constrained power that must give careful consideration to ensuring that its contributions are tied to securing immediate or medium-term interests, both for domestic and international reasons. This helps to explain why AfDB senior representatives have felt the need to continue to press Beijing for more support on co-financing of projects to "meet the huge infrastructure needs on the continent".
Concluding Thoughts
China's rise as an international creditor – at all three levels – provides momentum in the shift toward a more diverse, multi-layered, and multi-centered global financial system. China's contributions to regional development banks help achieve its goals of diversifying development policies, trade relations, and supplies of raw materials and energy supplies. More broadly, it encourages a shift in the balance of power in a direction more favorable to China and arguably also to other developing countries. At the same time, Beijing's contributions help strengthen the capabilities of regional development banks as lenders and providers of technical assistance.
Is China also pursuing a more comprehensive, long-term objective of strategic realignment? The analysis suggests that it is acting more confidently in the international sphere and advancing realignments that are beyond the "status quo". Chinese authorities have consistently highlighted that China wishes to promote reforms of the main Bretton Woods institutions to create a more "fair, just, equitable" and "multi-polar" global order. However, even as China has pursued reform of the multilateral system, it has directed the lion's share of its foreign assets through bilateral channels. A primary objective of this has been to secure international procurement deals for long-term supplies of raw materials and energy.
This suggests that China is at a watershed moment in its evolution. It is becoming more involved in realigning the structure of the world economy and in reshaping international rules and norms. At the same time, it continues to selectively internalize established global practices. China's growing contributions to financial regionalism strengthen its influence in the regional development banks, and in process, also raise the stature of these banks within the global financial system. Most importantly, China is adding momentum to the shift toward a more diverse, multi-layered, and multi-centered international system.