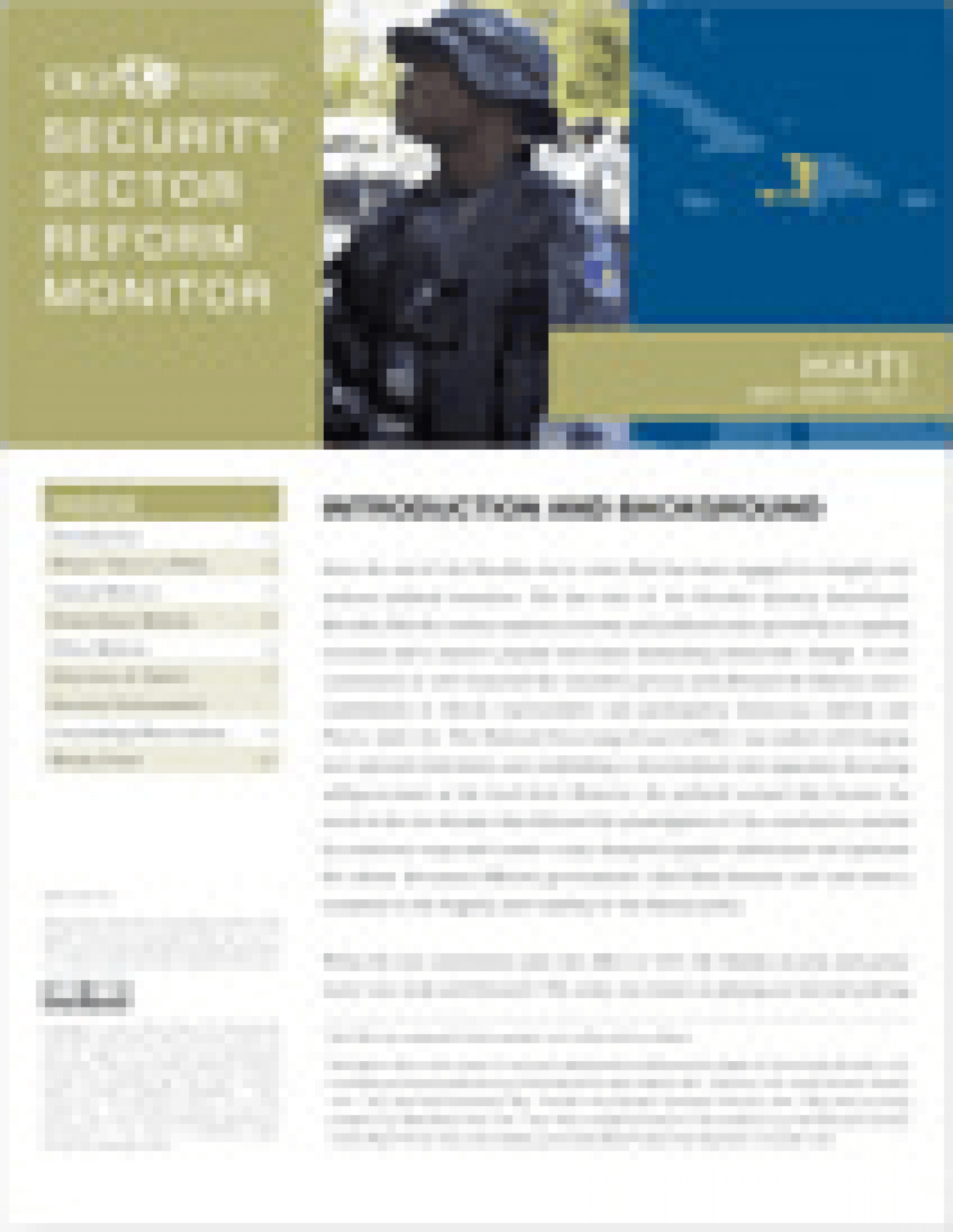 The Global and Human Security program has published its first Security Sector Reform Monitor, a quarterly publication that tracks trends in security sector reform. The inaugural edition focuses on Haiti: it provides context on how the country's political situation has impacted Haitian security and justice. It also provides an overview of judicial, penitentiary and police reform.
Security sector reform is a major topic of investigation with this program. The Monitor will also cover sector reform (SSR) processes of five countries: Afghanistan, Burundi, East Timor, Haiti and South Sudan.
Download the first edition.