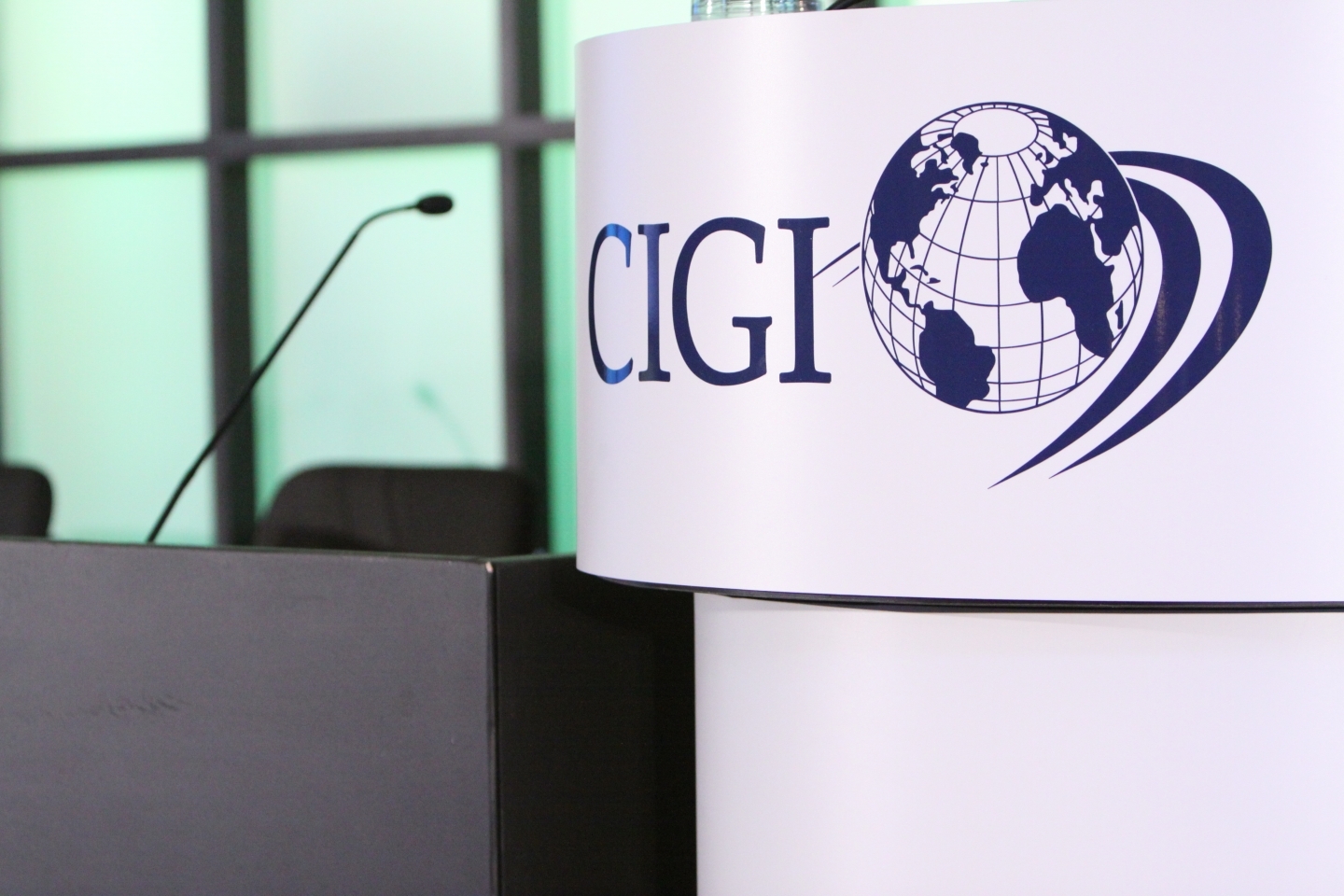 The global financial crisis and the work of the Group of 20 (G20) dominated CIGI's research for much of 2009. In September, the G20 was formally established as "the premier forum for international economic cooperation." Recognition of this body signals a new era in global governance.
Since its inception in 2002, CIGI has undertaken research and advocated the idea of an expanded summit forum to address the most important international governance challenges.   The concept of a leaders' group of 20 nations to address major global challenges first emerged from discussions held at CIGI and with several of its partners starting in 2003 and continuing into recent years.  CIGI was one of the first think tanks to recognize that the G8 needed comprehensive reform and that the world needs a more inclusive, representative summit-level leaders' forum.
CIGI's initiatives during 2009 included research, events and scholarly outputs on the G20 and the global financial/economic crisis. With both the G8 and the G20 due to meet in Canada in 2010, CIGI is now engaged in a number of activities related to the coming summits, including research on issues already on the agenda of the G20 or expected to migrate from the traditional G8 to the new group.
In 2009 CIGI continued in-depth research on other governance challenges affecting the world community, such as food security and economics related to climate change, engaging experts and partners worldwide in scholarship and the development of innovative policy ideas.
CIGI's African Initiative focuses on the impacts of climate change on Africa's socioeconomic status and security development in five areas: health, migration, energy, food security, and conflict resolution and mediation. Climate Change in Africa: Adaptation, Mitigation and Governance Challenges, a special report highlighting research thus far, was published in October 2009.  In November, CIGI hosted the African Initiative Congress on Climate Change, initiating a first-of-its-kind national dialogue among stakeholders in Uganda on the management of future adaptation and mitigation strategies.
CIGI'09: Towards a Global New Deal
On October 2-4, CIGI held its fifth annual conference. This year's event, entitled "Towards a Global New Deal," took an in-depth look at the causes and consequences of the global financial and economic crisis. Expert panelists delivered a range of perspectives on six key topics: stress-testing trade and investment regimes; crisis, poverty and food security; global economic recovery; currencies and global imbalances; systemic risk; and future global economic leadership.  Keynote speakers were: Nobel-prize winning economist Paul Krugman; Professor Roberto Mangabeira Unger; Professor Jagdish Bhagwati and former Canadian Prime Minister Paul Martin.
CIGI produced several special reports to coincide with the annual conference:
Partnerships
During 2009, CIGI participated in a growing network of partnerships linked to its projects. These projects included:
Publications and Communications
The launch of its new website in May 2009 has enabled CIGI to publish blogs and web commentaries, and to better disseminate the growing number of op-eds, workshop reports, books, special reports and other CIGI publications. Regular publications include the Security Sector Reform Monitor , the Nuclear Energy Futures papers, and the Caribbean Papers, in addition to conference reports, policy briefs and working papers.  The first CIGI book to be translated into a foreign language — the Chinese version of Emerging Powers in Global Governance: Lessons from the Heiligendamm Process – was published by the Shanghai People's Publishing Press during 2009.
The Balsillie Campus
On May 25, 2009, the Governments of Canada and Ontario announced a contribution of $50 million to CIGI in funding towards the construction of the Balsillie Centre of Excellence, now known as the Balsillie Campus. Jim Balsillie, co-CEO of Research In Motion and chair of the board of CIGI, matched the governments' contributions by giving $50 million for operations. The Balsillie Campus will be the home of several distinct schools and programs, including the already established Balsillie School of International Affairs (BSIA). Construction on the buildings, which are adjacent to CIGI's offices in Waterloo, Ontario, began in August 2009.
New Appointment
In November, Thomas A. Bernes was appointed as CIGI's vice-president of programs and acting executive director. He brings to CIGI expertise in economics, finance and trade derived from his career working for the International Monetary Fund (IMF), the World Bank, the Government of Canada and the Organisation for Economic Cooperation and Development (OECD) and Finance and Foreign Affairs Canada. Mr. Bernes will provide strategic direction and oversight of CIGI's research program as the organization enters a new decade.