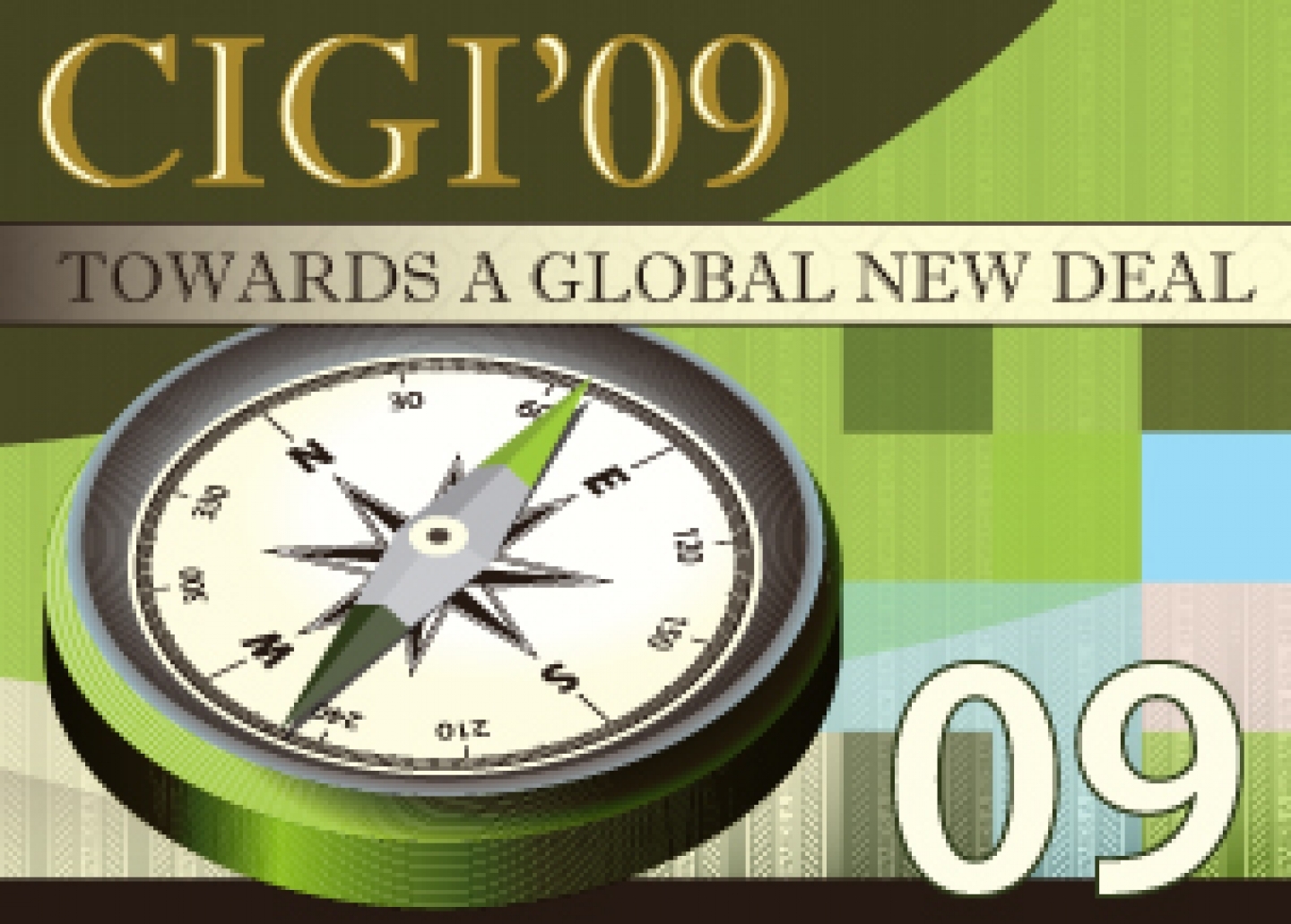 The CIGI'09 conference, "Towards a Global New Deal," was timely amidst the economic crisis that has severely stunted global growth and trade, crippled industries and made millions of people jobless. Over three days conference keynote speakers and panelists shared their insights on the far-reaching impacts of the global financial and economic crisis.
Internationally respected academics and a former Canadian prime minister delivered engaging, thought-provoking keynote addresses. Dr. Jagdish Bhagwati, a noted economist, spoke of the need for trade liberalization as a key to prosperity. Dr. Roberto Mangabeira Unger, the Roscoe Pound Professor at Harvard Law School, called the world a "dictatorship of no alternatives," and spoke of how the economic crisis has presented an opportunity that has already been squandered. Dr. Paul Krugman, recipient of the 2008 Nobel Prize in economics, cautioned that the weak economy could linger and spoke of the need for better international cooperation and policy coordination. The Right Honourable Paul Martin, former Canadian prime minister and minister of finance, hailed the G20 steering committee on economic matters as a significant breakthrough and suggested measures by which the success of the G20 can be gauged. He also spoke of the importance of addressing poverty, particularly in Africa, climate change and better monitoring and regulation of financial institutions worldwide.
Panel topics focused on six important areas: 1) Stress testing trade and investment regimes; 2) crisis, poverty and food security; 3) sources of the future economic recovery; 4) currency and global imbalances; 5) systemic risk; and 6) future global economic leadership. Academics and practitioners from around the world offered insightful perspectives on these topics to an audience of more than 200 conference attendees from Africa, South America, Europe, Asia and North America.
The keynote addresses and the panelists' presentations have been summarized.
Keynotes
Panels
CIGI'09 was CIGI's most important conference to date. Its outcomes will help to shape CIGI's ongoing and future research, not only in its focus on trade, finance and economics, but in other areas that are also impacted by the global financial and economic systems.