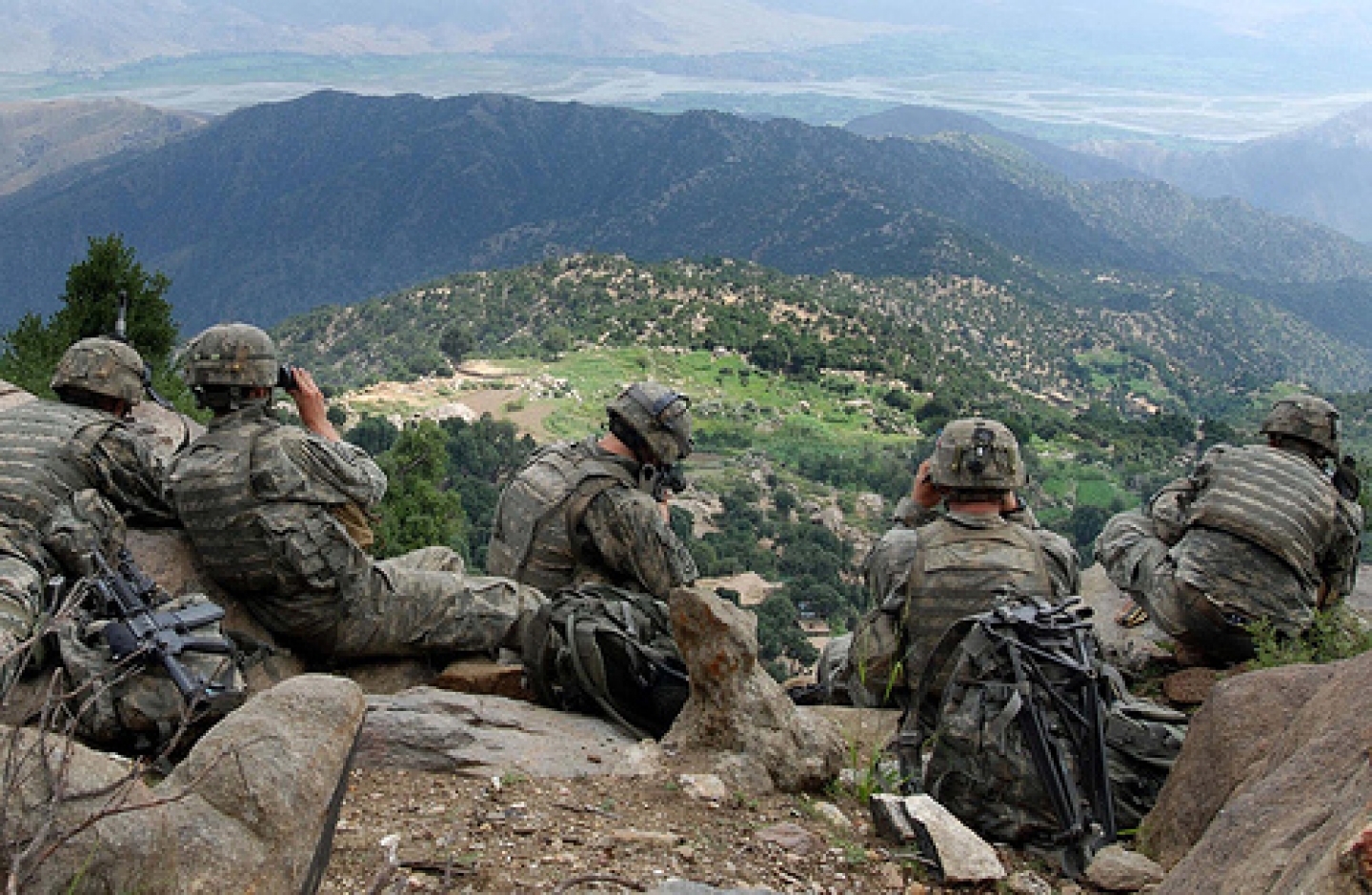 Reportage from the world's "least secure" zones was discussed at CIGI's second annual media panel. The event was co-sponsored by CIGI and the Canadian International Council (CIC).

The panel featured The Globe and Mail's Graeme Smith and Scott Taylor, publisher of Esprit de Corps magazine. Rick MacInnes-Rae, host of the CBC radio program Dispatches, moderated the discussion.

MacInnes-Rae asked the panelists whether it's better for journalists to be embedded with the military or not. During his time in Afghanistan from 2006-09, Smith was embedded 16 times. He considers it a good thing because he was able to gain insight into both sides — that of the Afghanis and the Canadian military — to better understand the conflict. He also said being unembedded wasn't practical; it is not secure to live openly given the current situation in the country.

Taylor, a former soldier turned journalist, has been both embedded and unembedded. More journalistic freedom comes when unembedded, Taylor said. He spoke of missed opportunities such as when he saw a Chinese Canadian medic attending to a wounded five-year-old boy whose father had transported his son five kilometres in a wheelbarrow in order to get him treatment. Because it occurred while he was embedded, Taylor was unable to photograph and report on it. He acknowledged that the declining security situation in Afghanistan makes being unembedded untenable.

The journalists discussed how technology like social media is changing the very nature of reporting and whether it is enhancing reportage. Smith said that technology was stripping him of his livelihood while simultaneously enabling him to do his job more quickly, cheaply and easily. Taylor called the absence of a filter problematic because mass information can create false impressions about what is going on. Information can also be presented anonymously and can be manipulated. For both, there is significant benefit in having journalists on the ground.

In response to an audience member's question about whether Canada should "cut its losses and get out," both referenced the declining situation in Afghanistan. Taylor said there is a need to lower expectations about what success is because stability and democracy, if achieved, will not be as Canadians know it. He added that the security infrastructure needed for the country is not being developed.

According to Smith, the presence of Canadian and other forces is having an effect, but questions whether it's positive. He said opting for a middle ground is the best option and that lots of things can be done for harm reduction. For example, eradicating poppy fields, he said, only angers the farmers and causes them to bear arms. Smith cautioned that pulling out today would lead to massive bloodshed; escalating efforts would also be bad.

Although the declining security situation made it impossible for Smith to report some stories, he pointed out the need to continue to send reporters to countries like Afghanistan. Both panelists agreed on the need for a presence in other conflict-stricken places such as the Democratic Republic of Congo (DRC). However, the DRC does not receive widespread coverage because it doesn't have the profile like Afghanistan and Iraq.

CIGI's public lectures are closely tied to the organization's research programs. Security and fragile states are topics of research within CIGI's Health and Global Security program. Researchers with the Afghanistan project, for example, conduct ongoing research to monitor and assess developments in the nation's post-conflict transition, with specific emphasis on security issues. They engage in extensive field-based studies and host conferences and workshops to raise awareness of the challenges facing the country and generate public and political dialogue.
(Image credit: Flickr user Army.mil)