As governments, industry and civil society struggle to achieve the necessary emission reductions to address climate change, scientists are increasingly looking at new technological pathways such as direct carbon dioxide removal from the atmosphere, solar geoengineering (cooling the planet by reflecting heat away from the Earth) and the use of sophisticated satellite technologies capable of monitoring greenhouse gas emissions remotely. While a broader portfolio of climate response actions and compliance tools may significantly contribute to meeting global climate objectives of limiting  warming to well below 2 degrees celsius, these technologies come with considerable physical, social and governance risks.  This talk, lead by climate law experts Timiebi Aganaba-Jeanty and Neil Craik, explores the international legal and ethical dimensions of these important but controversial technology pathways and considers how Canada might approach the governance challenges connected to these technologies.
Event Speakers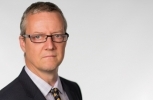 CIGI Senior Fellow
Neil Craik is a CIGI senior fellow with the International Law Research Program, effective June 2015. He is an associate professor at the University of Waterloo with appointments to the Balsillie School of International Affairs and the School of Environment, Enterprise and Development, where he teaches and researches in the fields of international and Canadian environmental law.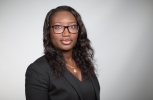 Post-Doctoral Fellow, International Law Research Program
Timiebi Aganaba-Jeanty is a post-doctoral fellow with CIGI's International Law Research Program. While at CIGI, her research will examine the governance structures addressing global commons environmental issues, with a special emphasis on geoengineering.