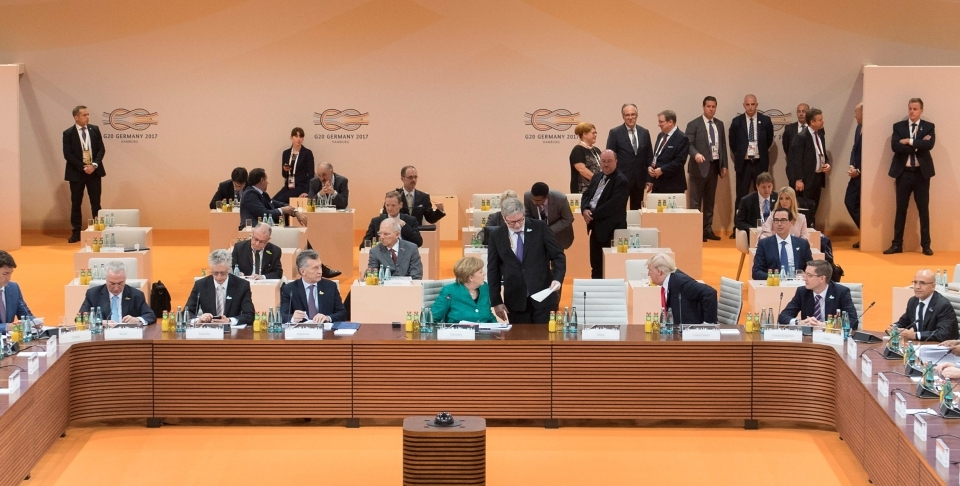 The Group of Twenty (G20) is a premier forum for Canada to regularly engage with global leaders where it can contribute to its longstanding efforts towards a more equitable governance framework. CIGI's G20 research cuts across several program themes, due to the wide scope of the G20 itself.
Acknowledged as a central area of CIGI's expertise, CIGI convened its first G20-focused group in December 2009, when it helped lay the groundwork for the forum to expand from national finance ministers to leaders. Since then, CIGI has proactively engaged with the G20 rotating chairs, contributed to Think Tank Twenty (T20) discussion, and held a presence at the G20 summit with the aim of influencing summit agendas through the provision of high-level, policy-relevant advice and contributing to global governance discussions through academia and media alike.
CIGI fellows published a number of papers, policy briefs and opinion articles in anticipation of the 2017 G20 Summit in Hamburg, Germany.