Bold Thinking for a New Refugee System
Based on an extensive body of original, peer-reviewed research papers and its own deliberations, the World Refugee Council — comprising more than 20 political leaders, policy advisers, academic experts, a Nobel prize winner, and civil society actors and human rights activists from around the world — developed a clear action plan to improve the global system for the protection of refugees. It addresses five major themes: strengthening political will; responsibility sharing; transformative governance; innovative financing; and accountability.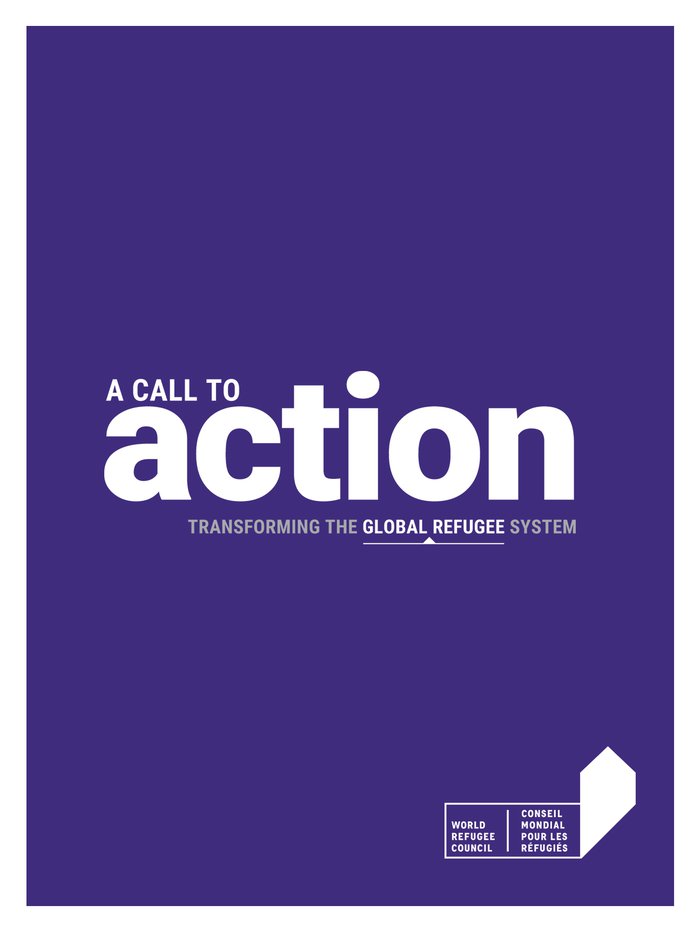 In A Call to Action, the Council's findings come together in 55 recommendations, offering bold, actionable ideas with which to galvanize political will and transform the global system for refugees and internally displaced persons.
About the Council
According to figures from the UN Refugee Agency, nearly 80 million people worldwide have been forcibly displaced from their homes by conflict and persecution — the largest number since World War II. More than half of these displaced people are under the age of 18.
The current refugee system is not equipped to respond to the refugee crisis in a predictable or comprehensive manner. When a crisis erupts, home countries, countries of first asylum, transit countries and destination countries unexpectedly find themselves coping with large numbers of refugees flowing within or over their borders. Support from the international community is typically ad hoc, sporadic and woefully inadequate.
Comprising thought leaders, practitioners and innovators from around the world, and supported by a research advisory network, the Council was created as an initiative of the Centre for International Governance Innovation to offer bold strategic thinking, based on the principles of international cooperation and responsibility sharing, about how the international community can comprehensively respond to refugees.
After travelling to refugee host countries on five continents, the Council launched its report, A Call to Action: Transforming the Global Refugee System, in January 2019 at the United Nations headquarters in New York, to galvanize political will for transforming the global refugee and internally displaced persons system.
The World Refugee Council is composed of leaders, practitioners and innovators from developing and developed countries from across the globe.
Council Members (2019)
Executives: Lloyd Axworthy, Paul Heinbecker, Hina Jilani, Jakaya Kikwete, Fen Osler Hampson, Rita Süssmuth
Councillors: Pamela Aall, Shaima Al Zarooni, Alexander Betts, Aya Chebbi, Sarah Cliffe, Jérôme Elie, Jonathan Fanton, Leymah Gbowee, Per Heggenes, Susan Martin, Marwan Muasher, Devota Nuwe, Ratna Omidvar, George Papandreou, Nirupama Menon Rao, Güven Sak, Eduardo Stein, Jessie Thomson
Advisers: Elizabeth Ferris, David Goldfield, Gary Kleiman, James Milner, Allan Rock, Andrew S. Thompson
The Council would like to recognize and thank the following for their generous financial and/or in-kind support, which has facilitated its work on one of the most pressing global public policy issues of our time: Amnesty International, the Aspen Institute, Care, Carnegie Corporation of New York, Center for Global Development, Center on International Cooperation, The Dialogue, The Exodus Institute, Georgetown University, Government of Canada, Interaction Council, International Development Research Centre, International Peace Institute, MacArthur Foundation, Robert Bosch Stiftung, Rockefeller Brothers Fund, Zolberg Institute on Migration and Mobility.
---
The Council — now known as the World Refugee & Migration Council — is working with partners globally to implement the actions laid out in its report. Details are available on the World Refugee & Migration Council website.