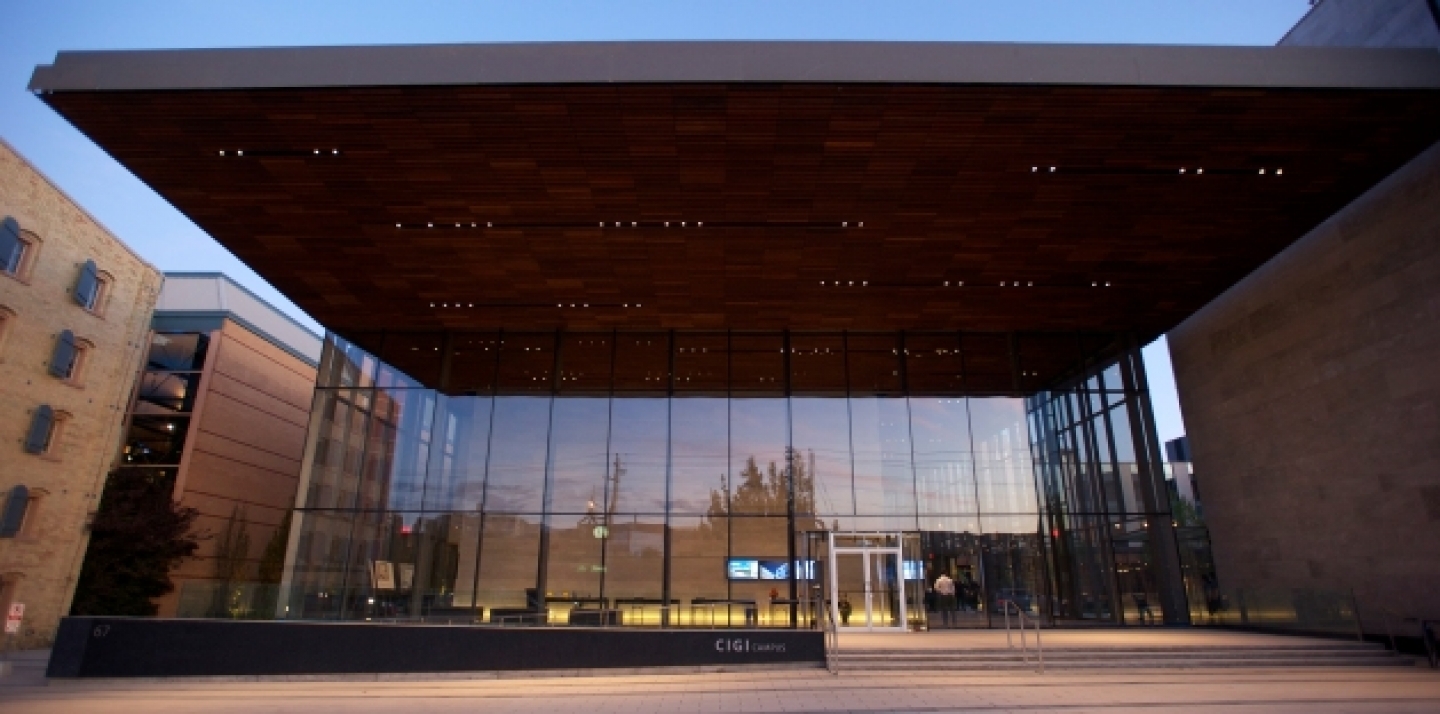 Recently, articles in three Toronto-based daily newspapers reported on the creation of the new Centre for International Law in the Global Economy. The centre, based mainly at the CIGI Campus in Waterloo, is a new partnership between CIGI and York University, offering 10 research chairs and 20 graduate scholarships in international law.
The news stories were, from my point of view, a mixed bag of helpful information and a platform for nefarious agendas. To elaborate, allow me to first explain about the new centre.
The program will be run in part through York's law program at Osgoode Hall Law School, which offers LLM and PhD degrees. Funding of $60 million over the next 10 years comes from the Ontario government and CIGI jointly. A protocol signed by York and CIGI protects academic freedom and integrity through York's existing policies, while also guaranteeing that recruitment of chairs will be governed by York's existing policies and procedures.
The intention of the program is to provide important new research and scholarship funding opportunities, developing new capacity in Canada and Ontario to grapple with significant legal issues in the global economy. A new generation of graduates will emerge with an advanced understanding of the legal frameworks and challenges governing international trade, financial regulation, intellectual property and the global environment.
In the longer run, all of us should be the beneficiaries of Canadians' enhanced abilities to act on the world stage. It's reasonable to hope that a deeper understanding of global economic systems and regulatory systems could even lead to policy innovations and reforms, resulting in greater prosperity and economic sustainability for people everywhere. To this partnership, the university brings excellent faculty, established curricula and bright young scholars; the think tank, meanwhile, can bring new research funding and collaboration with a wider network of policy practitioners. Together, they can form a hub of excellence around shared interests and ideals, including the integrity of independent research.
Some of this promise has been conveyed in the newspaper coverage. Unfortunately, recent articles were also driven in part by the agendas of others, not necessary aligned with the same benign goals.
The Globe and Mail, Toronto Star and National Post have all, for example, quoted alarmist reactions from the Canadian Association of University Teachers (CAUT), to the effect that academic freedom may be infringed (just how that would happen is never made clear, given the rules that were established to protect academic freedom and govern recruitment). Some of the coverage also quotes Ramesh Thakur, who in 2010 was fired as director of the Balsillie School of International Affairs (BSIA). 
(A bit of background: The University of Waterloo removed Thakur from his post as director of the BSIA following what the university described as a "sharply negative" review of his first-year performance, including failures to present a formal budget plan, maintain contact with university partners, develop internal governance mechanisms, support the school's research chairs, or collaborate among partner institutions. CAUT cooked up a report into Thakur's termination that glossed over his disastrous performance in its main conclusion, virtually ignoring what it learned from those at the BSIA and the universities who were most directly involved; but thankfully, in an Appendix 9, it did make public a UW letter that documented in detail the true reasons behind Thakur's dismissal and cited the faculty complaints his poor leadership had fomented. Incidentally, none of that is meant to detract from Thakur's scholarly work, which is widely renowned as first-rate. Not every great academic makes a great manager.)
While CAUT is an organization that has done some good in promoting the important cause of academic freedom – a value protected without ambiguity by the signed CIGI-York protocol – the association also has an agenda to encourage unionization of universities (a matter on which CIGI has no opinion one way or the other).
The problem is that, when trying to organize groups into collective bargaining units, the cynical may try to raise fears through unfounded alarmism about the role of private donors in creating new research chairs and scholarship opportunities. If that is CAUT's agenda, it nicely coincides with that of Thakur, who can divert attention away from the reason for his termination, with a donor-interference fiction that is more convenient than the truth of his performance review.
I don't believe these agendas will succeed in undermining the new Centre for international Law in the Global Economy. Agreements are signed, the funding is in place, and recruitment is under way. The enthusiasm and positivism that have got us this far will continue, in the belief that the resulting scholarship and understanding will benefit our entire country and even the wider world. In any case, existing collaborations on which this program is modelled have been working well for years. The Balsillie School of International Affairs is thriving, in a three-way partnership among CIGI, Wilfrid Laurier University and the University of Waterloo. In time, more people will come to see how such partnerships are effective, constructive and respectful of the most important academic values. That is how trust is built – on a record of achievement.
Meanwhile, you can't expect newspapers to ignore a minority of vocal critics, even if the critics' agendas are not always apparent.  As a former newspaper editor, I recognize that the theory of fair coverage impels reporters to get quotes from all sides of an issue, and journalists don't always have the time, inclination or column inches to reveal the motives of all interview subjects. I've always advised the recipients of news coverage to roll with the punches and accept that, except in paid advertising, the message in a newspaper is usually going to be a mix of the good with the bad.  One hopes that, from among a discerning, informed and sophisticated media audience, a majority of readers will see the truth.
Some of this promise has been conveyed in the newspaper coverage. Unfortunately, recent articles were also driven in part by the agendas of others, not necessary aligned with the same benign goals.