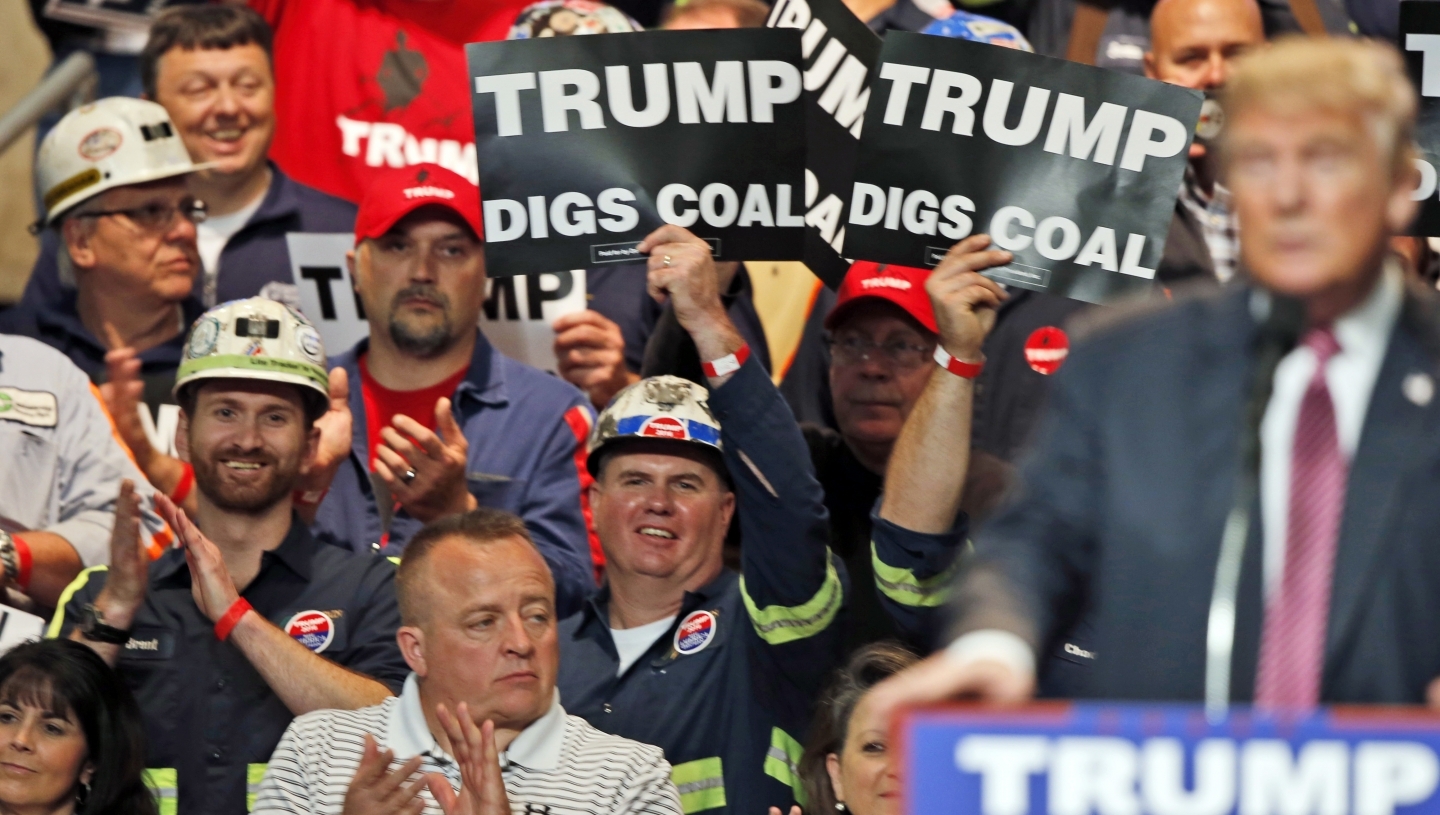 Canada's retaliatory tariffs on United States imports are planned for July 1, and while the target list includes items such as steel and aluminum products and maple syrup, if Prime Minister Justin Trudeau really wants to hit President Trump where it hurts, it should target coal.
Ottawa should consider imposing its carbon tax on the trainloads of US thermal coal that are shipped out from Vancouver's Westshore Terminals. Given how critical the terminal is to U.S thermal coal exports, such a move would be a death knell to President Trump's off-stated promise of resuscitating a badly crippled coal industry and might be the motivation needed to reconsider the tariffs against Canada.
As part of President Trump's election campaign, he promised to end "the war on coal." Yet as much as President Trump would like to think otherwise, there's little question that the US thermal coal industry is in serious, possibly terminal, decline.
While the president blames his predecessor's clean air policies, the real culprit is George Mitchell, the Texan wildcatter who first married the principles of hydraulic fracturing and horizontal drilling. Mitchell's offspring, the shale revolution, has cut natural gas prices by two-thirds, which has allowed natural gas to unseat the century-long reign of king coal in the US power industry.
A carbon tax on American thermal coal shipments through Canada would further hit an already imploding coal industry and has the potential to embarrass Trump with a failed promise to his supporters.
Once the source of more than 50 per cent of distributed power in the United States, last year coal's share fell to a record low of 30 per cent, marking the first time coal took a back seat to natural gas in power generation. Facing a secular decline in domestic demand too, the US thermal coal industry's only hope is to find export markets to compensate. The answer? Asia.
Coal demand remains strong in Asia and prices have risen rapidly. But like the oil sands' landlocked bitumen, America's largest thermal coal reserve, the massive Powder River Basin in Montana and Wyoming, are 1,300 kilometres away from tidewater.
With no coastal export terminals in Washington or Oregon to ship from, and the last eight proposed terminals projects having been withdrawn due to fierce local opposition, the Unites States must look outside its borders. Fortunately for Cloud Peak Energy and other Powder River basin producers, Vancouver's Westshore Terminals welcomes their thermal coal with open arms.
The terminal is the largest west coast thermal coal port in North America. Last year, 11.5 million short tons of thermal coal from the Powder River Basin were shipped from Westshore Terminals to Asia. Over the past four years, shipments from the terminals have averaged between 27 and 37 per cent of total US thermal coal exports. It's provided an essential life buoy to the United States' coal industry.
Trump would surely feel the burn if the estimated 800 Burlington Northern Santa Fe unit trains of coal hauled every year to the Westshore Terminals were hit with a carbon tax imposed by the federal or British Columbia government. Former British Columbia Premier Christy Clark had threatened to slap a 70 per cent carbon tax on those very shipments in retaliation for soaring United States duties on softwood lumber.
For now, Powder River basin producers can thank their lucky stars they don't have to pay any tax on the carbon content of their fuel.  With the slim margins that major producers like Cloudy Peak Energy operate on, even the federal government's scheduled 10 per cent carbon tax, let alone British Columbia's recently raised
CDN$35 a ton rate, would stop those coal shipments dead in their tracks. And with them, any chance that President Trump's long championed US coal industry has of making a comeback. Something to think about ahead of the July 1 deadline.
This article originally appeared in the Financial Post.