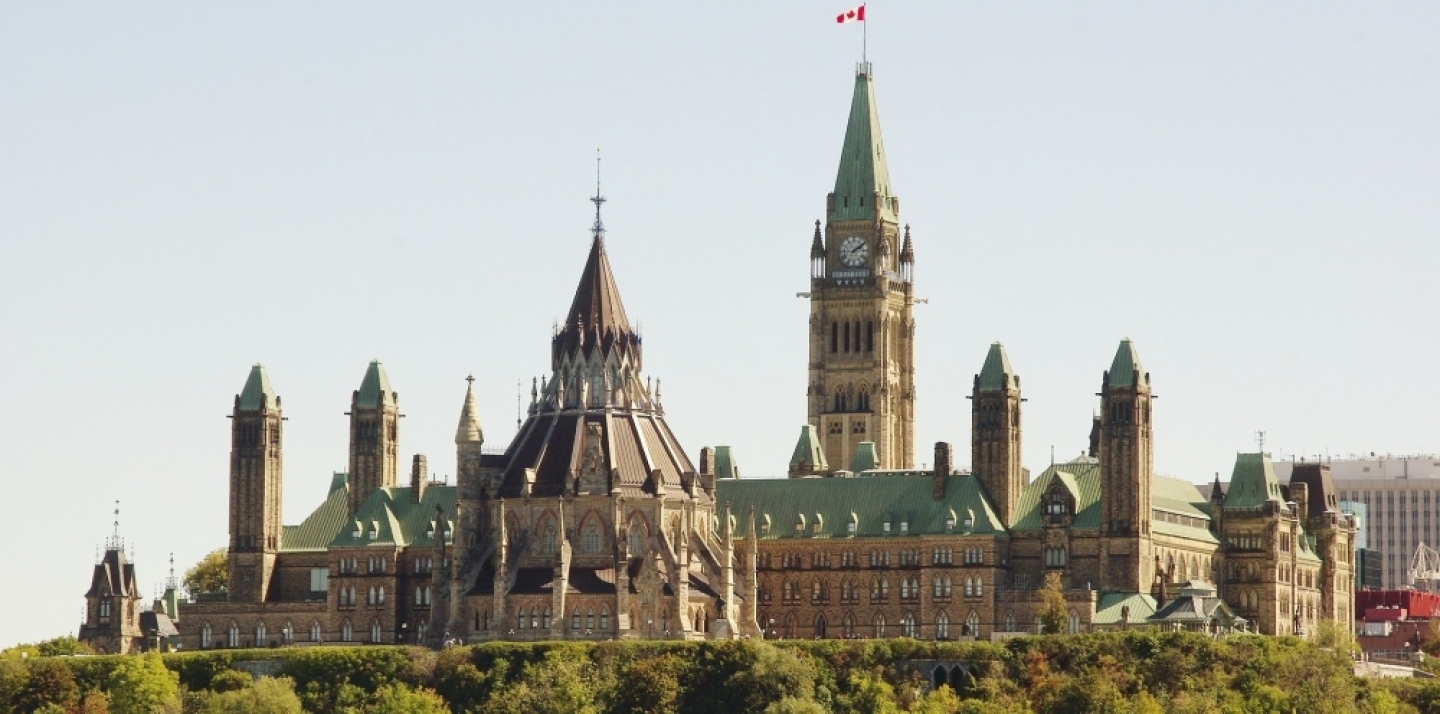 Ahead of Justin Trudeau's first budget, Bloomberg News asked a good question: Would anyone outside of Canada be inspired by the young leader's assault on austerity?
Of course, it is too soon to know. But it rarely is too soon to speculate. And Bloomberg's reporters concluded that Trudeau's example likely would do little to change the minds of leaders in countries such as Germany and Australia. Economic orthodoxy is sticky. Just ask Trudeau. He won the election, but he hasn't yet conquered the Canadian commentariat, which likes its budgets balanced.
I would be surprised if Canada goes unmentioned by IMF Managing Director Christine Lagarde during IMF's Spring Meetings in a couple of weeks. For several years, Lagarde has been urging rich countries with "fiscal room" to borrow and spend. After the global economy failed to launch after the crisis, the IMF's research department rethought conventional wisdom about fiscal policy. It concluded that a strict adherence to balanced budgets when economic growth is weak wasn't necessarily a good idea. The IMF's house view now is that if a country can borrow without irritating its bond holders, it should spend on programs and projects that will enhance its competitiveness. The boost to economic growth over the longer term should more than cover higher debt payments in the shorter term.
Amateur political scientists assume politicians will use any excuse to spend taxpayers' money. Yet Lagarde has had little success in convincing the world's austerians of the error of their ways. But this month, she finally picked up a disciple. Trudeau, through his finance minister, Bill Morneau, on March 22 became the first Canadian leader in a generation to willingly embrace a deficit. Morneau's financial plan foresees shortfalls of more than $29 billion this year and next. The deficit still will be in double digits when Trudeau and his Liberal Party seek reelection in five  years. The finance minister says he wants to return to balance, but he sent his budget to the printers with no plan to do so.
This amateur political scientist has observed over the years that governments rarely take advantage of the political cover offered by global institutions such as IMF and the G20. Morneau, who led the C.D. Howe Institute, a Toronto-based think tank that studies economic policy, seems to understand the advantages of putting controversial policies in a global context.
As Jason Kirby observed, Morneau said repeatedly that his deficit plan was based on the latest thinking of the world's best paid economists. "One of the clearest winners from this budget has to be the wonks at the OECD and the IMF, two organizations that for some time now have been calling on governments to dig deep and spend their way out of their economic malaise," wrote Kirby, the economics editor at Maclean's magazine. "Has there ever been a politician more eager to cloak himself in their counsel? As Morneau said during his speech, and repeatedly in the budget plan: Everything his government is doing now is at the 'urging' and 'recommendation' of the OECD and IMF."
Morneau may want to invite IMF and OECD officials to conduct seminars for the pundit class in Montreal, Ottawa and Toronto. The reviews of his budget weren't great. Many commentators complained about the absence of a plan to return to surplus. This shows the government's bias is economic growth, not an arbitrary fiscal target. The deficit is a mere 1.5% of gross domestic product, and Morneau pledged to keep the debt-to-GDP ratio around its current level of about 31% of economic output. Still, many of the thought leaders employed by the mainstream press focused on the absolute numbers. In their assessments, the introduced flashbacks to the 1970s and 1980s, predicting higher taxes, a new era of indebtedness, or both.
"The papers were filled with slippery slopes, debt bombs and predictions of program cuts and rising taxes ahead: there was much disapproving clucking in the commentariat," William Thorsell, the former editor-in-chief of The Globe and Mail, Canada's biggest national newspaper, wrote is his own commentary on the budget for Maclean's. "You might call this the Mulroney-Martin generation of journalists, who came of age when deficits and debts really mattered. They learned their lessons well and, as happens, too well for changing times."
Mulroney is Brian Mulroney, the prime minister who oversaw the rise of Canada's debt to more than 60% of GDP in the late 1980s and early 1990s. Martin is Paul Martin, who, as finance minister, implemented deep spending cuts that made the country a darling of sovereign bond traders. But as Thorsell said, these are different times. Annual economic growth in Canada will do well to reach a pace of 1.5%. Inflation is slow and interest rates may never be lower. Business investment collapsed in 2015, and households, unlike their national government, are tapped out after a multi-year binge of home buying. If there ever was a time for looser fiscal policy outside of a recession, it is now.
But it will take time for that message to sink in. A generation of Canadians has grown up listening to politicians equate balanced budgets with public healthcare as a national priority. Trudeau and Morneau will have to show they can spend responsibly. They are off to a good start. Most of the tens of billions of dollars of borrowing they plan to do over the next decade will be used on infrastructure. But rather than push money into the economy for the sake of it, Morneau said he will take a year to figure out the sorts of projects that will most improve the country's ability to generate economic growth. If he can keep this up, he will quiet his doubters. And maybe eventually, others outside of Canada will follow.
Lagarde has had little success in convincing the world's austerians of the error of their ways. But this month, she finally picked up a disciple. Trudeau, through his finance minister, Bill Morneau, on March 22 became the first Canadian leader in a genera