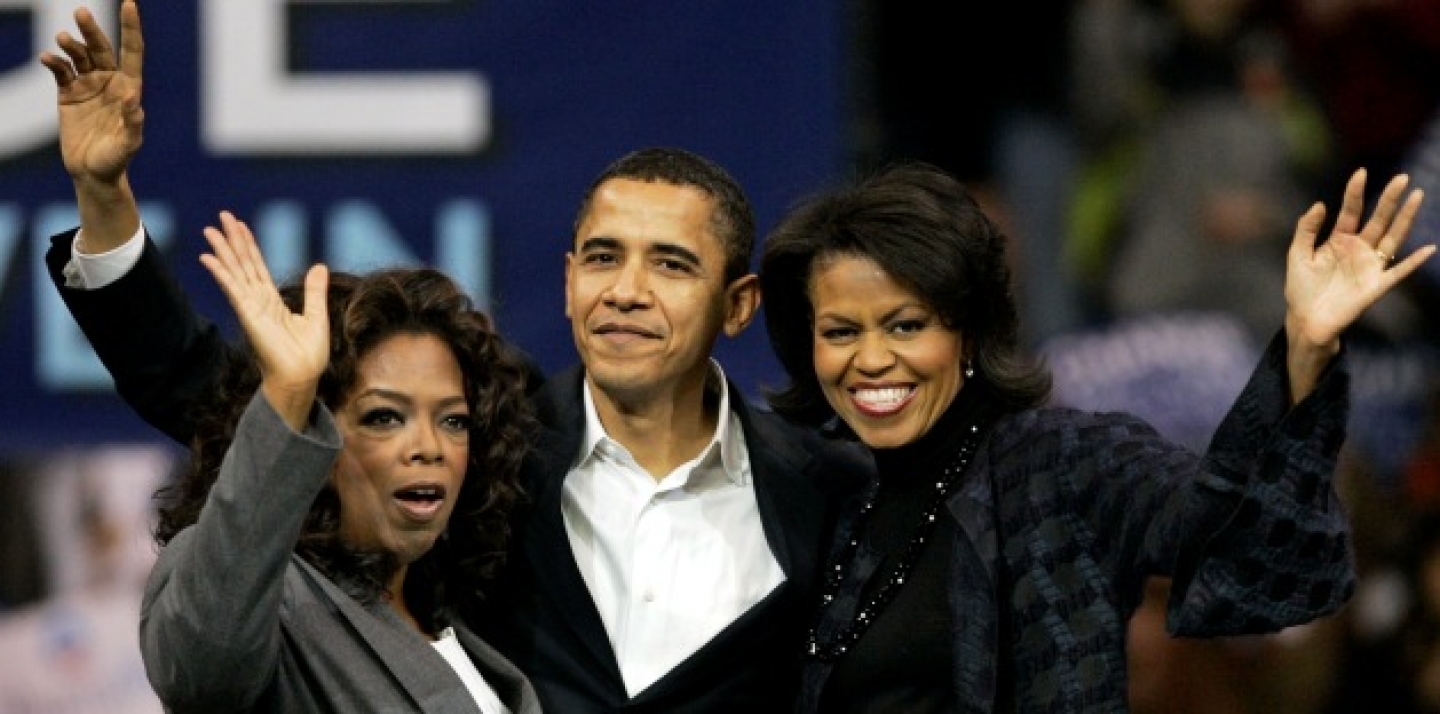 Celebrity culture has moved beyond its winter of discontent with President Obama. Only a few months ago it seemed that Obama was losing his tight grip over the world of entertainment, and especially liberal Hollywood. Matt Damon, once one of Obama's strongest champions, expressed his disillusionment with the president in a number of interviews from December 2011 to March 2012. As he told the UK Independent (6 March) the problem was both one of substance — The economy has huge problems. We still have all these banks that are too big to fail. Unemployment at 10 percent? It's terrible" — and stylistic compromise —not standing "for things" and making "whatever deals" are necessary "to try to get elected again". 
While few other stars were as outspoken as Damon, certainly an air of ambivalence had become pervasive in celebrity culture. Angelina Jolie in January 2012 told reporters while promoting In the Land of Blood and Honey that, "I think there are many, many things I think have gone in a wonderful direction, and there are a few things I am disappointed in" Other Hollywood stalwarts such as Norman Lear indicated a reluctance to contribute to Obama's re-election campaign due to frustration over the watering down of the liberal agenda.
But, a few months are a very long time in politics. With the combination of a big substantive move (the announcement by Obama on May 9 of his support for same-sex marriage) and a stylistic bounce (from the mega $15 million fundraiser at George Clooney's Los Angeles house on May 10) Obama is very much back in tight within his core consistency among the world of entertainment.
If Obama does win a second term, the entertainment world will be able to say with some justification that it rescued the Obama presidency. In terms of normative reputation it did so by nudging him away from the image of calculation and cautious evolution that he developed during the first term. Certainly the enthusiastic reception from celebrities on same-sex marriage—including Jay-Z, who crafted the issue as one "no different than discriminating against blacks" — has helped enormously reinvigorate Democrats at the grassroots level. 
Turning from values to money, the entertainment world has rescued the resource base for Obama to run his campaign. In an environment where the Republicans have some huge advantages — most notably through the use of new super-PACs which can take unlimited amounts of money from individuals and collective entities as long as there no active coordination with candidates — celebrity culture allows Obama to play on a relatively even playing field.
What makes this rescue even more salient is the element of déjà vu about it. In 2007—8 Oprah Winfrey is credited with helping rescue Obama's campaign against front-runner Hillary Clinton: from Oprah's signal on CNN's Larry King Live in May 2007 that she was endorsing Obama, to her hosting a mega fundraiser in September 2007 at her Santa Barbara home, and eventually her announcement in November 2007 that she would campaign for him in Iowa, New Hampshire and South Carolina. One New York Times article (6 August 2008) calculated that Oprah's endorsement was worth over a million votes in the Democratic primaries and her California fundraiser raised $7 million.
The difference was that at that time Obama didn't need to convince the celebrity world that he would do the "right thing" if elected. On substantive issues Obama rode the first wave of enthusiasm about the audacity of hope. Indeed, as he reminded the Hollywood crowd at the May 10 fund-raiser, he first met George Clooney at a Darfur-related event, a hallmark value-oriented international agenda item.
In either case, what the world of entertainment has done is produce a game changer in terms of momentum. The first rescue shifted the image of Obama from a long shot to win the Democratic nomination. The second rescue effort — overcoming the image of some celebrities in the winter of discontent with respect that Obama would (and should) be a one-term president — positions him well for another four years in office.