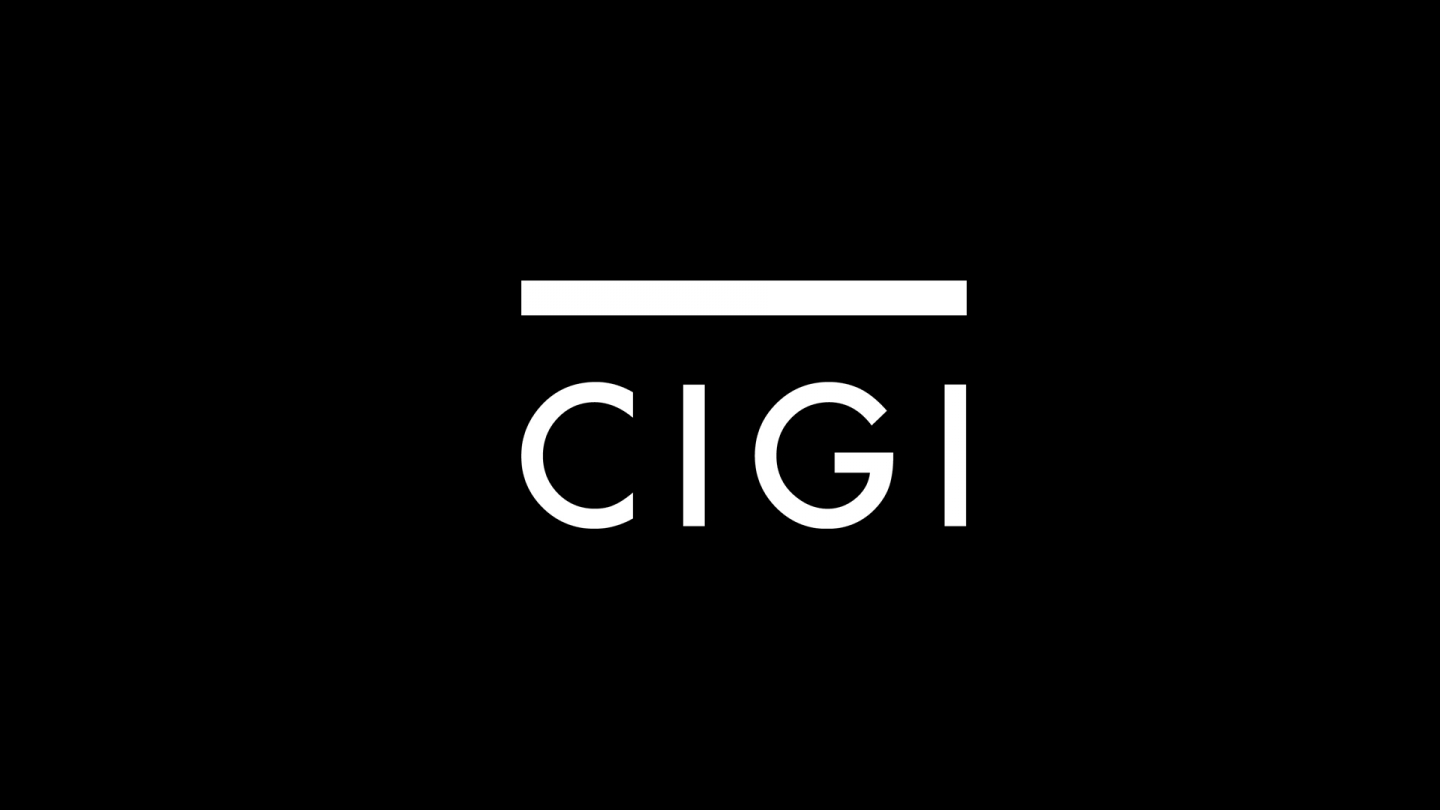 Research In Motion co-chief executive officer Jim Balsillie delivered these remarks at the Waterloo Inn yesterday after receiving the Laurier Outstanding Business Leader of the Year Award.
In my comments here, I will discuss three simple but important points:
First, that the world is changing before our eyes, faster than many people can comprehend;
Second, that change is very uneven, with far more progress evident in economic governance and development than in political governance, where it is badly needed.
And, third, that the world's and Canada's capacity to understand and manage change needs urgent upgrading, and Canadian institutions like CIGI and CIC and the new Balsillie School of International Affairs can make an important contribution to those goals - and it is fundamentally in our interests to upgrade our capacities here.
The BlackBerry Story
Understanding the world better is crucial for me, as co-CEO of Research In Motion. RIM is a world leader in wireless communications technology, notably the innovative BlackBerry hand-held - today's award which I am, in reality, receiving on behalf of all of the over 12,000 staff at RIM is a testament to our collective business prowess.
RIM has also been innovative in its business channel strategies with over 425 carrier partners in over 150 countries around the world.
RIM was also innovative in its marketing and branding strategies - now being the first Canadian-created brand to make the world's top 100 brands list and being by far No. 1 worldwide in the percentage increase in brand equity value over the past year at about 300 per cent.
The BlackBerry is literally transforming the way industry and government do business, around the world with 200,000 servers installed, tens of thousands of applications working on BlackBerrys and over 20 million users worldwide.
And the world is transforming RIM. RIM is a global enterprise, and my job is to keep RIM ahead of the global curve. To do so, I make it my business to work at understanding the world, and, as much as possible I do it first hand.
I will have visited China three times this year. This past summer I was in Russia, where I spoke at a gathering convened by President Medvedev. In September I was in India, stopping in Delhi and Mumbai.
And of course, very regular trips to the United States, Europe and Latin America - including two separate trips to the U.S. and a trip to Europe in the past week.
In April I will attend and speak at the Summit of the Americas in Trinidad and Tobago. I see the omnipresent global competition. But I also see the enormous global opportunities for those who are prepared. RIM's internal organic growth since we went public 12 years ago is approximately 150,000 per cent with virtually all of this coming from international markets.
That's the world we live in today; risk and reward are as present in all people's lives. Global competition, not just regional competition or national competition, is a fact of life for every business person.
And I also see the faltering political and legal structures by which we try to govern ourselves.
Changing Times and Faltering Governance
Clearly, times are changing, and quickly. It is not our grandfather's world, or even our father's.
Cross-border flows of investment, goods and services, together with the rapid and widespread diffusion of technology, have accelerated economic interdependence.
Since 1974, exports have doubled as a proportion of world economic output to over 25 per cent and on existing trends will rise to 34 per cent by 2030.
World income has doubled since 1980. And almost half a billion people have climbed out of poverty since 1990, mostly in China and India.
Clearly, globalization brings benefits. But it also brings global risks, as the global financial meltdown demonstrates. And it amplifies inequalities within and between countries.
But ready or not, the world is integrating economically. Meanwhile, the world is almost as divided politically as it is integrated economically.
So many major global issues seem at an impasse:
nuclear weapons proliferation and disarmament.

international terrorism (we can't even agree on a definition).

Afghanistan and Pakistan.

the stalled Doha trade talks, etc.
In the world today, there is a profound lack of trust and human solidarity, which makes solutions elusive.
Perhaps the worst case is the Middle East where 60 years of conflict have poisoned relations and blocked compromise.
It is also true for conflicts like Darfur, where humanitarian principles cry out for intervention but where colonial legacies and contemporary distrust impede it.
At the world's governing tables, suspicion prevails and fundamental disagreements reign.
With the return of India and China, the rise of Brazil, the power of Russia and the integration of Europe, a multi-power world is emerging.
The U.S. will remain primus inter pares, but the expectations on the new (Barack)Obama administration to fix all the world's problems are close to crippling.
Fortunately, the Obama administration is signalling greater recourse to the UN and multilateral engagement.
One lesson to draw from these changes is that we need investment and innovation in governance, domestic, regional and global, to create the institutions and the structures, and the rules and laws that support the inevitable globalization of trade but also address the pressing issues of our time.
My point for the business leaders present here today -- although you probably already know -- is that the game has changed.
We need to concern ourselves with 21st century global markets issues. Who here has not been affected by Canada's currency swings, by energy price swings, by the emergence of China, by the thickening of the U.S. border or by the collapse of traditional banking credit systems? Yet none of these issues were born domestically.
Many of the most pressing problems are global in scope and require global solutions.
But the policy authority and resources for tackling these problems remains vested in states--that is the case for climate change and terrorism.
And there is a disconnect between the distribution of authority in existing international institutions and the distribution of military and economic power in the world.
For example, India and Japan are outside of the Security Council; China and India are outside the G8. Very few global issues can be resolved effectively without involving all three, and others.
The UN's unique legitimacy flows from the universality of its membership, which also makes it a terribly inefficient and frustrating body for making and implementing collective decisions.
And with the current global financial crisis, there is the pressing debate on updating the 1994 Bretton Woods Convention and institutions - especially around the voting structure.
Conclusion
So why does this matter to a business guy? Why don't I just stick to business and leave the world to statesmen and diplomats? After all, as international businesspeople, we are succeeding in this politically dysfunctional world. To me, the answer is obvious.
First, as a contemporary chief executive of a global business, I need to make informed judgments about change, innovation and risk management for RIM.
Second, as a citizen I have the same interest everyone else has in seeing global problems resolved, peacefully and equitably.
I have no doubt that there is scope for the two worlds of business and higher education to come together in search of answers to some of today's shared challenges.
These are the reasons I am committed to developing Waterloo into a unique centre of excellence in policy-oriented education, research and evidence-based policy advice for addressing today's most critical global challenges. Make no mistake: ideas matter.
With these changes in mind, in Waterloo we have set up CIGI and a new institution, the Balsillie School of International Affairs and the CIC (Canadian International Council).
CIGI is a hybrid think- and do- tank, with ambitions to help remake the world. It has attracted researchers and practitioners from around the world and enjoyed remarkable growth and success in its short seven-year history.
CIGI addresses itself to innovative thinking on the problems bedevilling global governance, for example,
reforming the UN, the Bretton Woods institutions, and the G8.

encouraging pro-competitive economic policies.

reconciling climate change and energy security.

breaking the arms control and disarmament deadlocks.

giving political space to moderate Islamic voices.
CIGI is an international institution based in Canada.
The Balsillie School, for its part, will be engaged simultaneously in teaching, research and scholarship.
It will work jointly and collaboratively with our two hometown universities (WLU and UW) and others abroad, as well as with CIGI.
Hopefully a new graduate international law school will be in the offing in the near future. Think of all the joint graduate and undergraduate degree possibilities in business, international affairs, computer science, law, trade, etc.
The Canadian International Council is a non-partisan, nationwide council established to strengthen Canada's role in international affairs. It advances research, discussion and debate and contributes new perspectives in vital areas of Canadian foreign policy.
The CIC features a privately funded fellowship program that is currently looking at Canadian foreign policy as it relates to China, U.S. border issues, Arctic sovereignty and security and energy.
The CIC is the Canadian counterpart of the Council of Foreign Relations in the U.S., and is financed by contributions by over 20 of Canada's leading corporations.
Why is Canada's foreign policy important?
Canada's domestic well-being, quality of life and ability to generate opportunity and wealth will depend on how we navigate the challenges of an unruly world I spoke about earlier.
Getting it right will require that Canadians, our governments, our universities, business and NGO's raise both the profile of foreign policy and Canada's global role, and the creative and intellectual content and form of that policy.
Foreign policy is not a luxury; it is an absolutely fundamental expression of our national interests.
New ideas for foreign policy innovation in defence of Canada's geopolitical interests worldwide are unlikely to come from bureaucracies or political parties.
It is organizations like the CIGI, CIC, and the BSIA with its fellows and students collaborating with business, NGOs and international leadership where the fresh thinking emerges.
It's about Canada in the world and Canada's world. It's about how well we do as a society and leaders for a rational open world of opportunity and humanity. It's about our own sovereignty and national interests and how best to advance them. It's about the true meaning of our economic and national security.
In conclusion, as co-CEO of RIM, I now realize that yes, we must run a good ship operationally in all respects. But it is equally important that at RIM, we expertly navigate the changing and challenging international seas that affect our business and our world.
I encourage you all to join me in building Waterloo Region as a globally renowned centre for addressing the true issues of our time.
Thank you.