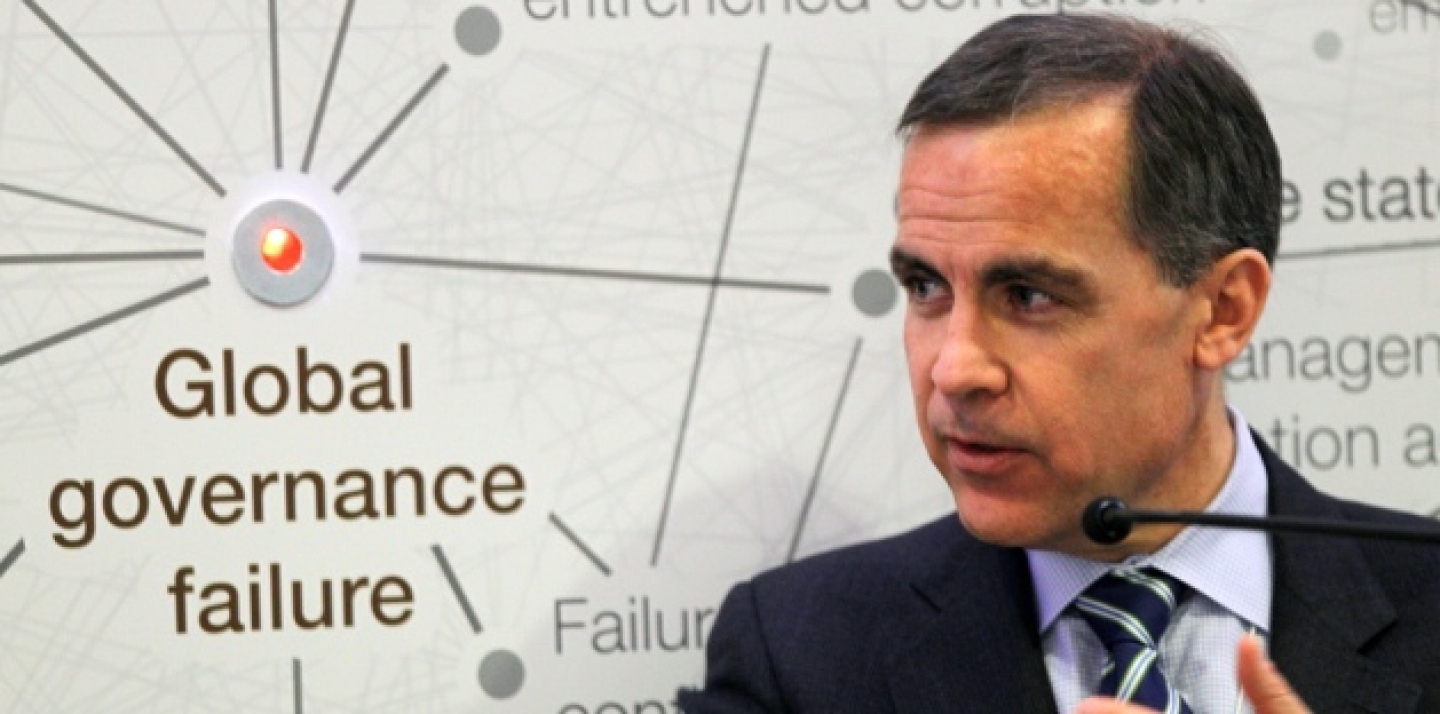 Mexico City and Waterloo, Canada – April 17, 2012 – The Centre for International Governance Innovation (CIGI), along with the Bank of Mexico and the Bank of Canada, was a co-sponsor of a conference on the strengthening of the Financial Stability Board (FSB), held in Mexico City April 12-13, 2012.
The purpose of the meeting was to exchange views and thoughts on the appropriate measures to strengthen the role of the FSB as the primary international organization responsible for coordinating the financial sector regulatory and supervisory policies internationally.
Mexico's Secretary of Finance and Public Credit, José Antonio Meade, gave the opening remarks of the conference. The Governor of the Bank of Mexico, Agustín Carstens, the Governor of the Bank of Canada, Mark Carney, officials and former officials from central banks and finance ministries in member countries of the FSB and G20, as well as academics and experts on financial stability and international governance contributed to the discussion.
There was broad agreement on the importance of strengthening the institutional footing of the FSB and providing it with increased, ongoing financial resources as well as measures to expand the scope, effectiveness, and legitimacy of the FSB.
The strengthening of the FSB is part of the G20's agenda. Mexico holds the G20's rotating presidency this year.
"In a sense, the subject of the conference is linked to a much broader topic: the governance of global capital markets," said James A. Haley, Director of CIGI's Global Economy Program, who represented CIGI at the conference.
Media are invited to read James Haley's blog post, The Governance of Global Capital: Completing Bretton Woods, on the relationship between the FSB and governance arrangements for global capital markets.
MEDIA CONTACT:
Declan Kelly, Communications Specialist, CIGI                             
Tel: 519.885.2444, ext. 356, Email: [email protected]
The Centre for International Governance Innovation (CIGI) is an independent, non-partisan think tank on international governance. Led by experienced practitioners and distinguished academics, CIGI supports research, forms networks, advances policy debate and generates ideas for multilateral governance improvements. Conducting an active agenda of research, events and publications, CIGI's interdisciplinary work includes collaboration with policy, business and academic communities around the world. CIGI was founded in 2001 by Jim Balsillie, then co-CEO of Research In Motion (RIM), and collaborates with and gratefully acknowledges support from a number of strategic partners, in particular the Government of Canada and the Government of Ontario. For more information, please visit www.cigionline.org.