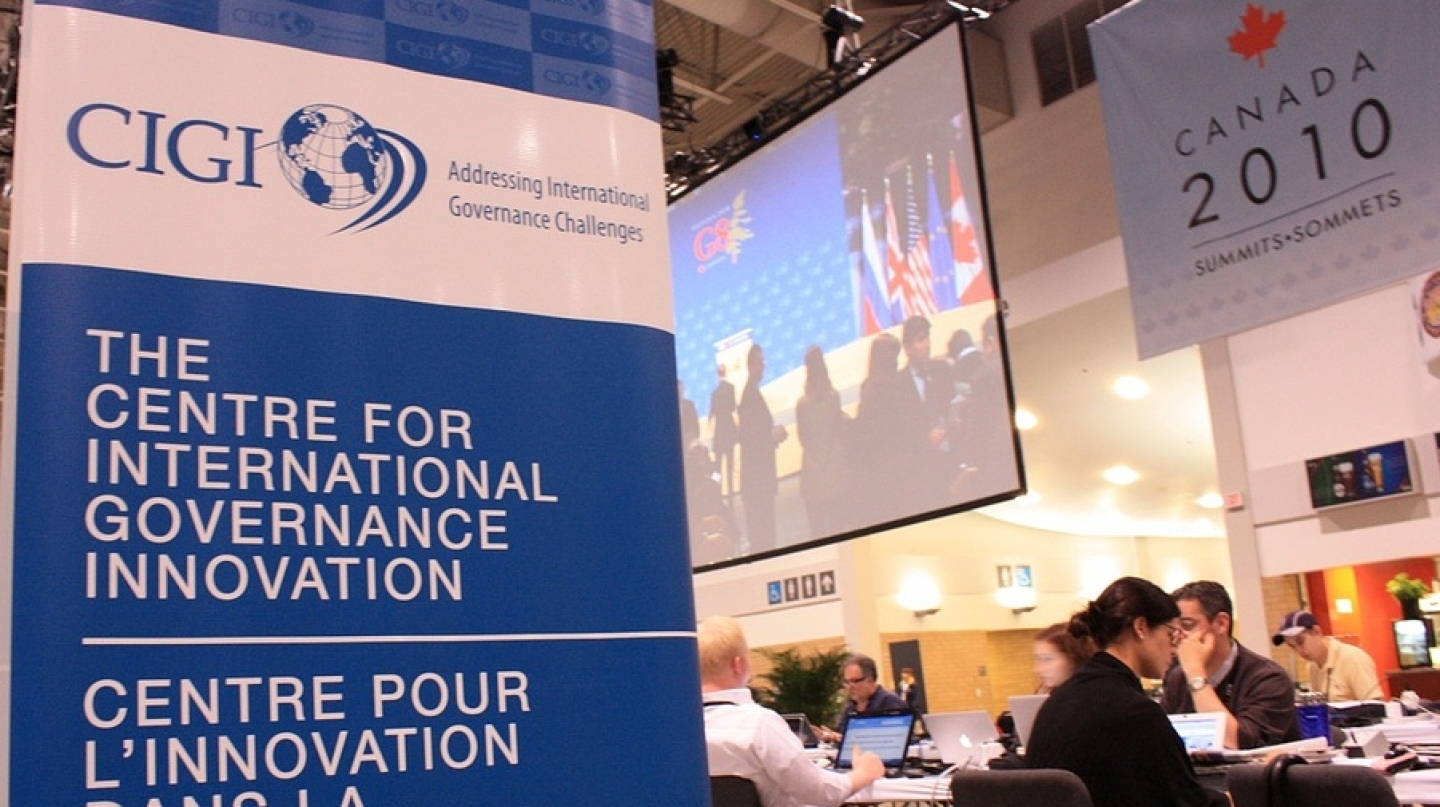 Waterloo, Canada — May 20 — Looking for expert commentary on the G8 summit?
The Centre for International Governance Innovation (CIGI) will have many of its experts available to comment on the 2011 G8 Summit, which runs May 26 to 27 in Deauville, France.
This year's G8 agenda is organized into three key areas: New Common Challenges (the internet and green growth), Peace and Security, and Partnership with Africa.
CIGI will have the following experts available for comment in each of these areas:
New common challenges: the internet and green growth

Andrew F. Cooper, CIGI Distinguished Fellow, internet gambling's role in global economy
David Runnalls, Acting Director of CIGI's Environment and Energy Program, green growth, United Nations' High-level Panel on Global Sustainability
Simon Zadek, CIGI Senior Visiting Fellow and sustainability adviser to the World Economic Forum, green growth, sustainability and collaborative governance
Peace and security component
Jennifer Clapp, CIGI Chair at the Balsilie School of International Affairs, international food trade and the current food crisis
Trevor Findlay, CIGI Senior Fellow and Director of the Canadian Centre for Treaty Compliance, nuclear safety and non-proliferation, G8's global partnership against the spread of weapons of mass destruction
Mark Sedra, CIGI Senior Fellow, post-conflict state building, security sector reform
Bessma Momani, CIGI Senior Fellow, Middle East and North Africa uprisings, emerging market economies
Partnership with Africa
Gregory Chin, CIGI Senior Fellow and Acting Director of CIGI's Development Program
Thomas Tieku, lead researcher with CIGI's Africa Initiative and Director of African Studies at University of Toronto's New College, Democracy promotion in Africa
Members of CIGI's G20 Working Group will also be available for comment on related global economy issues and the evolving dynamics of global summitry.
MEDIA CONTACT: 
Declan Kelly, Communications Specialist, CIGI
Tel: 519.885.2444, ext. 356, Email: [email protected]

Kevin Dias, Communications Specialist, CIGI
Tel: 519.885.2444, ext. 238, Email: kdias@cigionline.org
The Centre for International Governance Innovation (CIGI) is an independent, nonpartisan think tank on international governance. Led by experienced practitioners and distinguished academics, CIGI supports research, forms networks, advances policy debate and generates ideas for multilateral governance improvements. Conducting an active agenda of research, events and publications, CIGI's interdisciplinary work includes collaboration with policy, business and academic communities around the world. CIGI was founded in 2001 by Jim Balsillie, co-CEO of RIM (Research In Motion), and collaborates with and gratefully acknowledges support from a number of strategic partners, in particular the Government of Canada and the Government of Ontario. For more information, please visit www.cigionline.org.