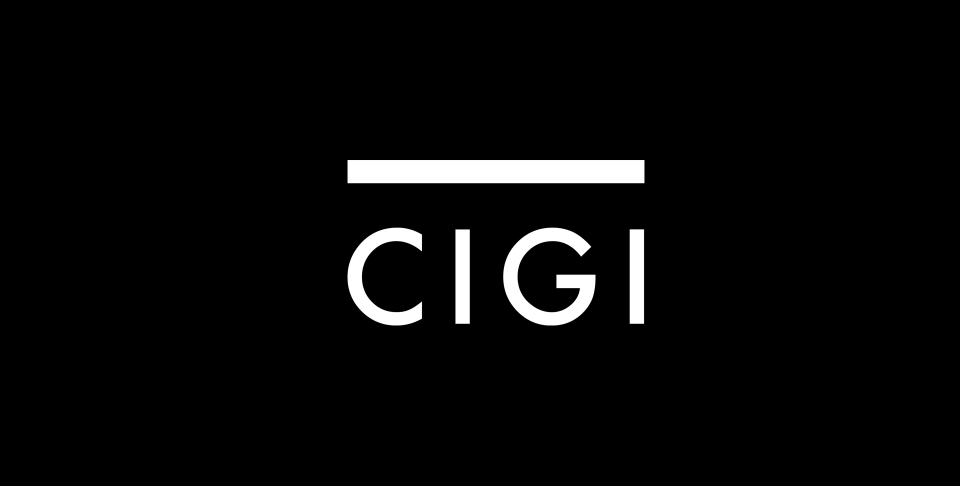 Waterloo, Ont. — May 2 — The Centre for International Governance Innovation (CIGI) is pleased to announce its role as a founding partner of UpTown Gallery's Reach Out For Art initiative (ROFA). Under the program, CIGI will display UpTown Gallery members' artwork in public spaces throughout its buildings. The collection of work at CIGI will rotate quarterly to accommodate UpTown Gallery's bi-monthly exhibition schedule.
As part of the inaugural ROFA installations, 27 works by 11 visual artists are on display at CIGI's headquarters in Waterloo. The local artists are represented in this showing include Mary Guillaume, Nancy Yule, Diane Eastham, Christine Gagnon, Lily Martinez, Louise Marée, Julie Krahule, Joanne Makulski, Ted Spieker, Laurie Spieker, Deborah Pryce and Mary Lou Hiller.  A complete inventory of the art along with artists' biographies is available at CIGI's front reception for those interested in learning more about individual works.
 "CIGI is excited to be a founding partner of UpTown Gallery's Reach Out For Art initiative," says Fred Kuntz, CIGI's Vice President of Public Affairs. "With visitors from around the world coming to CIGI on a daily basis, we're happy to provide international exposure for local artists."
"Through this initiative, where CIGI shares its space and gallery members share their art, our artists will gain an amazing opportunity for further exposure of their work, both locally and internationally," says UpTown Gallery 's Laurie Spieker.
For more information on the Reach Out for Art initiative, contact Laurie Spieker, Past Chair of UpTown Gallery, at 519.778.4562 or [email protected]
CIGI MEDIA CONTACT:
Declan Kelly, Communications Specialist, CIGI
Tel: 519.885.2444, ext. 356, Email: dke[email protected]
UPTOWN GALLERY MEDIA CONTACT:
Laurie Spieker, Past Chair
Tel: 519.778.4562, Email: [email protected]
The Centre for International Governance Innovation (CIGI) is an independent, nonpartisan think tank on international governance. Led by experienced practitioners and distinguished academics, CIGI supports research, forms networks, advances policy debate and generates ideas for multilateral governance improvements. Conducting an active agenda of research, events and publications, CIGI's interdisciplinary work includes collaboration with policy, business and academic communities around the world. CIGI was founded in 2001 by Jim Balsillie, co-CEO of RIM (Research In Motion), and collaborates with and gratefully acknowledges support from a number of strategic partners, in particular the Government of Canada and the Government of Ontario. For more information, please visit www.cigionline.org.
UpTown Gallery is an artists' collective located in Uptown Waterloo. Founded in 2006 and sponsored by First Gulf, participating local artists are chosen for their individuality, dedication and professionalism in the field of fine art. For more information, please visit www.uptowngallerywaterloo.com.