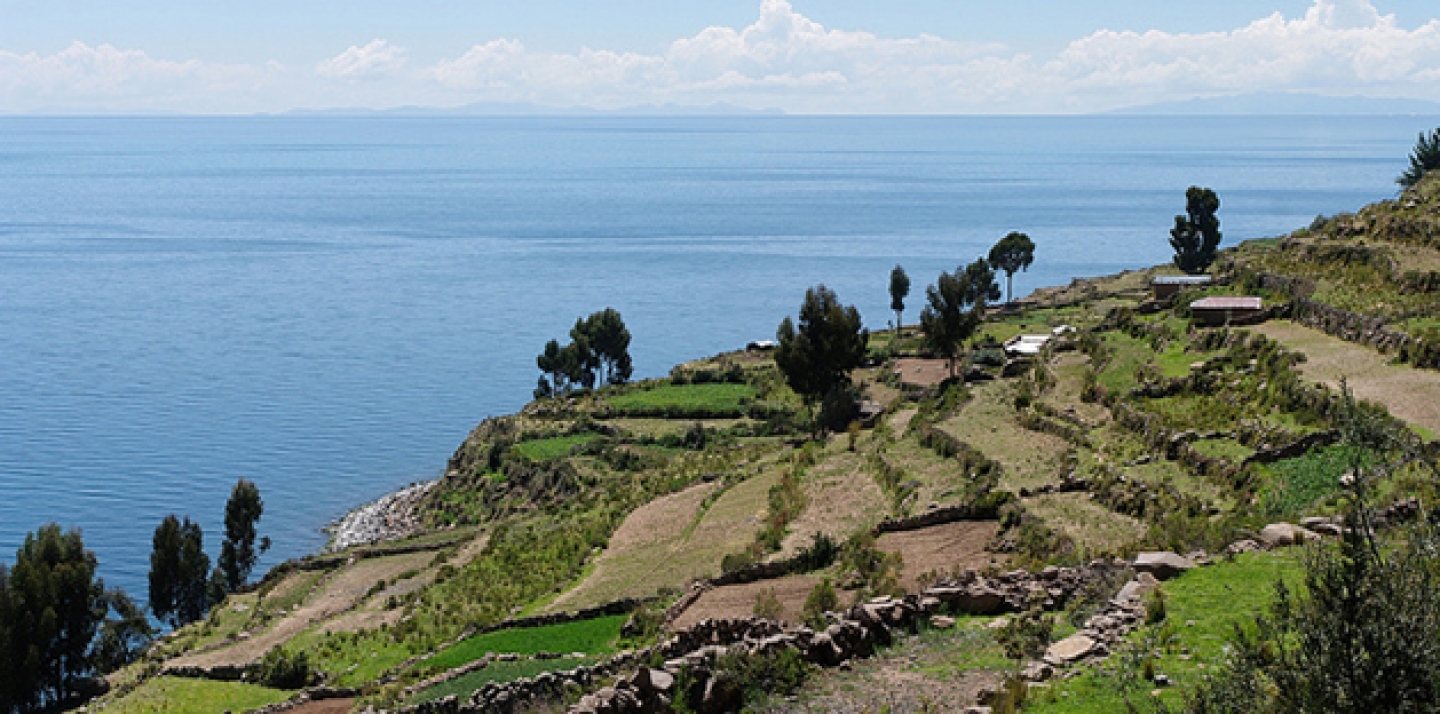 One can only be dazzled by Peru, a country with 28 of the 32 world climates and a vast range of cultural and culinary traditions. And one has to give credit to Manuel Pulgar-Vidal, Minister of Environment for Peru and COP 20 Chair, for bringing a modern perspective to climate change.  He speaks of inclusiveness and prioritizing all, a dialogue that includes governments, indigenous people, women, and other environmental NGOs. To his credit Lima COP 20 will be remembered for creating a transparent multi-stakeholder consultation between government, business and civil society with a view to raising climate change ambition and action.
CIGI's ILRP was pleased to participate in and co-sponsor an international law and policy workshop to develop a research agenda on Law, Governance & Climate Change on December 6th, with the Centre for International Sustainable Development Law (CISDL). The workshop considered how international law and governance can better respond to climate change, how human rights could be better integrated into approaches to addressing climate change and how innovative legal instruments can harness trade, investment and technology for the global green economy.
A representative of the judiciary commented that international lawyers had to translate international arguments into domestic law concepts to gain more traction with domestic courts, and that judges needed to be educated to be more creative in developing legal concepts to address emerging societal issues like climate change. Another commentator questioned whether achieving a legally binding agreement was possible or necessary, suggesting that the UNFCCC process may be more of a forum for developing ideas, coalitions and momentum rather than unanimity and law. There were testimonials about the inadvertent injustice and human rights violations caused by international climate change action. In particular, there appears to be a pattern developing of indigenous peoples being excluded from decision-making about internationally funded climate change mitigation projects that adversely affect their ancestral lands.
David Estrin explained how identifying the human rights dimensions of climate change helped concretize climate change as a justice issue that could and should be addressed. This approach had enabled the concept of climate justice to be main-streamed and adopted by the International Bar Association. Another commentator advised that the language of human rights was often most effective in explaining climate change to business, governments and consumers. The speaker cautioned, however, that the campaign to add human rights language into climate change legal texts could distract from the already challenging task of ensuring global temperatures rise to no more than 2 degrees Celsius, which itself is a significant human rights goal. Another commentator suggested that it would be useful to develop best practices to show how human rights that are already deeply embedded in international law can be effectively embedded in processes and practices related to addressing climate change.
Climate change gives rise to significant international law and governance issues, and from the perspective of COP 20 the key ones seem to be: (1) encouraging an approach to development of Intended Nationally Determined Contributions (INDCs) that involves inclusive multi-stakeholder processes that meaningfully engage national and sub-national governments, indigenous peoples, civil society, business, and industry to contribute to a country's climate change mitigation and adaptation ambition; (2) establishing equity principles that help to share the burden of climate change responsibly; (3) using human rights to improve understanding of climate change and strengthen climate change laws, policies, and processes so they are consistent with human rights protection; and (4) developing analytical frameworks to address the range of climate change loss, damage and remediation issues.
In the coming months, the ILRP invites expressions of interest from individuals and organizations who would like to collaborate in the exploration of the following issues:
Trade law, domestic incentives and green technology and knowledge transfer;
Best practices  in corporate social responsibility to promote climate change mitigation and adaptation;
Best practices and models for domestic, transnational and international climate change dispute resolution and remediation;
Options for regional energy and climate change mitigation and adaptation cooperation;
Specific climate change case studies (e.g. the Arctic, Tibet);
Integration of human rights into climate change law, procedure and strategy;
Multi-stakeholder process in developing INDCs; and
International, transnational, local and traditional indigenous law approaches and market based approaches to addressing climate change mitigation and adaptation.
UNFCCC COP 20 provides an interesting context for international lawyers to study the changing form of international law and governance. While States Parties are formally conducting the negotiations, Pulgar-Vidal affirms that success in addressing climate change at COP 20 and beyond depends not only on national governments but on active engagement of, and commitment by, a vast number of stakeholders: sub-national governments, indigenous communities, civil society, business and industry.
Lima COP 20 will be remembered for creating a transparent multi-stakeholder consultation between government, business and civil society with a view to raising climate change ambition and action.