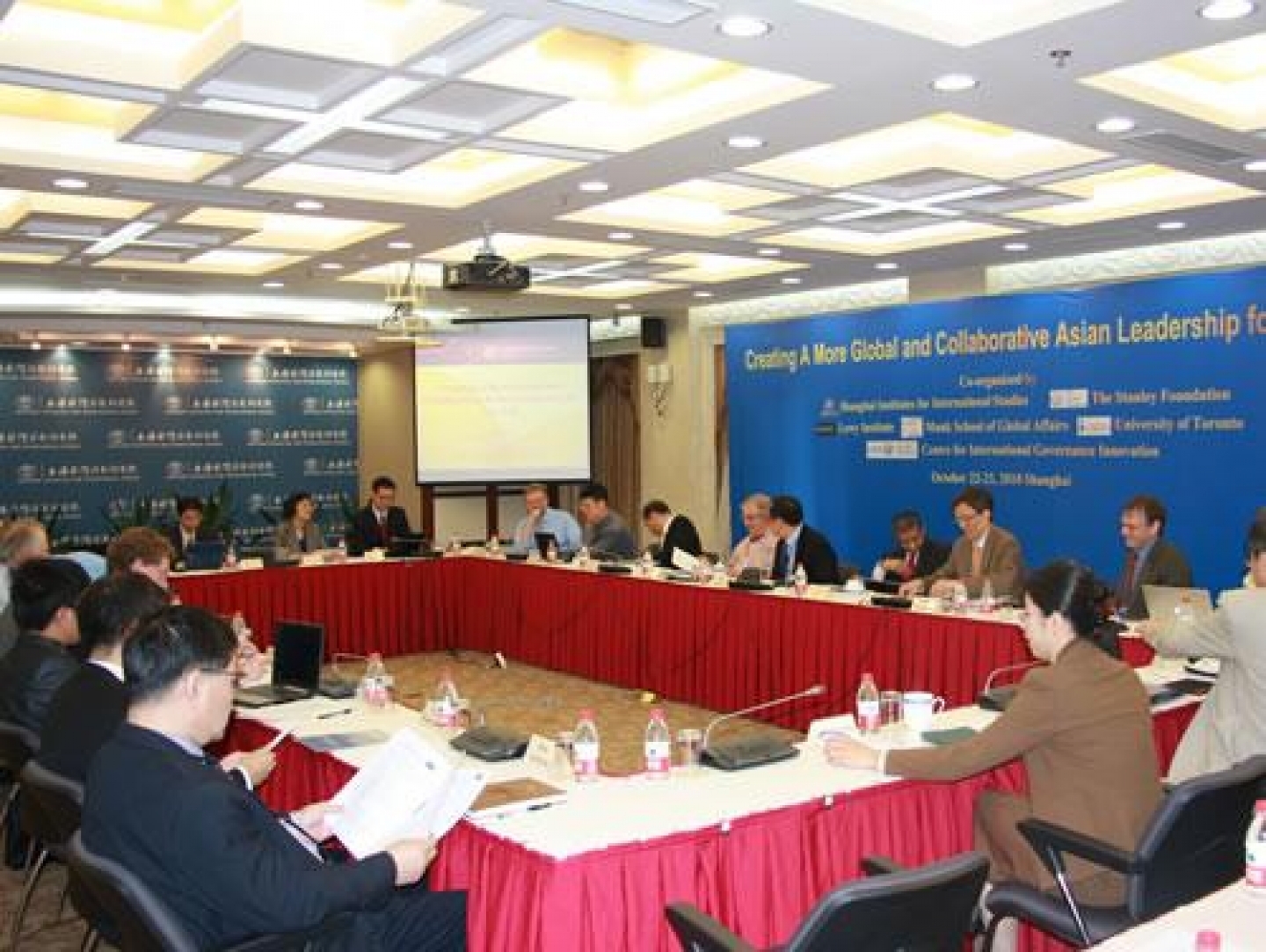 Asia enjoys significant representation within the membership of the G20. In recognition of the region's growing prominence, the numbers are more than symbolic. Growing from the G8 membership of one state (Japan), up to six states (Australia, China, India, Indonesia, Japan, and South Korea), the region has a great deal of potential influence and convening power within this informal setting of global governance.

Together with the Stanley Foundation (US), the Lowy Institute (Australia), Munk School of Global Affairs (Canada), and the Shanghai Institutes of International Studies (China), CIGI sponsored a workshop of experts in Shanghai, entitled "Creating a More Global Collaborative Leadership for the G20", 21-23 October 2010, to explore opportunities for and challenges to cohesive Asian action within the G20.

The workshop discussions were structured to facilitate a greater understanding of each country's understandings of political leadership and also created focused debate across thematic issues of security, economics and climate. Of particular attention were preparations for the G20 Seoul Summit and the host country's perspective. Contrasts in policy approaches and leadership styles were also drawn from in-country expertise of large emerging market powers (ie China, India), traditional advanced countries (ie US, Japan, Australia), and smaller developing Asian nations (ie Signapore, Vietnam).

The attached conference report summarizes the various discussions and recommendations put forward by participants, and was prepared by Alan S. Alexandroff and David Shorr with Evelyn Chan.