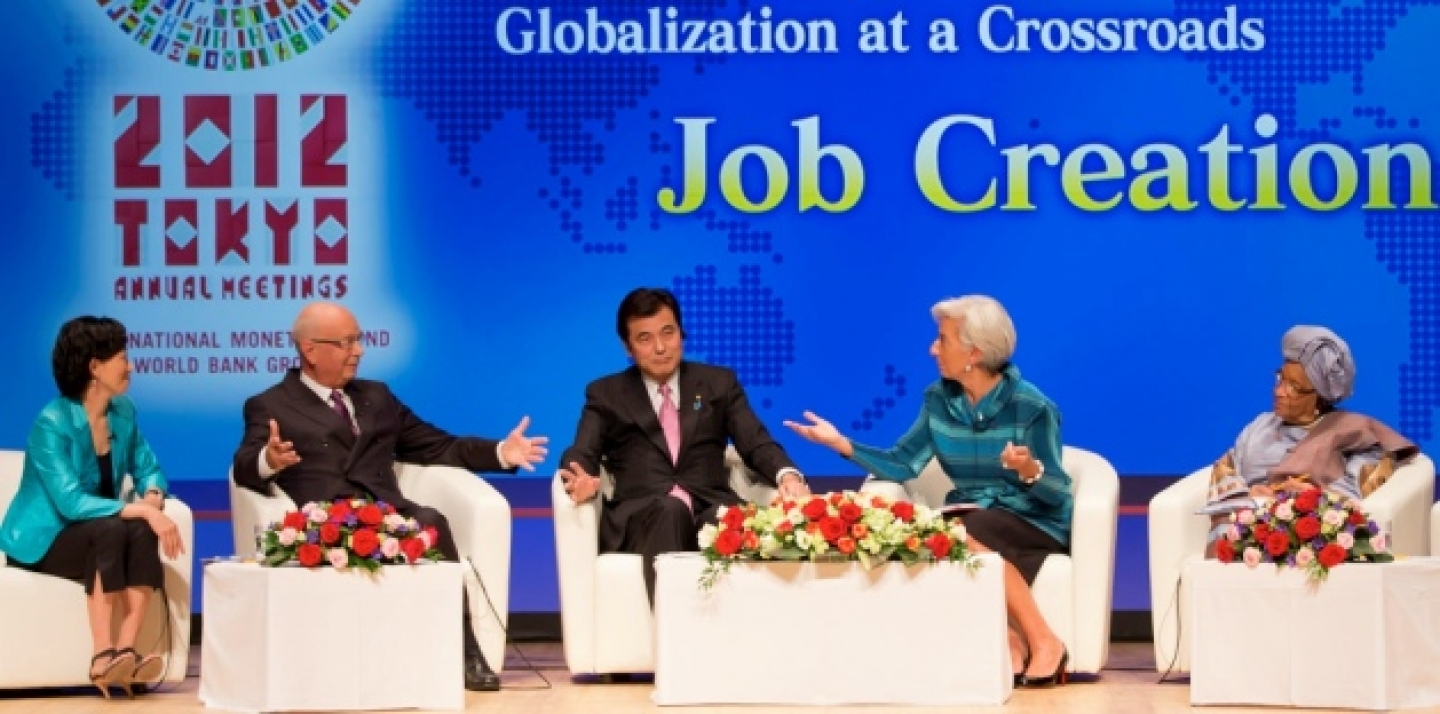 At the International Monetary Fund (IMF) and World Bank Group annual meetings in Tokyo, the European economic crisis was never off the agenda and often took centre stage in panel discussions. Now adding this issue to another IMF report on how much fiscal adjustment is too much, we saw a very exciting and relevant debate that meeting participants will not soon forget.
Fiscal consolidation, or budget cutting to get inline with incomes, was a key buzzword. While there was often little disagreement on the need for fiscal consolidation, at least among those speaking in Tokyo; the pace and specificity of these cuts was indeed debated and contested.
When does rapid fiscal consolidation hurt economic growth, such that cuts become self-defeating? The IMF caused quite a stir this week with its World Economic Outlook publication, which highlighted this very problem. Based on a review of many countries' experiences over the past five years, predominantly those in Europe, the Fund found that with rapid government spending cuts, there were fiscal multipliers of negative economic growth that had nearly negated any benefit of these budget cuts.
These staff reports did not please many governments, like the German and UK conservative governments, that have asked European crisis-affected neighbours to tackle public debt with deep fiscal cuts and to do so quickly to jump start economic growth. These governments had hoped that shocking those economies through cuts would return investor confidence quicker and lower sovereign debt spreads, spurring a return to economic growth in the medium to long term. Well, investor confidence has not returned. Europe doesn't look attractive even in the long term, despite a modest lowered rate of sovereign debt spreads.
In the streets of Athens, Madrid, and in cities of other fiscal adjusting European states, there is a real belief that this new economic reality will result in a lost generation. What is the multiplier affect of a generation that cannot pursue a post-secondary education, is unemployed or worse underemployed, malnourished, delays marriages and having children, depressed, and loses hope? While I don't expect economists to study this, I'm sure that in 20 years European sociologists and psychiatrists will enlighten this debate even further. And I'm afraid we might not like what we hear.
When does rapid fiscal consolidation hurt economic growth, such that cuts become self-defeating?