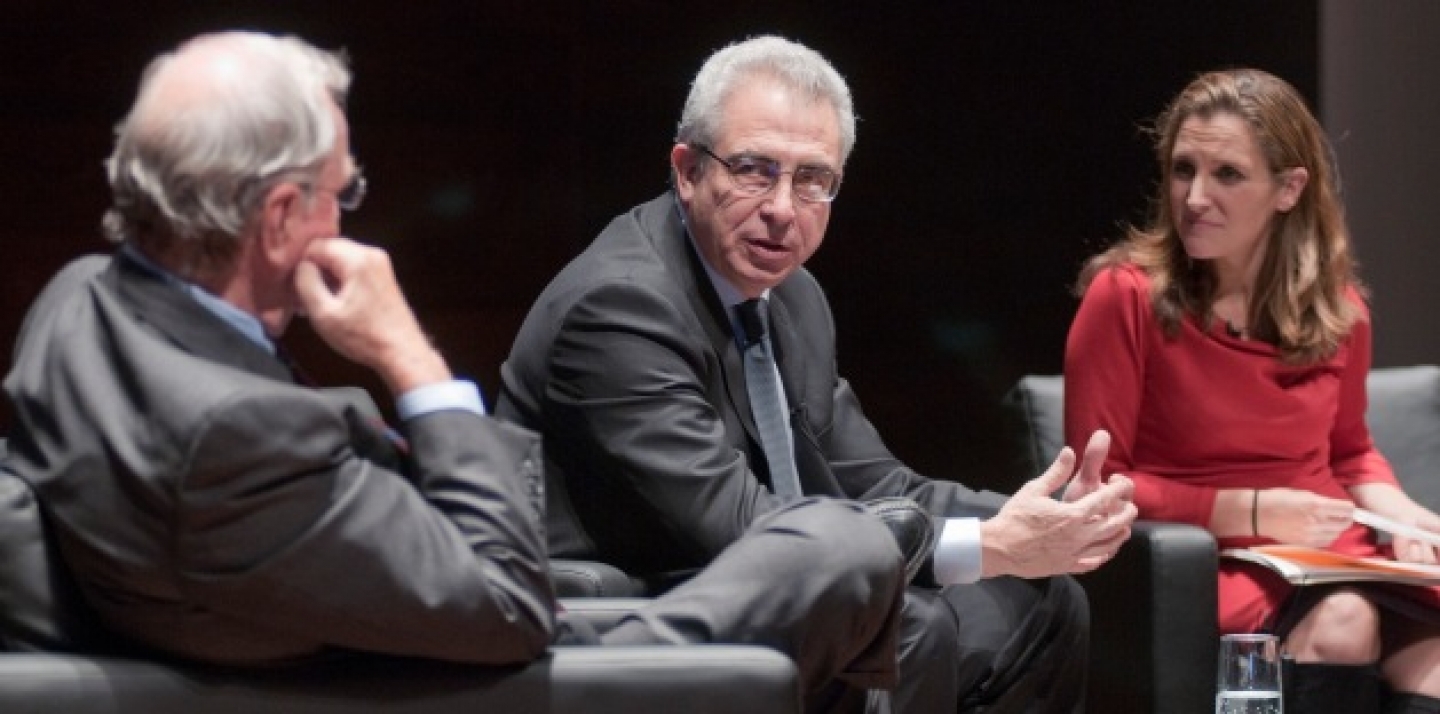 Today, an op-ed that I co-authored with CIGI Junior Fellow Xenia Menzies was featured on Globe and Mail's Report on Business website. Entitled "World Bank needs to look to developing country candidates for its next president," it mirrors an argument I made last spring when IMF Managing Director Dominique Strauss-Kahn left his post.
As we see emerging powers – the BRICS – and other countries in the developing world become more important to the global economy, it's becoming imperative for the credibility of organizations such as the World Bank to reflect these new realities, especially if traditional powers desire a more coherent system. Leadership is a place to start.
Here's part of what I wrote:
At the cusp of the international financial crisis, the G20 called for an "open, merit-based and transparent" presidential selection process. Like the shift from the G8 to the G20, economic power has shifted meaningfully towards emerging economies. As emerging donors become more important, the United States has become less of a sure thing in the multilateral realm. Last year's debacles with the budget ceiling and the recent withdrawal of funding from UNESCO (albeit on foreign policy grounds) as well as in aid initiatives for health and agriculture have cast a shadow on American global leadership. The euro zone's protracted problems are further proof that the G8's once unequivocal leadership in world economic governance is on shaky ground.

The entire financial and monetary system is looking to reserve-rich sovereign backers, like China, Brazil, Russia, and the Arab Gulf states. However, these countries are hesitating to throw their capital into these institutions given how little power and clout they are given inside the institution's decision making bodies. An institution that was more inclusive of views outside the G8 could do well to garner more emerging donor support. A move on leadership, even as a credible contest if not a developing country appointment, would do well to instill confidence that these institutions are not just US-EU instruments.

As the banker for the world's poor, it is fitting that the World Bank would be a place where the world's poor would have the loudest voice. After all, the World Bank's mandate is development and poverty reduction. Its only clients are developing countries and much of its revenue comes from interest on loans made to these countries.

Last spring, support quickly gathered around Christine Lagarde to succeed the embattled Dominique Strauss-Kahn for IMF Managing Director. The IMF had adopted the same "open, merit-based selection process" rules, but they were set aside in light of the challenging expediting circumstances. One of the arguments brought forward then was that there was no obvious developing country candidate that other countries and their voting power could rally behind in time. This time it is imperative that developing country candidates are credibly put forward early in a truly open, merit-based presidential selection process if the Bretton Woods institutions hope to have a chance to remain credible multilateral institutions…

There is a great deal of talent in the developing world that would be well suited and well qualified for consideration. Many potential developing country candidates have held senior ministerial posts in their own countries as well as senior roles within the World Bank Group and other multilateral institutions. They include: Nigeria's Ngozi Okonjo-Iweala, China's Justin Yifu Lin, and Mexico's Ernesto Zedillo. There are many more developing country candidates that can and should be considered.

The US can show real leadership by passing the torch to one of these fine candidates. Failure to do so will lead to continued disengagement of emerging market economies from international financial institutions. The consequence of this will be catastrophic if global imbalances continue with cash strapped countries holding on to nothing more than their privileged seats at the helm.