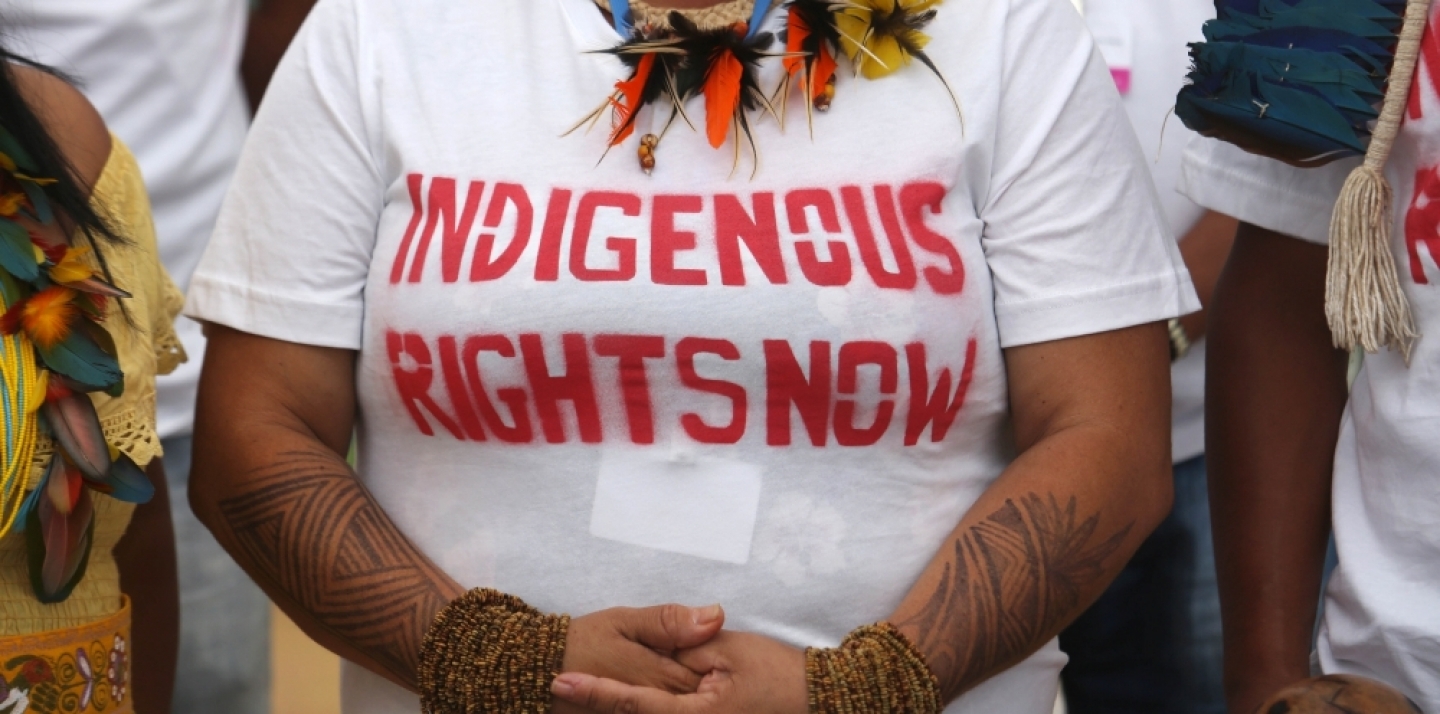 With smudging and prayer led by a representative of the Mississaugas of the New Credit First Nation, a gathering of passionate leaders and experts from academia, national, subnational and indigenous governments, private and nongovernmental sectors began a marathon one-day discussion of how to ensure human rights are taken into account in addressing climate change.
Participants at last week's meeting, organized by the International Law Research Program of the Centre for International Governance Innovation, considered the implications for Canada of the December 2015 Paris Agreement on Climate Change. Among the many topics discussed was the effect of climate change on indigenous communities.  
The UN Human Rights Council has recognized that "the worst effects of climate change are felt by those who are already vulnerable because of factors such as geography, poverty, gender, age, indigenous or minority status, national or social origin, birth or other status and disability." The effect of climate change on Canada's northern indigenous communities and their environment has been devastating, interrupting access to food sources, diminishing winter road access, flooding villages and igniting forest fires, and negating their traditional knowledge of how to live sustainably on the land.
Inuk Siila Watt-Cloutier has written compellingly about The Right to be Cold, in her autobiographical account of taking international action on behalf of the Inuit to stop climate change and proliferation of persistent organic pollutants. In 2013 the Arctic Athabaskan Council, on behalf of all the Arctic Athabaskan Peoples of Canada and United States, filed a petition with the Inter American Commission on Human Rights seeking relief from rights violations by Canadian black carbon emissions, which cause rapid Arctic warming and melting.
Roundtable participants agreed that a climate change strategy can only be successful if it includes human rights considerations at every level of decision making, and formally recognizes and includes perspectives, contributions and leadership from Canada's indigenous peoples. There was discussion about the concept of free and informed prior consent articulated in the UN Declaration on the Rights of Indigenous Peoples, with participants adding nuances to this language to suggest that what is needed in the context of addressing climate change is full engagement and consensus of affected indigenous peoples, not just pro forma consultation on the one hand or even veto power on the other.
There were several participants who suggested that the approaches to government policy making and the language of law need to evolve in order to reflect leadership and participation of indigenous peoples in addressing climate change. In this regard it is noteworthy that just days later, during the GLOBE 2016 Conference, Prime Minister Justin Trudeau described climate change as "the greatest collective challenge we face as a nation," promising that "leaders, from coast to coast to coast … will work collaboratively with First Nations, Inuit, and Métis across the country to ensure a more sustainable and prosperous future…."
To avoid unintended adverse consequences, decision makers — whether national or subnational governments or corporations — must engage meaningfully with civil society and indigenous communities, and provide opportunities for all stakeholders to take their share of responsibility for climate action.  Roundtable participants discussed the need for further research that would lead to a guidebook on human rights and climate change for use by Canadian decision makers. They also discussed the importance of holding a public forum on this topic and broadening public discourse so that there is greater understanding of the impacts of climate change on the most vulnerable persons, including indigenous populations and future generations. 
The effect of climate change on Canada's northern indigenous communities and their environment has been devastating, interrupting access to food sources, diminishing winter road access, flooding villages and igniting forest fires, and negating their tradi