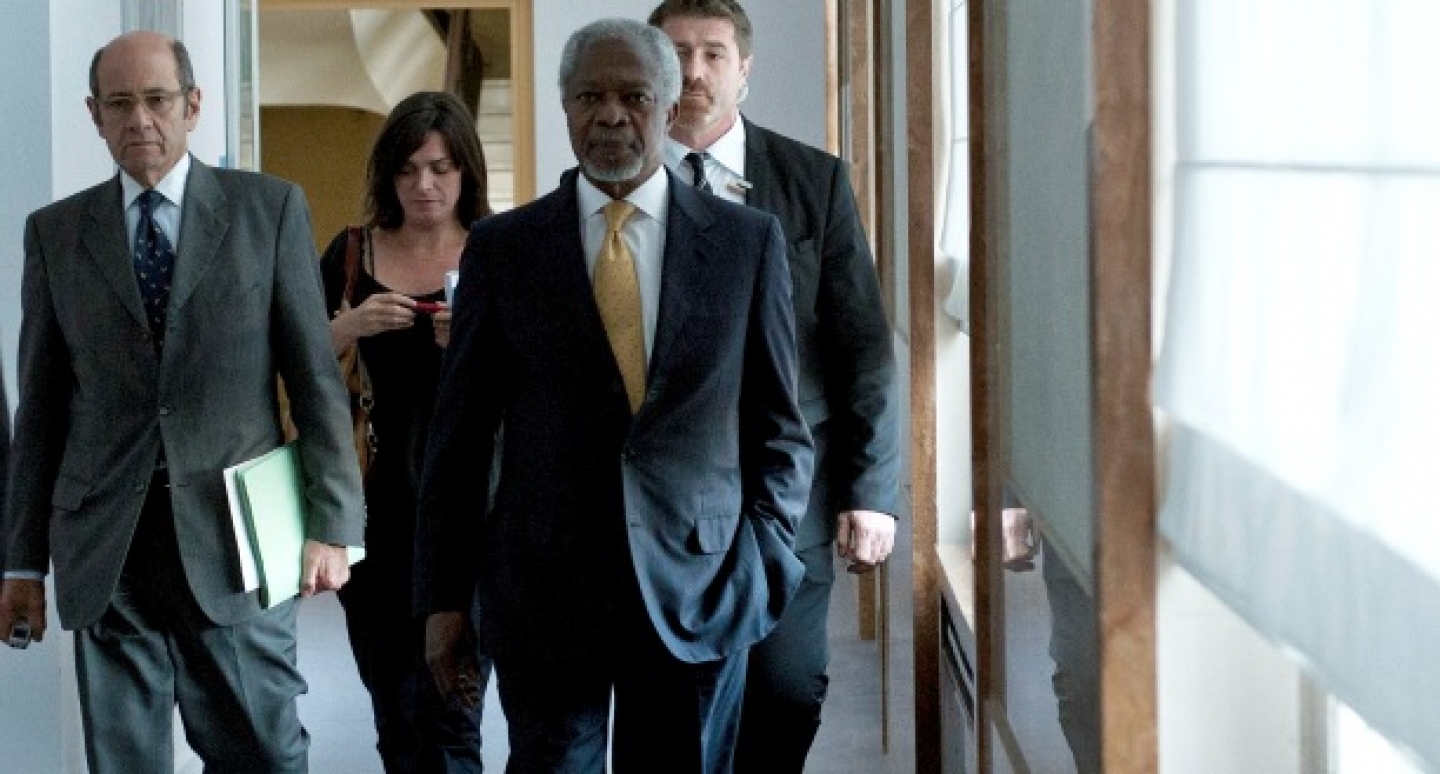 The UN Security Council resolution that supported the Annan plan for finding a compromise in Syria is set to expire at the end of this week. On Tuesday, Annan visited Putin in Russia and Ban Ki-moon in Beijing to try and find an international political compromise. At the same time, Western allies are putting together a draft Security Council resolution for Wednesday, which will call for a renewal of the Annan mission for 45 days. And if the Syrian regime fails to comply, Chapter 7 rules of sanctions and possible foreign intervention will apply. The Russians' will also come forward with their own competing resolution that will seek to renew the Annan plan for 90 days without any reference to Chapter 7. Russia, in the words of Sergi Lavrov, has called the Western resolution tantamount to "blackmail" by using the renewal of the Annan plan as a "bargaining chip."
Whatever happens in New York on Wednesday will be futile and out of touch with reality in Syria.
Simply put, diplomacy has failed and is six months too late. The continued impasse of the international community has failed the Syrian people. After 17,000 dead, approximately 200,000 refugees, potentially 50,000 political prisoners, and thousands of desperate Syrians needing basic humanitarian aid, the Free Syrian Army has declared on Monday that they will fight the regime head on and take this revolution to Damascus.  The fight for Syria has moved from Homs, Hama, Dier al-Zour and is now in the capital. Where Damascus had been quiet for most of this uprising, it is now the sight of Syrian tanks, helicopters, snipers and army roadblocks.  While no one could suggest that the end is in sight, the reality is that this revolution is hitting Assad's seat of political power and its closing stages will be decided on the streets of Damascus, not at the UN in New York.
The continued impasse of the international community has failed the Syrian people.