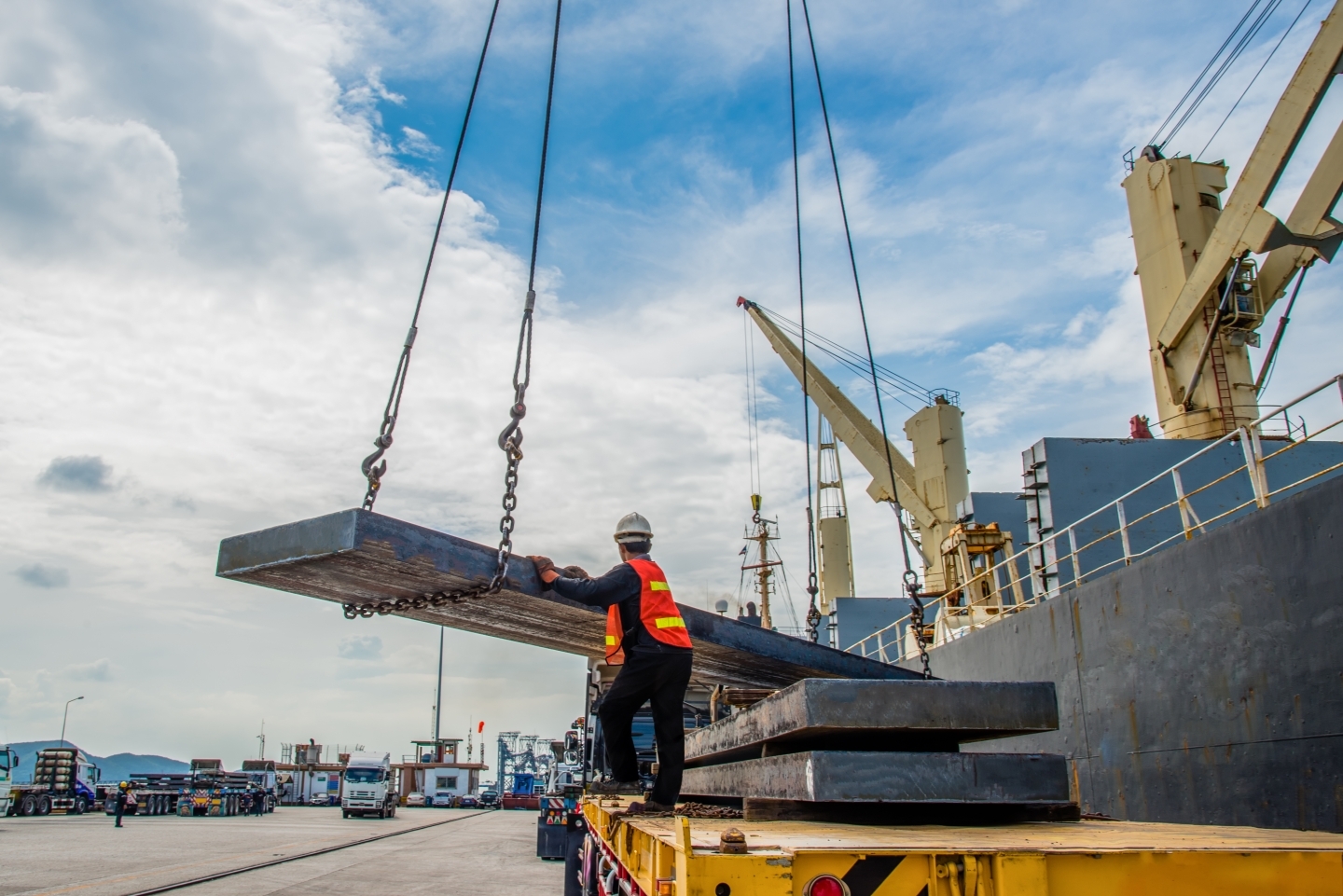 The first job of the president of the United States is to ensure that the American people feel safe and secure. That springs not only from a well-trained military, but also from a diverse and technologically advanced economy. Donald Trump has acknowledged the relationship between the two in his National Security Strategy, in which he promised that "my Administration would put the safety, interests, and well-being of our citizens first." And in his 2018 trade policy agenda, he said that the US would protect American prosperity by maintaining economic prosperity at home, fostering "free, fair, and reciprocal trade relations," and defending the US and its allies from "economic aggression."
But the Trump administration has undermined American security with its aggressive economic policies — and his approach to economic management is making many Americans feel less secure, pitting future security against appeals to current Trump voters.
In early 2017, Trump asked the Commerce Department to examine how trade affects two sectors of the American economy which have been in decline for some 50 years: steel and aluminum. These sectors have been hurt by a wide range of factors, and foreign competition is one of them — but the main reason the industry is suffering is oversupply and under-demand.
Consumers today rely on other products such as high-tech plastics in lieu of steel. Instead of addressing this problem through negotiations or compensatory domestic policies, the Trump Administration is using an off-budget strategy: tariffs, including the recent 25 percent tariff on Canadian steel and 10 percent tariff on aluminum. But tariffs can't address the root problem of steel-industry oversupply. Trump acted in the face of widespread opposition from Republicans on Capitol Hill, much of the business community, many economists, key trade partners, and his Secretary of Defense. In so doing, he signalled that he has little understanding of the direct and indirect effects of protectionism on the economy, international relations and trust.
Over time, this approach will not only increase costs to steel-consuming sectors but will also increase costs for finished goods such as cars. If US cars become more expensive, than US auto producers may become less competitive. Moreover, the oversupply problem will only be exacerbated, given that cars are another sector in which the world has significant oversupply and under-demand thanks in part to new services such as Uber. Finally, several nations have already announced that they may retaliate against other important sectors of the US economy. Hence, Trump's approach to trade policy will affect economic outcomes for an even greater number of workers in many sectors, making them feel less, rather than more, secure.
Trump administration officials downplay or misunderstand how this strategy may affect the economy. Thanks to the recent tax bill, the US will have to borrow ever larger sums at rising interest rates to finance our budget deficit.  Meanwhile, staff at the Federal Reserve are concerned about inflation and the economy overheating. Hence, policymakers are tightening monetary policy. But in the wake of higher interest rates and trade actions that seem to be undermining the rule of law in trade, foreign investors are less likely to buy Treasury bills. This in turn could lead to a diminished willingness and ability to invest in America.
Trump's macro-economic management of the US economy also undermines economic security. While the Trump administration asserts that tax cuts are good for average Americans, without sufficient revenue the US government will have to cut spending, whether for it's for infrastructure, research and development, or benefits such as tuition-fee assistance.
Yes, Trump is happy to tout America's rising employment and consumer confidence numbers under his administration. But in reality, wages are rising slowly, and individuals are receiving small bonuses rather than pay increases. Trump has done little to pressure employers to invest in rising wages, benefits or further skilling. Taken in sum, these statistics signal more people are feeling more optimistic — but they do not show that Americans are feeling more secure.
For individuals to feel secure, they need job stability, sufficient income, and in the case of the US, access to benefits such as health care, benefits and training. And for long-term security, Americans need education and infrastructure to develop their skills for a modern and evolving economy. But the Trump administration, and many Republicans in Congress, want to cut these types of assistance. If they succeed, ever more Americans will feel even less secure. Tariffs do nothing to help this — and, by protecting industries in decline instead of focusing on industries of the future, risk only jeopardizing, rather than protecting, America's security.
This article originally appeared in Maclean's.