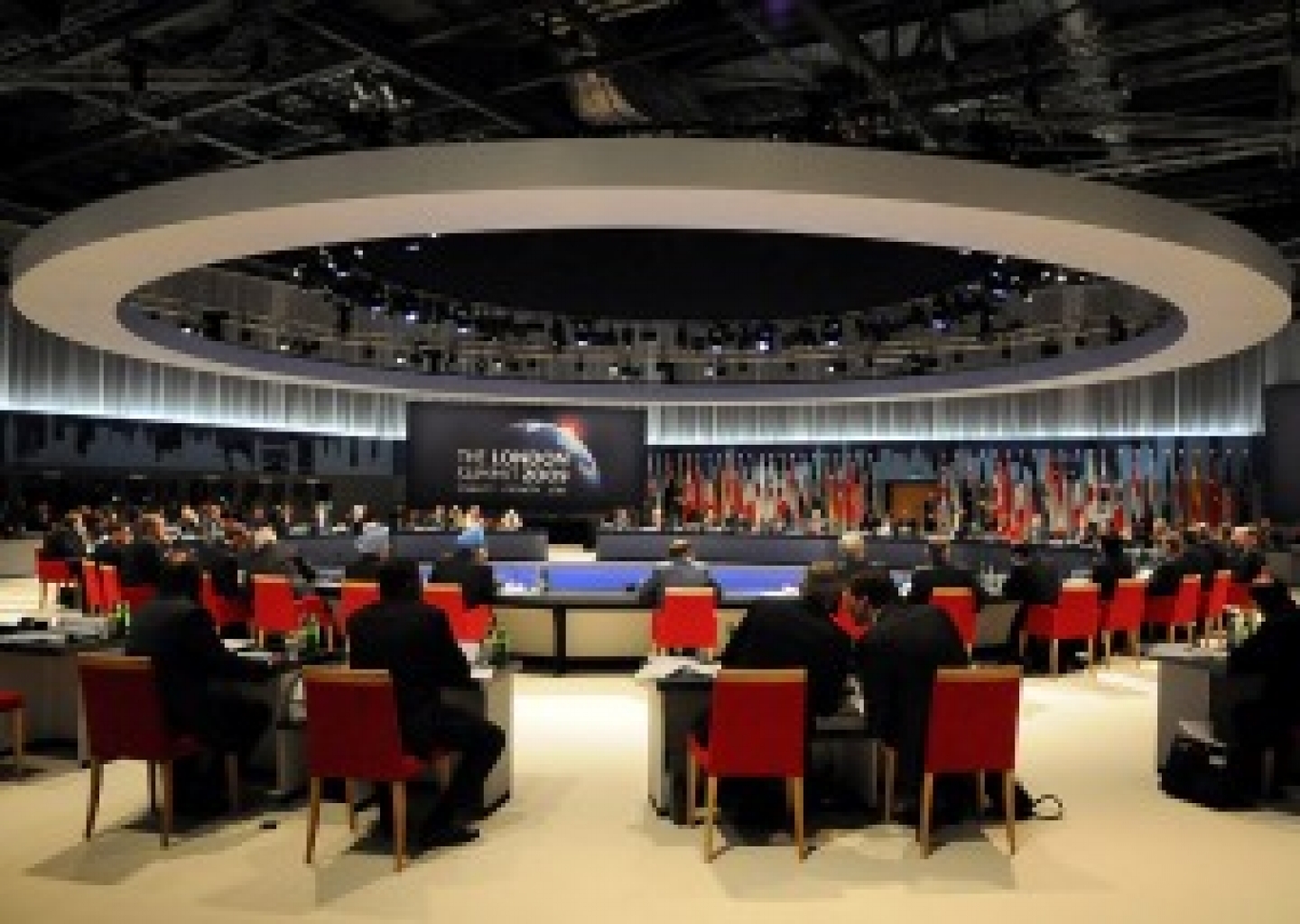 Only 15 years ago in Halifax, summit leaders walked down the streets and shook hands with the public. And the public cheered. I was present as prime minister Jean Chrétien's "Sherpa." It was fascinating to watch the relationship between "Bill" and "Boris," as they called each other, and as they came together at the end of the Cold War. After the meeting Chrétien and Clinton had a game of golf.
I witnessed how good personal relationships at the level of leaders made a difference. Relationships help solve problems by building understanding and trust. Security was there in Halifax but very much in the background; it cost $25 million.
What has happened to explain how three days of summits 15 years later can cost $1 billion, not to mention major disruption over many days to downtown Toronto? Can this somehow be blamed on Osama bin Laden? He did, after all, say the world would never be the same after the attack on the World Trade Center. Does this mean that summits should be scrapped as relics of a calmer time? And do summits really accomplish much anyway?
In my view, it would be a big mistake to throw the baby out with the bath water. We need summits that bring together leaders of key countries around the world. We know the world is becoming increasingly interdependent. We do not have a "global government"; indeed, international institutions have been slow to adapt to this increased interdependence. This is largely because leaders are very cautious about ceding sovereignty, as Prime Minister Stephen Harper has correctly pointed out.
Think about summits as a kind of global steering committee -- note I did not say "executive committee." A major benefit of summits is the consultative processes beforehand -- lubricating the negotiation process for issues -- with the guillotine effect of the actual summit encouraging convergence. Leaders get together to try to reach agreement on big issues, such as how much more stimulus is required for our economies and how rapidly should ballooning deficits be reduced. And even if they cannot agree fully, they can come closer together. And if they cannot do that, at least they can understand each other better.
But that doesn't mean that the experience of the Hunts-ville/Toronto summits needs to be repeated.
First, there is no need to maintain the G8 at the leaders' level. It has outlived its usefulness. We don't need the G20 and the G8. Child and maternal health are important, but don't require the impetus of summits. Summits are for breaking big global deadlocks. To break such deadlocks it is obvious that China, India and other major emerging countries need to be at the table. It is time to move to a single meeting in the G20 format. Having an inner group meet first (the G8), then having a G20 immediately after sends the wrong message to those excluded from the smaller meeting.
Second, the way to manage outreach to those not included is not to invite them for a couple of hours and then send them on their way. Such an approach underlines the distinction between those who count and those who don't. There are other ways of dealing with outreach which can be devised by the country chairing the summit.
Third, at the risk of a statement of the obvious, these meetings should never again be held in a major city. They should be entirely in places like Huntsville where adequate security can be provided while minimizing the number of people whose lives will be disrupted. Of course, accommodation is limited, and people would have to be housed nearby. But they can also be brought in by bus and by helicopter -- both relatively easy to secure.
Certainly the threat of a terrorist attack has increased and there are more demonstrators, but the conclusion to be drawn should not be that summits need to be abolished.
The Canadian twin summits suggest strongly that we need to get back to one of the originals strengths of the summit model. They were opportunities for leaders to meet for frank, informal discussions without a galaxy of officials, and minus the usual ceremonial and detailed communiqués.
Issue complexity, interconnectedness and global impact are not going to go away as characteristics of the main problems facing the international community. The current economic and financial focus is already leading to other issues on -- or nearly on -- the agenda such as development, energy and climate change. One of the most useful thing leaders can do coming out of summits is to try to explain how all of these pressing issues facing us fit together.
While it will require a "back to basics" approach, summits of the G20 are more needed than ever.
Gordon Smith is former deputy minister of foreign affairs and is now director of the Centre for Global Studies at the University of Victoria and a distinguished fellow at The Centre for International Governance Innovation.
(Photo credit: Flickr photo/Downing Street)