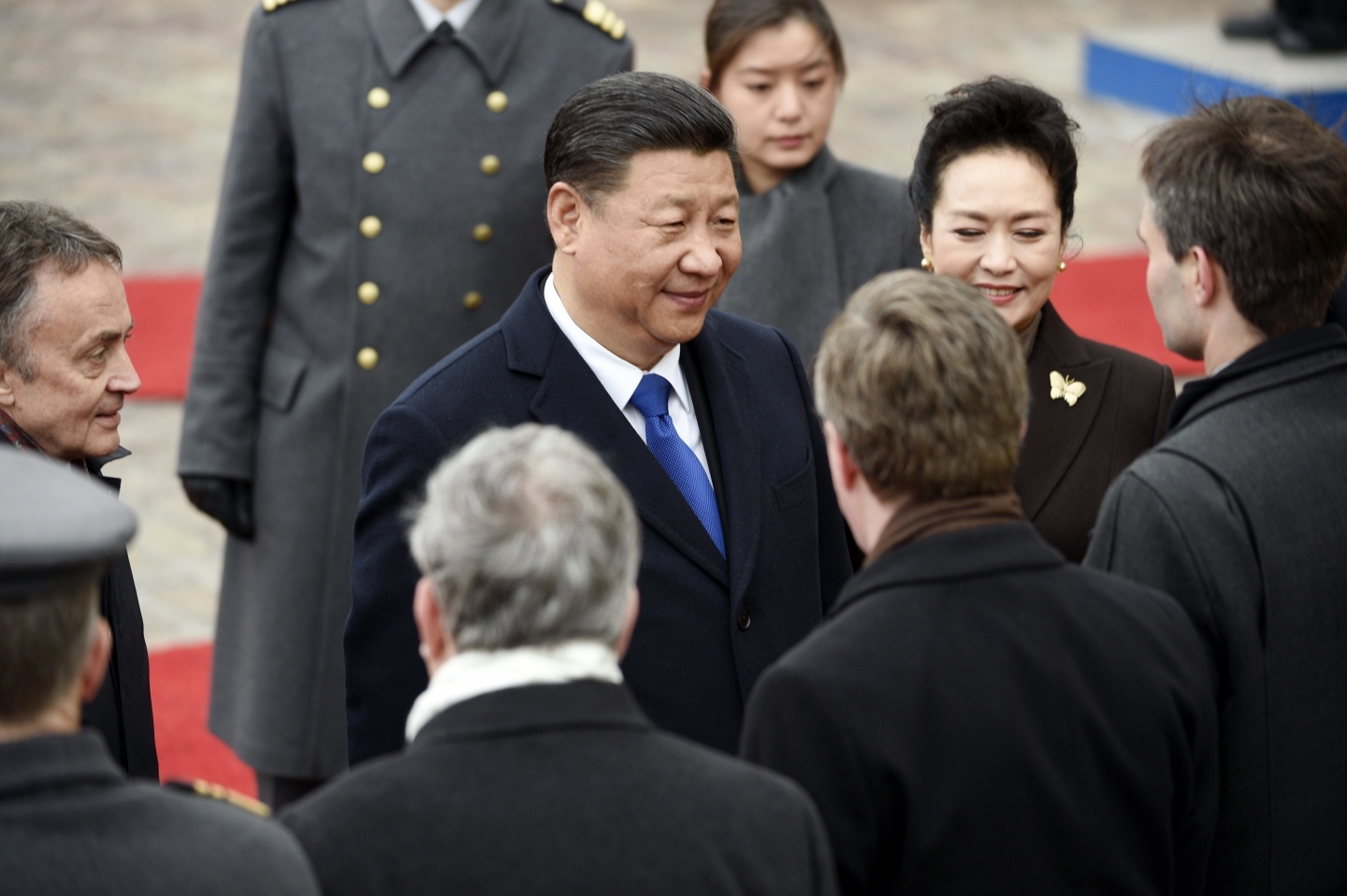 President Xi Jinping has brought significant institutional changes to policy-making processes in China since he came to power in 2013. Since the 1980s, the Politburo and its standing committee (the PBSC) were the peak decision-making bodies under China's party-state dual-governance structure. The State Council was the highest administrative agency managing economic and other affairs on a daily basis, while a few leading groups coordinated between the party and the state on financial, economic and foreign affairs. But since 2013, Xi has notably strengthened the role of leading groups at the expense of both the PBSC and the State Council.
By establishing, reshaping and upgrading leading groups in key sectors to the status of commissions, Xi has amassed a concentration of power unseen since Mao. He currently supervises nine newly-established or revised leading groups, committees and commissions, which accordingly cover nine of the most important governance sectors: nationwide reform, financial and economic affairs, state security, foreign affairs, Taiwan, Province of China affairs, the military, cybersecurity, legislative issues, and auditing.
These commissions are under the direct control of Xi, which puts the State Council and the PBSC on the back burner. The leadership of party central commissions in determining national political and economic agendas stands as the most distinct feature of Xi's governance.
Among these commissions, the establishment of the Central Leading Group for Comprehensively Deepening Reform in 2013 was a game changer. Xi upgraded the group in March 2018 to the Central Comprehensively Deepening Reform Commission (CCDRC), along with three other commissions in the areas of finance and the economy, foreign affairs and cyberspace affairs. By August 2018, he had established another two commissions on legislative issues and auditing. Equipped with permanent staff and offices, these commissions are developing into institutionalised agencies that are taking control of policy making in their respective areas.
The extremely high-level members of these commissions signal their great leverage over policy making. For example, the CCDRC is composed of Xi as the director and three other members of the PBSC as the deputy directors. The commission also includes three vice-premiers and 10 ministers from the State Council, as well as senior leaders in the Party's central departments, the military, people's congress and judiciary system. When it comes to the promotion of nation-wide reform, the senior status of personnel in the CCDRC and the frequency of its meetings demonstrate that it has taken over the decision making and governance roles previously played by the PBSC and the State Council. Other commissions, with similarly high-level membership, have also taken charge in their respective areas.
Governance by leading groups can be traced back to the 1950s when Mao established seven leading groups within the Party to regain control over a state bureaucratic system dominated by other senior leaders. Ruling through leading groups can be understood as a vertical management system (gui kou guan li) to enhance efficiency in the policy-making process. For example, the Central Leading Group for Financial and Economic Affairs is responsible for coordinating all issues in the financial and economic sector, while the Central Leading Group for Foreign Affairs oversees and coordinates foreign policy.
Instead of increasing transparency and public involvement, Xi has embraced the old path of ruling via the vertical management system and greatly strengthened central control over policy making when facing the remaining and most difficult issues in reform. Governing by leading groups and commissions reflects Xi's belief that top-level design can optimise and facilitate policy making between party organs and government agencies, while also tightening control over the policy-making process.
Meanwhile, Xi has turned to stricter party discipline and a national campaign of constant inspections and supervision by superiors to guarantee policy implementation. Policy implementation has remained the most difficult aspect of governance in China. Previous leaders such as Jiang Zemin and Zhu Rongji lamented the difficulty of enforcing policies through China's huge bureaucratic system. Likewise, Xi's ruling commissions lack the necessary administrative resources to implement policies, and continue to depend on an inefficient, multi-leveled state bureaucracy.
Policy implementation under Xi has not showed encouraging signs. In some priority areas such as deleveraging in the financial sector, policy execution was quite impressive in 2017. But in general, reforms to policy enforcement lagged. Intense pressure from Xi to improve policy implementation, combined with his persistent, unmerciful anti-corruption campaign, caused widespread soft resistance in the bureaucratic system. Huge risks of being reported, accused of wrongdoings or of corruption when promoting reform and implementing policy explain the extensive passivity and slow-moving practices of officials in China's huge bureaucracy.
Together with many problems that have accumulated for years at the grassroots level, China's unwieldy bureaucracy has substantially obstructed reforms to policy implementation. Until processes of policy enforcement are reinvigorated, Xi's model of ruling by commissions will continue to face great challenges.
This article originally appeared in East Asia Forum.