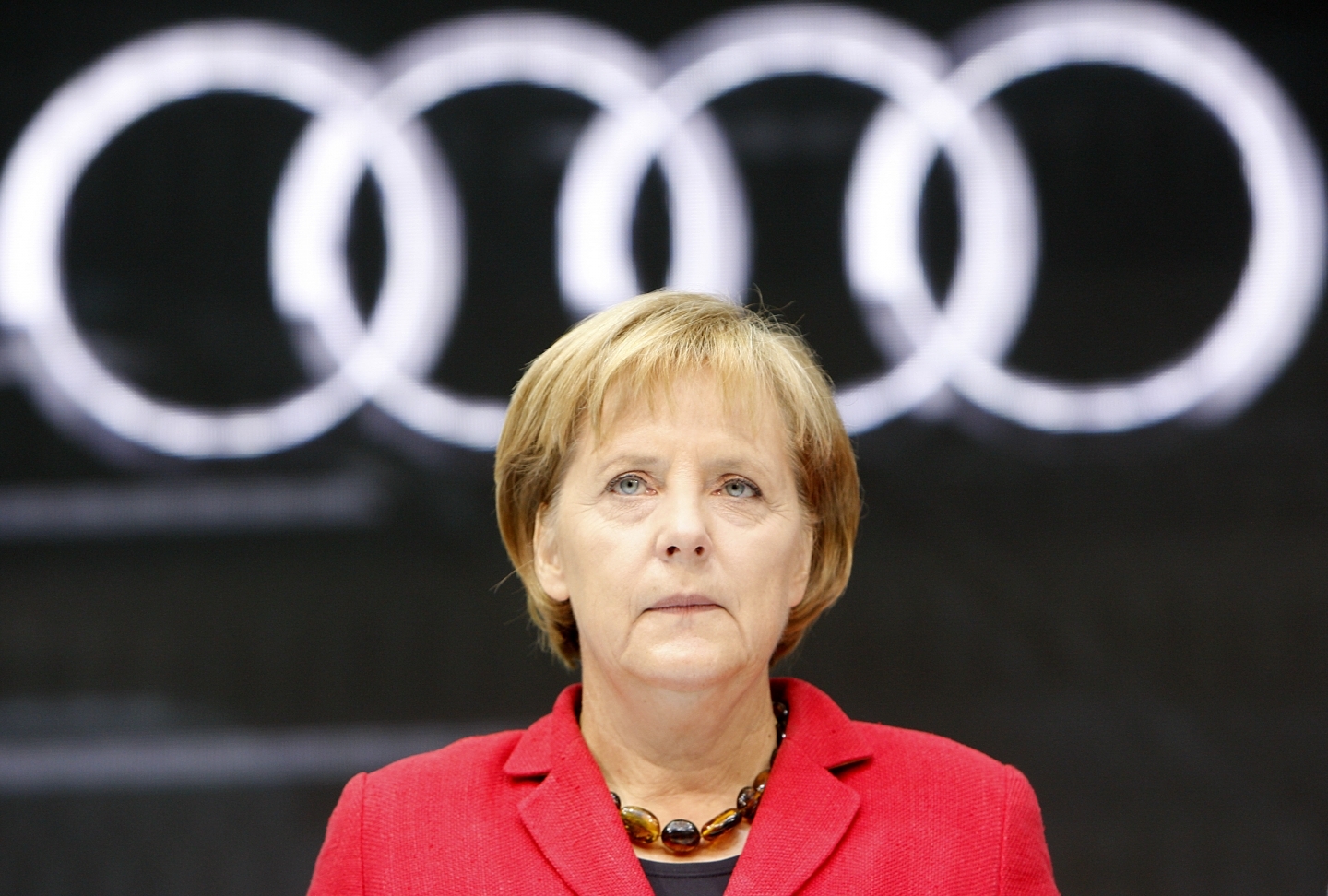 Speculation emerged in late January that the Trump administration was preparing to walk away from North American Free Trade Agreement (NAFTA) renegotiations. The situation cooled somewhat after US President Donald Trump said that he would leave the timeline "a little flexible" because of Mexico's upcoming election. However, the likelihood that the negotiations will fail are still high.
And it is not just the agreement's principal partners, Canada and Mexico, that are worried — European governments and corporations are bracing for the impact of a dismantled NAFTA too.
Looking beyond trade, Europe is a huge investor in the United States, and any NAFTA renegotiations could impact foreign investment allocations in North America. Former US Ambassador to Mexico and Assistant Secretary of State for Economic and Business Affairs Tony Wayne, a Wilson Center fellow, notes that the total value of European investment in the United States in 2015 was estimated at $8.4 trillion. In addition, nearly three-quarters of foreign direct investment to the United States came from Europe in 2015.
"This means that the [EU-North America] relationship is more important in its investment-related context than in the trade context," Wayne said. "It's a whole different way of looking at a relationship."
Germany is a key investment partner. Daniel Andrich, CEO of the office of the Representative of German Industry and Trade, suggested earlier this month at a Wilson Center event in Washington that the danger posed by the renegotiation of NAFTA is a less liberal outome that would be "absolutely problematic" for the German business community.
"My red list is pretty red, like a fire truck with its lights and flares on," Andrich said, referring to a so-called "red list" of NAFTA changes that the German business community is deeply worried about.
Andrich was referring to the prospects for German automakers if the Trump administration moves forward on its "less liberal" intent to raise the threshold for the portion of an automobile that must be manufactured in North America, known as rules of origin, from 62.5 percent to 85 percent, with 50 percent of the total required to come from the United States.
He pushed back on a Trump administration argument that tougher auto origin rules or other import restrictions would reduce the US trade deficit and help bring back US jobs, arguing that the focus should also be on US exports and their impact on American employment.
Andrich insisted that the NAFTA markets allow for the easy flow of components across borders, which makes it easier for German manufacturers to make automobiles, many of which will later be exported. Roughly half of German cars made in the United States are exported abroad. Much of the cross-border trade in North America among German automobile manufacturers is intra-firm, and some parts go back and forth across the border multiple times.
"NAFTA is an integrated platform for global export and I highly doubt you can build 100 percent of a car in only one country, at least at a market-competitive price," Andrich said.
"If you [the United States] withdraw from NAFTA or implement these kinds of rules of origin changes, would this bring back jobs to the US? Would companies move directly from Mexico back to the US or would they go elsewhere?"
BMW's plant in Spartanburg, South Carolina, manufactured 411,000 cars in 2016 and the auto giant is building a $1 billion car making facility in Mexico, with a focus on global exports. In addition, Daimler AG has 11 vehicle plants in the United States and four truck and bus plants in Mexico. The company produced over 300,000 vehicles in the United States in 2016.
Beyond big, well-known German automakers, Andrich noted that there are hundreds of other German companies operating in the NAFTA region. He points out that roughly 5,800 companies in Canada, the United States and Mexico benefit from German investment, amounting to roughly €314 billion altogether, with €290 billion of that into the United States.
European NAFTA concerns stretch beyond rules of origin and into the proposed sunset clause, which Washington wants to allow a review of the trade deal after five years, at which point the parties can decide to renew or terminate.
Opponents to a sunset provision argue that it creates a lack of certainty, which impacts investment decisions.
"We are curious to see how they [NAFTA negotiators] manage a five-year sunset or review clause," said Damien Levie, first counselor of trade and agriculture with the European Union delegation, in Washington. "When you negotiate a trade agreement, you don't want to have a contract that is renewable every five years."
Andrich concurred. "German businesses want to be invested in NAFTA and want to be invested in the US but they need predictability," he said.
Unintended consequences must also be considered by European businesses: how Canada and Mexico might respond to a US NAFTA withdrawal, new tariffs, a sunset clause or tougher US rules of origin rules.
"The prospect of withdrawal also raises the possibility of retaliation from aggrieved trade parties and that should be part of the discussion," said American University School of International Service professor Michelle Egan.
For now, expect European manufacturers and governments to continue to fret with the rest of us. Trump cited the Mexican election as the cause of NAFTA uncertainty. The election is in July — well past the February 26 start of the next round of talks.
And despite his cooling remarks, Trump's long list of contradicting comments speak to the concerns shared by North America and Europe alike: "If we don't make the right deal, I will terminate NAFTA, OK?"