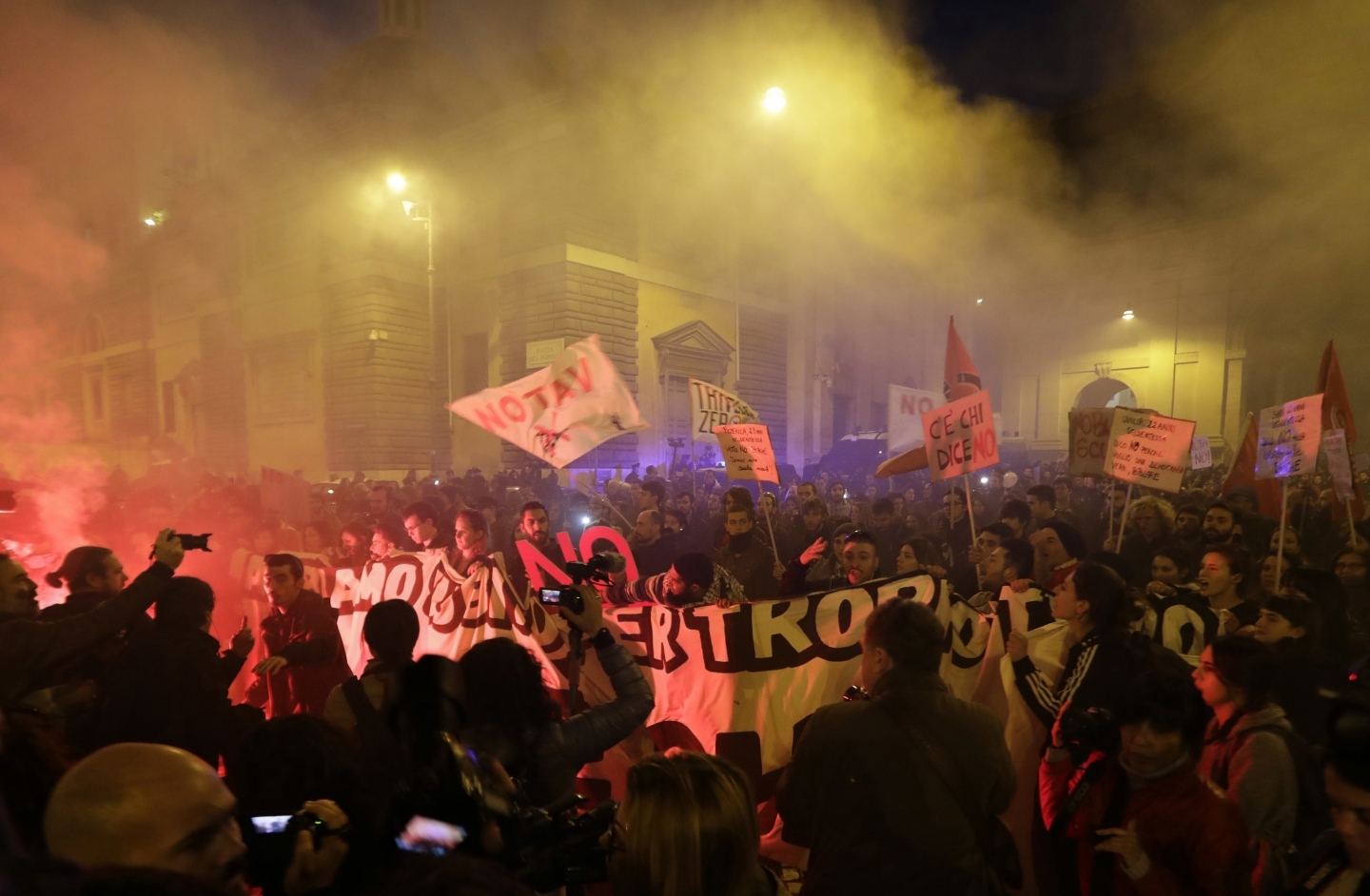 It may take some days for the dust to settle and clarity to emerge from the rubble of Prime Minister Matteo Renzi's crushing defeat in Italy's constitutional reform referendum. But while a deeply divided country waits to learn who will lead the next government and when elections might be called, Europe should not delude itself in thinking that the shockwaves will be contained within Italy's shores.
To portray Renzi as the latest establishment scalp taken by populist forces after Brexit and Donald Trump was always a gross over-simplification of very Italian complexities, and yet the resounding defeat of Renzi's reform program opens a new chapter in what is likely to be a prolonged period of political instability, with populist parties set to exploit rising anti-European sentiment.
Renzi made up his mind to resign as prime minister on Sunday night, within minutes of the polling stations closing. Exit polls and first results quickly confirmed his worst fears of a landslide, with nearly 60 percent of voters turning against his reform plan. Turnout was exceptionally high, close to 70 percent.
Shortly after midnight, Renzi appeared before the media to accept defeat, congratulate the "no" victors and announce that his "experience in government is over". He said he would submit his resignation to the head of state, Sergio Mattarella, later on Monday following a cabinet meeting. All very Anglo-Saxon, some commentators said, stunned by the pace of events and the sight of an Italian politician actually quitting the stage.
Defeat for Renzi was always on the cards, with possibly his biggest mistake declaring in advance that he would resign if he lost. The referendum, for many voters, turned into a plebiscite on his two years and eight months in office, his legitimacy always in question after his meteoric rise to power through a leadership battle within the centre-left Democratic Party (PD) rather than via the ballot box.
The wounds of that party power struggle never healed and the left of PD – including prominent former communists – lined up against Renzi over the referendum. Outside his own party Renzi was fighting the anti-establishment Five Star Movement of Beppe Grillo, the anti-euro and anti-immigration Northern League of Matteo Salvini, the rump centre-right still led by Silvio Berlusconi, left-wing trade unions and even establishment figures like former prime minister Mario Monti.
Beyond those strange bedfellows, Renzi was up against a conservative country that has long been resistant to change, with vested interests to defend against his plans to slash the powers of the senate and reduce its numbers by two-thirds, while also removing a layer of government – the provinces – and other "armchairs" of the elite. He was also facing a country that has lost faith in its politicians and is sinking under a colossal debt burden, with youth unemployment close to 40 percent.
In such circumstances, winning just over 40 percent of the vote could be considered quite an achievement for Renzi, and if repeated at general elections could hand him a governable majority in a politically splintered country. Whether Renzi can mount a credible political comeback may first hinge on whether he can hang on as leader of the PD. His leftist rivals are intent on removing him, and for the now the PD is in danger of following Berlusconi's centre-right in its fragmentation.
Sandro Gozi, Italy's secretary for European affairs, says the "relaunching" of European unity after the shock Brexit vote had lost a key political actor with Renzi's departure. "It is clear that politically we are in a period of uncertainty. And it is clear that the coalition of 'no' is [a] coalition of resistance to political change. This is the big question on which we have to work in next days and months," Gozi told the BBC.
Reaction from Europe, however, has been to play down the consequences of Renzi's loss. Pierre Moscovici, European Commissioner for Economic and Financial Affairs, said he had "full confidence in Italian authorities to manage this situation" while, Michel Sapin, France's finance minister, sought to calm fears over the Italian "domino" by stating bluntly: "The referendum wasn't about Europe."
That is true, but the masks will surely come off when Italy lurches from nearly six months of referendum campaigning to more months of what will be a brutal election battle, with reforms to the economy, education and judiciary all put on hold even longer.
Italy's historic role at the heart of Europe, since its post-war inception, can no longer be taken for granted. Both the Five Star Movement, which was the subject of an intriguing analysis by Buzzfeed, and the Northern League share similar anti-immigration platforms and would call a referendum on maintaining membership of the euro. Berlusconi, a European at heart, harbours deep resentment against what he saw as a Brussels-driven conspiracy to oust him from office in 2011 to make way for Monti the technocrat. The mood of the country is one of despair, but also of anger at Europe's failure to stand by Rome in dealing with a migrant crisis that was treated as an Italian problem, as tens of thousands made the crossing from north Africa, many now seen sleeping in the streets of its cities.
Salvini, resurgent leader of the Lega Nord (Northern League), set the tone within minutes of exit polls predicting doom for Renzi. "Viva Trump, viva Putin, viva la Le Pen e viva la Lega!" he tweeted.
Marine Le Pen, leader of France's National Front and presidential candidate, responded in kind, congratulating Savini and praising the Italian voters who had "disowned the EU and Renzi".
Commentators in the Italian media also warned that the country's crisis, which is sure to lead to renewed pressure on the EU to do more on investment and job-creation, will complicate Angela Merkel's campaign for re-election in Germany if she comes under pressure to help bail out a floundering Italy.
Just when Italy will go to the polls is not yet clear however. The current legislative term expires in early 2018 but the populist parties and the centre-right are clamouring for elections. This will take time however. First Italy has to fix its electoral system which was changed by Renzi's government for the lower house, but not the senate. The law for the lower house, which may soon be deemed unconstitutional, guarantees a majority of seats for the winning party or coalition.
The suspicion now within the Five Star Movement is that this law will be tinkered with to prevent it from forming a government should it win the next elections. Paradoxically, the failure of Renzi's referendum also means the checks and balances of a system based on perfect bicameralism – identical powers of lower house and senate – make it less likely that the Five Star Movement would be able to govern alone.
The electoral law aside, the head of state also needs a government to pass the 2017 budget before the end of the year, a process that also goes through vetting by Brussels.
On Monday evening, Renzi formally submitted his resignation to the head of state, who asked him to remain until the 2017 budget passes through parliament, a process that could take some days. Then what, there is no certainty, though there are a number of scenarios, as well as pressing agenda items awaiting Renzi's successor. 
Regardless of who takes over, Italy should continue with Renzi's economic and political policies, commented Germany's hardline finance minister, Wolfgang Schäuble. Given the scale of the vote against Renzi and the populist storm that is brewing, Germany and Europe should be ready for disappointment.
Guy Dinmore was the Rome correspondent for the Financial Times from 2007 - 2014
​​​
"Viva Trump, viva Putin, viva la Le Pen e viva la Lega!" - Northern League's Matteo Salvini