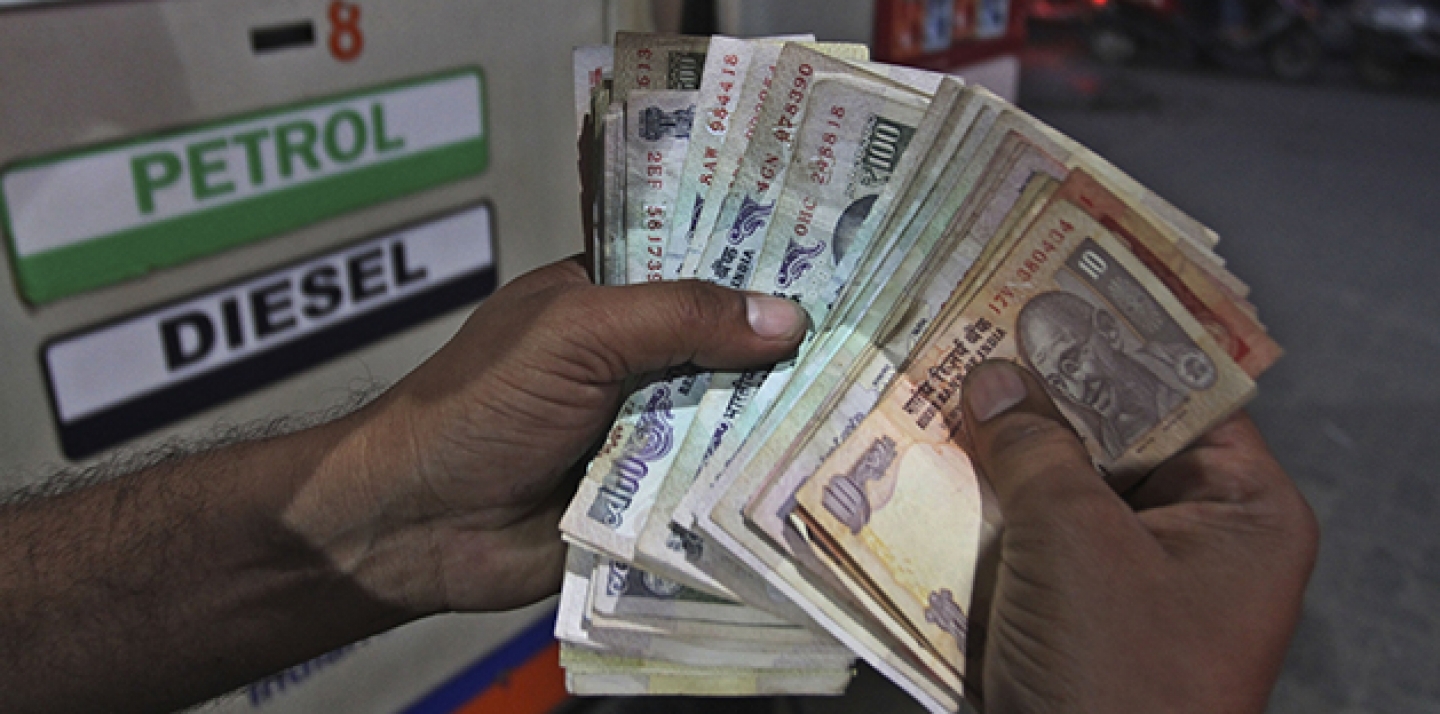 Of all the bad economic policy out there, fossil-fuel subsidies are perhaps the most perverse. They mess with markets and blow government budgets. Artificially low prices discourage investment and encourage the creation of more greenhouse gasses. And energy subsidies tend not to help the poor very much; you need a car to drive or a house to heat to benefit from this particular approach to poverty reduction. 
But the masses like them, which is why they persist. The G20 made a show of tackling energy subsidies at the Pittsburgh Summit in 2009. Leaders said they would, "rationalize over the medium term inefficient fossil fuel subsidies while providing targeted support for the poorest." By way of justification, they added that, "inefficient fossil fuel subsidies encourage wasteful consumption, reduce our energy security, impede investment in clean energy sources and undermine efforts to deal with the threat of climate change."
Little happened. Energy and finance ministers were instructed to report back with a strategy in time for the Toronto Summit in June 2010. They did so. The World Bank and other international organizations wrote a report on the issue. Interest quickly faded. By 2012, little, if anything, had been done. The University of Toronto's G20 Research Group in 2013 said progress was mixed. This year in Brisbane, the G20 for the fifth year in a row reaffirmed its commitment to phasing out wasteful fuel subsidies. Gone, however, was the rote call for ministers to report on progress. The urgency of Pittsburgh was gone, replaced by worries about a sluggish global economy. In times like these, no society of politicians is going to commit itself to making fuel prices more expensive.
Yet what if politicians started removing subsidies and voters failed to notice?
In October, Indian Prime Minister Narendra Modi ended price controls on diesel, the fuel that powers the tractors, trucks and generators of India's politically powerful farmers. The decision got its share of news coverage. But Upendra Joshi, a Mumbai-based lawyer who works on deals in the energy space, told me recently that he doesn't think Modi's new diesel policy got the attention it deserved. "The timing was nothing short of brilliant," said Joshi, a partner at Khaitan & Co., which has been in business since 1911 and is one of India's most distinguished firms.
When Modi said diesel prices would be set by the market rather than by the government, his Bharatiya Janata Party just had won some state elections. More importantly, he had wind at his back: oil prices had fallen some 20 per cent since the start of the year. And whether by luck or by design, prices have continued to fall, meaning no voter has anything about which to complain. At the end of August, diesel was (Rs) 67.26 per litre. The price now is just a little more than (Rs) 60.
Leaders in emerging markets often talk about doing something about fuel subsidies before losing their nerves. Joshi gives Modi full marks for taking the gamble, even if it was a calculated one. And with crude prices likely to stay low for a considerable period, Joshi reckons Modi's new diesel reform will stick: so much time will have passed before people pay higher prices that any political counter will lack all credibility.
The lawyer is onto something. The unexpected plunge in oil prices has presented a group of countries with an opportunity to do something that never seemed possible when crude was trading closer to $100 per barrel. Indonesia's new leader appears set to follow his Indian counterpart. The G20, the World Bank and others should urge loudly that others to do the same.
And of course, when the G20, the World Bank and others urge emerging markets to scrap their fuel subsidies, they also should embarrass producers who continue to give rich tax breaks to oil companies. Unfortunately, weaker crude prices will only strengthen the resolve of those companies and their lobbyists to keep their subsidies in place.
But one thing at a time.