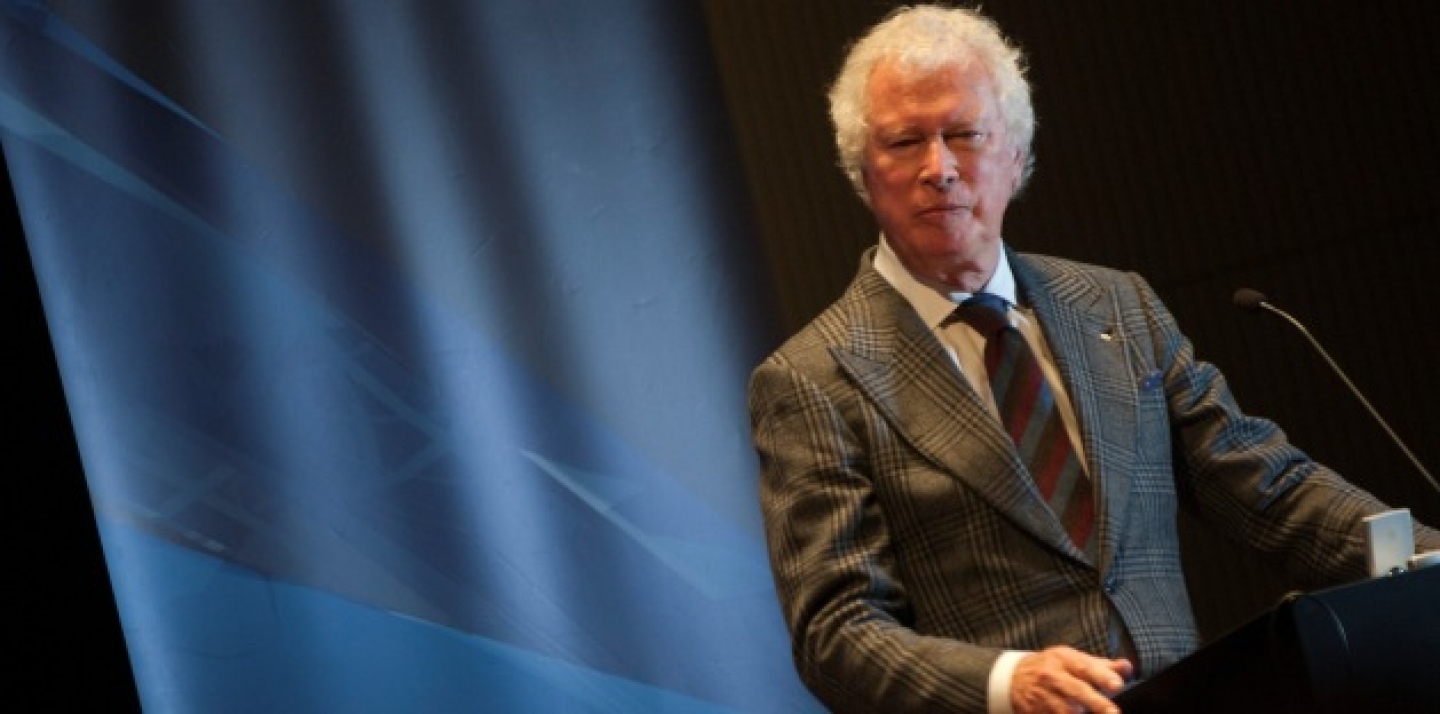 This film is "based on true events."
Those four words during a trailer tend to pique significant interest among movie-goers — especially those with appetite for political or military thrillers. With or without dramatization (usually the latter), films of the sort are often contenders for Hollywood's highest honour — A Beautiful Mind, Black Hawk Down, Hurt Locker are just a few examples. Ben Affleck's Academy Award-winning 2012 film Argo is no exception.
Film screenwriters, producers and directors approach their work with unique perspectives that usually offer some form of new insight on previously unknown or forgotten events.  But to what extent does their product actually distort (in a negative way) an audiences' perception of history? To what degree do such stories take away from the real life actors that are portrayed by high-earning celebrities? Why do directors and producers omit critical aspects of a story at the expense of a fuller picture?
Ken Taylor, Canada's former ambassador to Iran, recently and I think accurately noted that, "Hollywood is about entertainment. [It] is not interested in history."
Taylor, who risked his life in 1979 to save six Americans in what is known as the Canadian Caper, gave a CIGI Signature Lecture in September entitled, "The Real Story of the Iran Hostage Crisis." Speaking to a packed auditorium at the CIGI Campus, he discussed Argo and its shortcomings with regard to Canada's role in the operation. "Some Canadians are quite agitated," Taylor told Affleck when the film first came out. His lecture detailed inaccuracies by pointing out fictional characters and events created for dramatic effect, and glaring omissions such as the absence of Ottawa's decisive support and procurement of important documentation used for the escape. Others critics have also expressed concern with Affleck's work, including the CBC's Jian Ghomeshi who criticized the director's narrow portrayal of the Iranian people — a criticism of the film that Taylor also addressed during his talk. "The intent of Ben Affleck is not to really relate what happened," Taylor said. "The intent is the US box office, which is legitimate."
Despite these limitations, Taylor explained how Argo plays an important role for American audiences. It underlined the dangerous work that the country's diplomatic corps encounters, as US embassies are the symbol where people express their displeasure. Of course, this unfortunate truth was proven on September 11, 2012, when Ambassador Christopher Stevens and colleagues were killed in Benghazi.
Taylor discussed the new documentary "Our Man in Tehran," which premiered at the 2013 Toronto International Film Festival. By using first-hand interviews and exploring the Shah of Iran's relationship with his people and the United States, the film sets the whole story in context, rendering the six saved Americans a footnote in history compared to the larger picture of Iran-US relations. Taylor drew his lecture to a close with an expression of hope for dialogue between the two countries. With a new Iranian president in power, his hopes were partly answered last week when nearly 34 years of silence were broken during a brief phone call between Presidents Obama and Rouhani.
HAVE YOUR SAY: If you attended this lecture, caught the webcast or watched the archived video, we would love to hear your thoughts on Ken Taylor's presentation. Start a dialogue by adding your comments below.