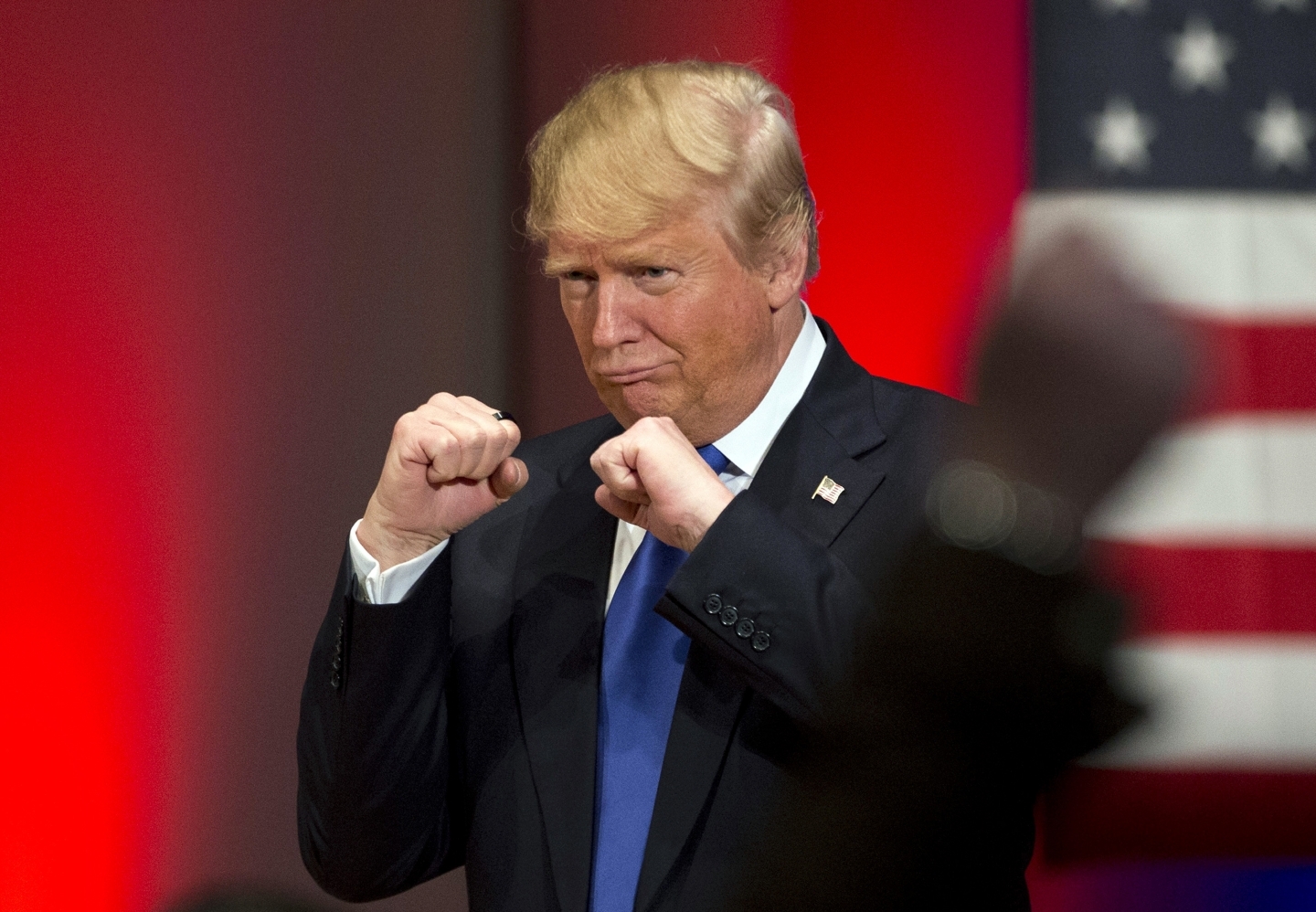 Just when you thought that events in Washington could not get any more chaotic, along came the Fire and Fury pot-boiler by Michael Wolff that provided easy grist for even more apoplectic prophecies.
Some suggest the book only confirms what many in Washington say in private; that there really is little new and several errors in the rambling account of White House dysfunction. Still others proclaim that there is more to the Trump presidency than tales of infighting and the persistent drumbeat of tweets, many of which are clearly un-presidential in manner and do little good for America's image.
There are even suggestions – more hope perhaps than conviction – that the more sober minds in the administration and in Congress are tuning out the tweets and focusing on getting things done. But the pre-Christmas celebration of success on tax reform ended abruptly.
Perhaps what is most difficult to discern is the direction US foreign policy is headed; it gets more confusing by the day.
The President rants almost daily about the "terrible" Iran deal while Secretary of State Rex Tillerson dutifully assures skittish allies that the U.S. remains committed.
Bellicose barbs by the President directed at North Korea's Kim Jong-un mingle with more nuanced calls for dialogue. Meanwhile, North Korea steals a march on the U.S. by extending an Olympic torch of its own to South Korea.
But when it comes to suspending military aid to Pakistan because of its failure to deal with terrorists, the administration and many in Congress are singing from the same song sheet.
What also persists is Trump's benign attitude toward Vladimir Putin, much to the consternation of Russia's neighbours and our Baltic allies. This stance may simply be a result of the US President's admiration for Putin's leadership style and his readily compliant media.
All in Washington recognize that the focus in 2018 will be on the November mid-term elections, where the Democrats sense a real chance of recapturing both the House and the Senate; and depending on Robert Mueller's investigation, these events that could trigger impeachment proceedings in 2019. At the same time, the Republicans are determined to transform their major legislative victory on tax reform into significant economic growth this year in order to quash the symptoms of dysfunction in the White House.
The prospect for a new spirit of bipartisanship on issues such as immigration, infrastructure and entitlement reform in an election year seem remote.
In this era of "fake news," Michael Wolff's narrative is regrettably in the style of much political journalism these days, concerned more with interpretation or opinion rather than accuracy.
But as Trump and his critics wrestle in the mud, the United States' principal rival for global dominance exploits this descent into political chaos. With its own unique brand of soft power and its accelerating military prowess, China is developing stronger economic ties with its Asian-Pacific neighbours, including those who were rebuffed by Trump when he pulled the plug on the TPP. It also continues to assert its territorial claims in the South and East China Seas – a prospect that raises concerns of a different nature.
Hollywood, which used to be a beacon of America's soft power, is fast losing its lustre. Charges of sexual misconduct are spreading across the entertainment, news, politics and sports bastions of America and are seen as further signs of moral decay.
Even on his good days, Trump is more transactional than strategic. He governs on impulse, not analysis or any strategic vision other than his "Make America Great Again" refrain. But Trump's antics and the absence of civility are sapping both the image and the role of America in the world. Meanwhile, America's allies, including Canada, are walking on eggshells trying desperately to find ways to comprehend, contain or stabilize some of the President's more reckless actions.
With elections looming, along with the "drip, drip" threat of impeachment, the capacity for governance in Washington is declining at a time when there is a need for leaders who are engaged, not distracted, and whose instincts are global, not parochial.
This article originally appeared in The Globe and Mail.