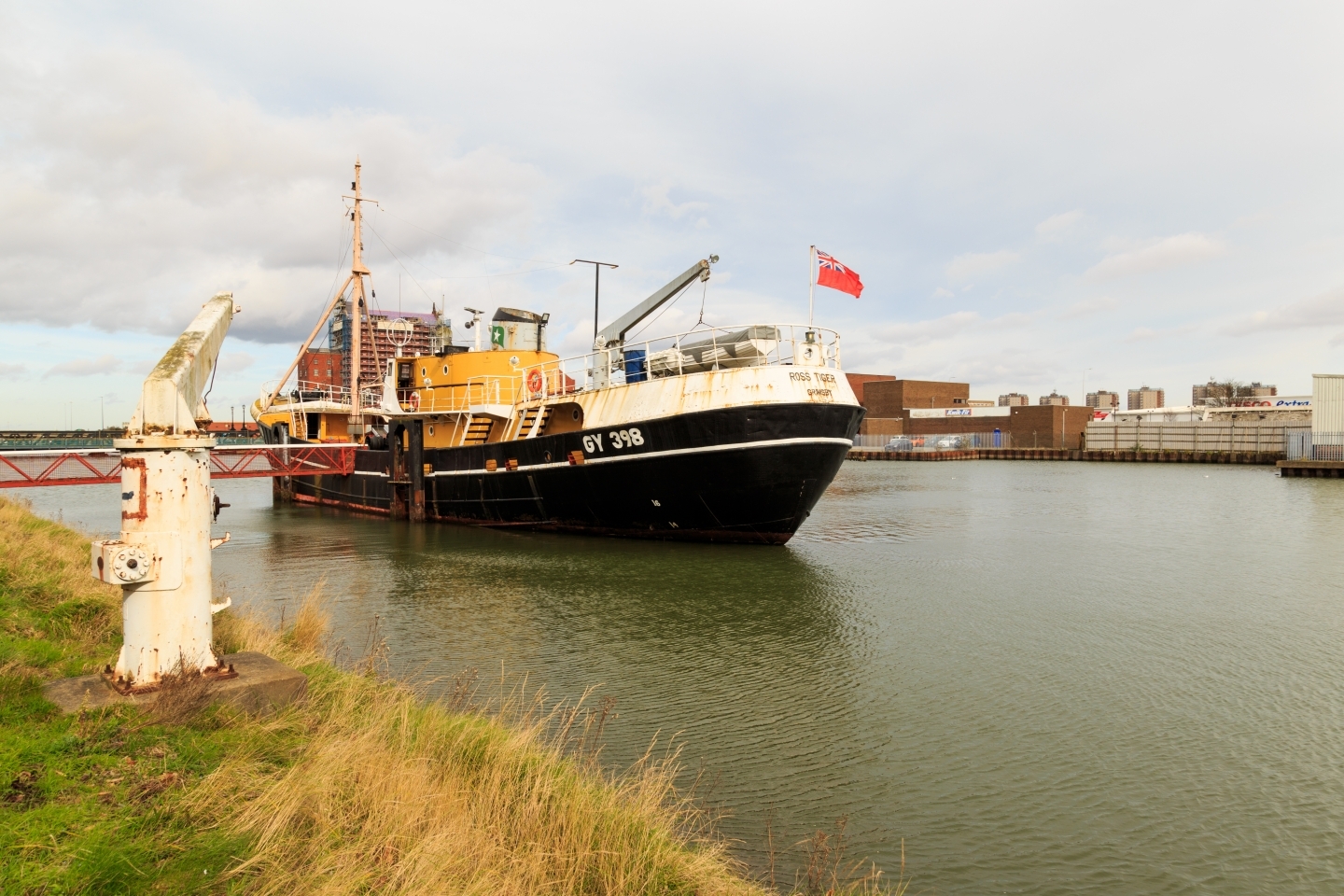 They say that when Grimsby's fishing industry was at its peak, if you lined up every trawler from the docks, you would be able to walk a mile out to sea. Today, that is a distant memory. After a long-term decline in fishing across the United Kingdom, there are just 20 trawlers left in Grimsby. Still, fish remains central to the identity of this port town, nestled in North East Lincolnshire. Photographs of Grimsby's glory days, when it was home to the world's largest fishing port, adorn the walls of local pubs. And when the local football team plays, fans shout out, "FISH!"
For years, fishermen across Britain have complained about regulations imposed by the European Union. The Common Fisheries Policy sets quotas for how much fish member states can catch in different waters. In order to avoid competition with foreign trawlers, British fishermen would need to gain control of UK fishing grounds.
"There is a narrative of betrayal going back to 1973 [when Britain joined the European Economic Community] that fishing was considered expendable," says Barrie Deas, chief executive of the National Federation of Fishermen's Organisations. "It tied us into this absolutely atrocious deal — a top-down, unsympathetic system."
It should come as little surprise, then, that during the 2016 referendum over Britain's European Union membership, fishing was a crucial issue in Grimsby. The Leave campaign organized a flotilla of boats across the Humber estuary, which swells across the east coast of northern England. The prominent Conservative politician and Leave supporter David Davis — now the secretary of state for exiting the European Union — visited the town and pledged: "If we leave the EU, we can help our industry recover, perhaps taking our cue from Iceland."
This was a welcome message in Grimsby, where unemployment is above the national average, (5.8 percent of people claim unemployment benefits, compared with 3.3 percent nationally) and where one in every three working people earn less than the living wage.
Ultimately, 70 percent of Grimsby's residents voted to leave the European Union. Of course, in Grimsby — as elsewhere in the country — the reasons people had for voting to leave were complex. Nonetheless, the idea of rescuing the fishing industry undoubtedly played a part. "Over the last 40 years, the economic benefits have gone with the quotas to Europe," says Deas. "We want to see that redressed."
On leaving the European Union, Britain will become an independent coastal state. However, the apparently clear narrative that Brexit will reinvigorate British fishing was undermined when a Grimsby-based business group hit the headlines in November. A regional lobby group, Seafood Grimsby and Humber, was campaigning to avoid tariffs, customs and other burdens that will come with departing the European Union. Simon Dwyer, a representative of the group, gave a presentation to members of Parliament (MPs) in which he argued for a free trade status for ports at Grimsby and nearby Immingham, which handle a lot of seafood.