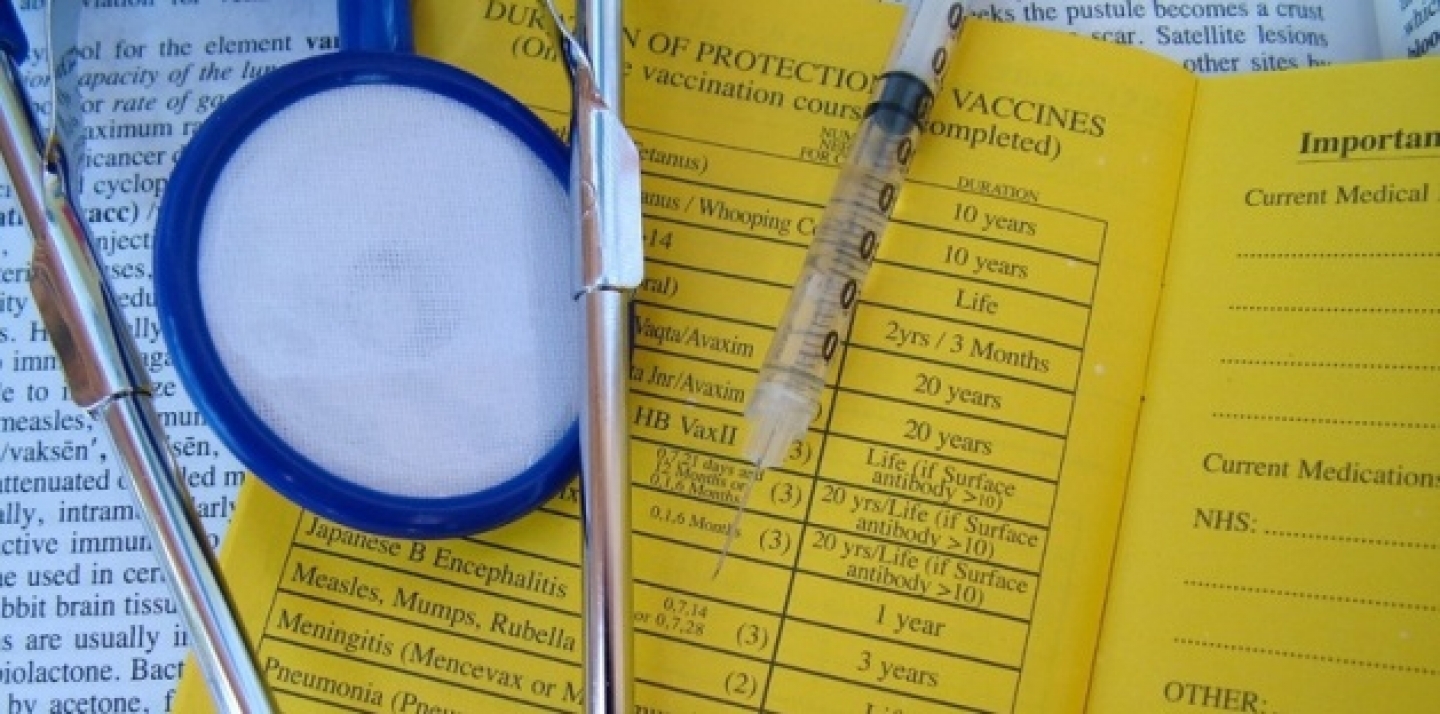 In this globalized world, global health is all of our business.
We are currently faced with grand challenges in global health and according to expert Jeffrey Sturchio, we are in need of the solutions of society, not just the solutions of the government.
The debate over the role of the private sector in delivering universal health systems to developing countries has been evolving in recent years.  At his CIGI Signature Lecture, "A Global Governance Puzzle: The Private Sector in Global Public Health" Jeffrey Sturchio, CEO at Rabin Martin, argued that the private sector must play a very important role: partner.
According to Sturchio, the private and public sector must work together to provide successful health systems. These partnerships provide an important tool to deal with the complex health issues in our world. The public and private sectors have complimentary resources and skills that when combined can allow for greater success, impact and sustainability.  
Sturchio outlined necessary steps that must be taken by the public and private sectors in order for successful partnerships to be fulfilled.  Commitment and engagement from the highest level of political office is the basis for any successful health system.  This support will prove to be imperative in creating sustainable and interactive programs and solutions. Private partners must agree upon the purpose of the project and have clearly defined roles. Sturchio explained that while this may seem simple, it is not always easy to accomplish.
Ensuring a program is sustainable is the most important aspect of delivering health systems to developing countries. Sturchio explained private-public partnerships can produce scalable and sustainable results as long as a foundation is created for success. The programs must be country-led and partners must build local capacity. Proper training must be conducted, hospitals must be built and the population must be educated. It is just as important to bring education and health infrastructure, as it is to bring in money. This is why partnerships are so important, they allow for different resources and different expertise to be applied.
Sturchio acknowledged the scepticism surrounding private engagement in health systems.  He argued however, that the issue is not private sector engagement itself but rather finding better ways of managing these complex partnerships. He calls for appropriate guidelines and transparency. Strong governance mechanisms must be put in place to cope with these partnerships.
Sturchio explained, "Experience has shown it is possible to bring hope and improved health to millions of underserved people in lower and middle-income countries by finding novel ways for public and private sector to work together toward common goals."
As we work towards the aspirational goal of global universal health coverage we must re-evaluate the role the private sector plays. Global health partnerships offer important mechanisms to bring health systems to millions of people living in developing countries. As Sturchio noted, private sector engagement should be encouraged. Simply put, it is the best way forward.