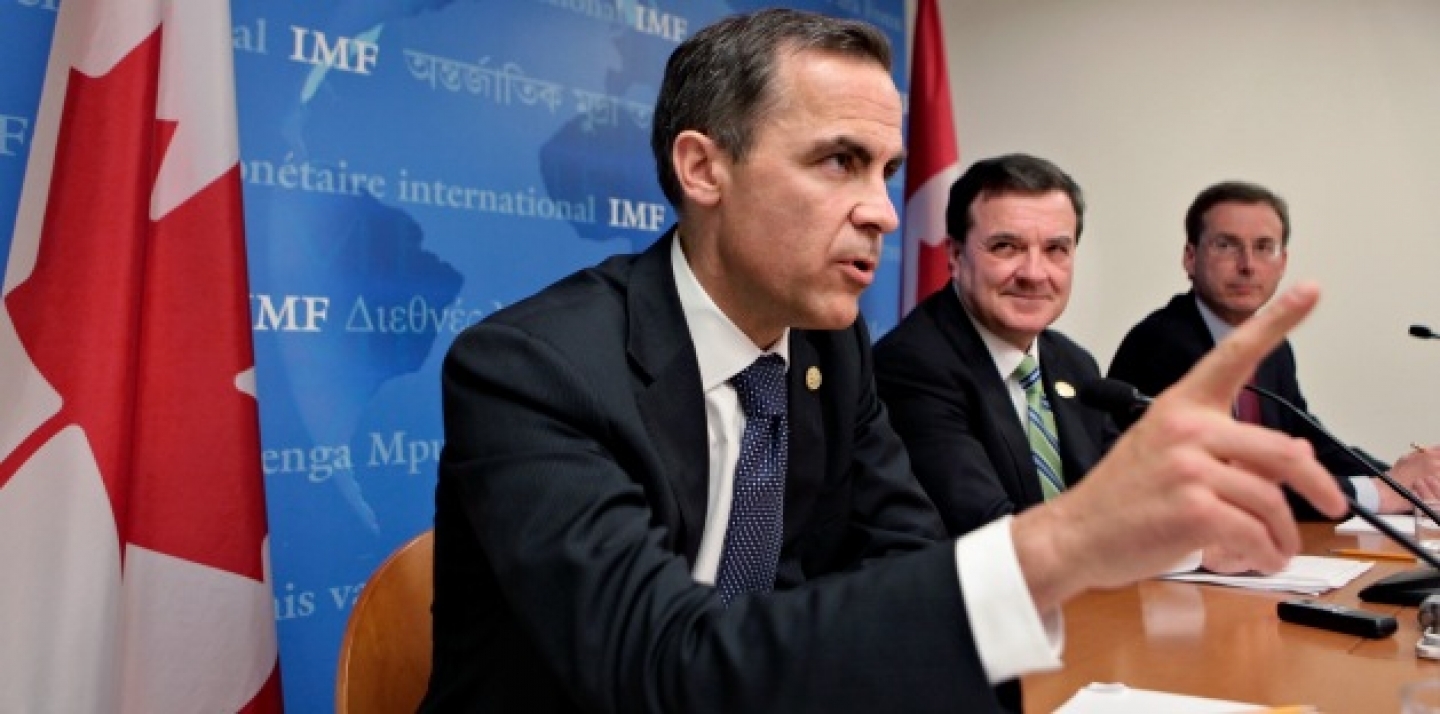 It is tempting to think that good ideas will prevail, even (or especially) in technical issues such as those on the global financial governance agenda. Yet this type of advance may prevail in areas such as those relating to the highly complicated but vital "Basel III" framework, so-called because it represents the third round of standards put forward by the Basel Committee on Banking Supervision, a forum of international bank regulators. Under the Basel III accord, all banks would in very basic terms have to maintain a ratio of common equity to risk-weighted assets (such as loans) of at least seven per cent on an ongoing basis, up from the Basel II standard of maintaining so-called Tier 1 capital at four per cent. The set of regulations would also require the world's biggest and systemically important banks — the ones that pose the greatest risk to global financial governance — to maintain extra capital; that is to say, a surcharge, of between one and 2.5 per cent of their risk-weighted assets.
From a political economy perspective, however, the important question is how these debates play out at the policy/political level. Do what for most detached observers seem like good ideas actually stand up to pressures from lobbying exerted by interests that want to dilute or further delay the introduction of these regulations (formally expected to be phased in from January 2013)?
Notwithstanding the anticipated backlash by interests in the US and elsewhere against these capital levels, the power of good ideas does seem to be holding up. Here the robust championing of such ideas by Mark Carney, the governor of the Bank of Canada (and chair of the Basel-based Financial Stability Board, which works in tandem to the Basel Committee) deserves special kudos.  It takes a very special regulator to take on — and win convincingly — the policy battle not only internally with strong elements of the Canadian banking industry but externally with JP Morgan Chase CEO Jamie Dimon who led the US backlash to the capital surcharge.
Still, the capacity (and willingness) of interests to push back on regulation comes out through surprising means. A striking illustration was revealed recently from the Leveson inquiry into the British press, a more likely source for information about celebrity lives rather than global financial governance. Notwithstanding this assumption, though, the inquiry has highlighted the intensity of pressure at the apex of political power. As recorded by The Guardian newspaper (April 23) among the texts showcased at the inquiry were those before the May 2010 UK election by a member of a prominent British business family trying to lobby David Cameron, the Conservative leader (and now prime minister), for an easing of financial regulation, and specifically a longer time to implement the Basel capital and liquidity rules.
As in the case of the US or Canada, such pressure cannot be equated with policy effect. David Cameron did not reply that he was receptive to the need for retreat from regulation. Vince Cable, the Liberal Democrat Business Secretary, has since rejected such arguments as "special pleading" by the banking sector and its allies. And it appears that George Osborne, the UK Chancellor (Finance Minister) is fully convinced that this form of regulation is a price worth paying for a secure banking sector, even it means that "extra insurance" was required to ensure that British taxpayers were never required again to bail out financial institutions. Indeed, as recent meetings with his European Union counterparts confirm, Osborne is pointing towards Britain imposing higher capital ratios on its banks than elsewhere in Europe — a move that could likely disadvantage continental institutions (in terms of stability and costs for any future bailouts).
That being said, the analysis of the technical intricacies with respect to regulation needs to be supplemented by examinations of how good ideas navigate the shoals of interest-based lobbying through the policy/political process. The devil may indeed be in the details, but as such it depends on how, why and by whom the details are decided by.