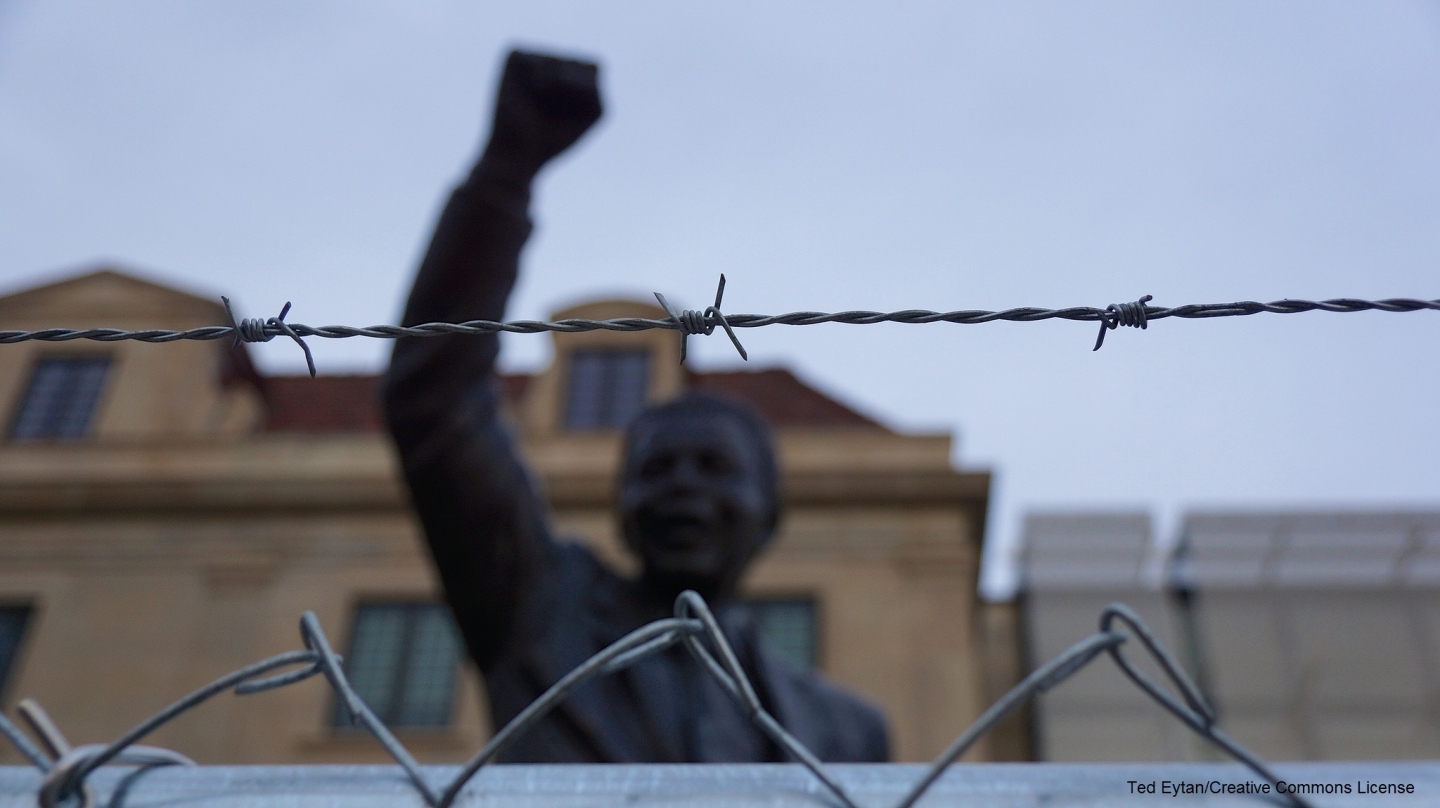 Although it currently ranks fourth on the Index of African Governance, South Africa still has a long way to go to improve its governance systems. Struggling with corruption, scandal and an unstimulated economy, is the nation failing to carry on the legacy of strength and progress that was kindled by Nelson Mandela? In the forthcoming volume, Governance and Innovation: South Africa after Mandela, editor and CIGI Senior Fellow Robert I. Rotberg addresses the governance challenges facing South Africa in the post-Mandela era. We speak to him about this new book.
CIGI: In the first chapter, "Recovering South Africa's Promise: Fixing the Problems," you write, "The promise of a great, glorious and prosperous country remains strong and certainly realizable." What fuels your hope for the future of South Africa?
Robert I. Rotberg:  South Africa has a vibrant and energetic middle class that less and less tolerates the corrupt and abusive behaviour of the ruling African National Congress (ANC). Furthermore, important labour organizations have now split with the ANC and started rival political movements. Emerging out of South Africa's period of toil and trouble will be a period of renewal and re-growth that is responsive to the middle class and to those many South Africans who decry the sad state of repair into which their vehicle of governance has fallen. Few South Africans are today content with either their rulers or the limited extent to which their rulers supply education, health, housing and economic growth. Soon all of these cross-currents will oust corrupt leaders and install African leaders more concerned with national versus parochial personal needs.
CIGI: You say that the solutions for many of the governance challenges facing South Africa are well known and available. What factors are stopping these solutions from being implemented in South Africa?
Rotberg:  The main barriers to implementing positive solutions to South Africa's myriad of problems are greed and ambition.  Corruption pervades today's South Africa so much that most politically-connected persons take what they can when they can. They live in a zero-sum environment where everyone is out for themselves rather than for the people.  This is one result of the moral decay of South Africa. Our book speaks directly about and to that moral decay.
CIGI: What role can South Africans and civil society play in enhancing their country's governance?
Rotberg:  They can draw attention to the refusal of their elected representative to work for the people. They can publicize lapses in governance. They can mobilize middle class protests.  They can help the press retain oversight capabilities.
CIGI: You bring the book to conclusion with a chapter titled, "The Need for Strengthened Political Leadership." How did Mandela's general approach to governance differ from those of his successors? What can international policy makers learn from his example?
Rotberg: Good leadership begets good governance which, in turn, begets good institutions. Mandela believed in his people and in the future of South Africa. He was an inclusive leader and made his citizens (white and black) feel empowered and ennobled.  That is the benefit of good leadership. He also was a post-apartheid transformationalist.  His successors are transactionalists: content with incremental actions and more concerned with being elected than with giving back to their people. After Mandela, none of his successors have been nation-builders.  Not one has done as much to improve the lives of their people as they have to enrich themselves and their families.
Few South Africans are today content with either their rulers or the limited extent to which their rulers supply education, health, housing and economic growth.