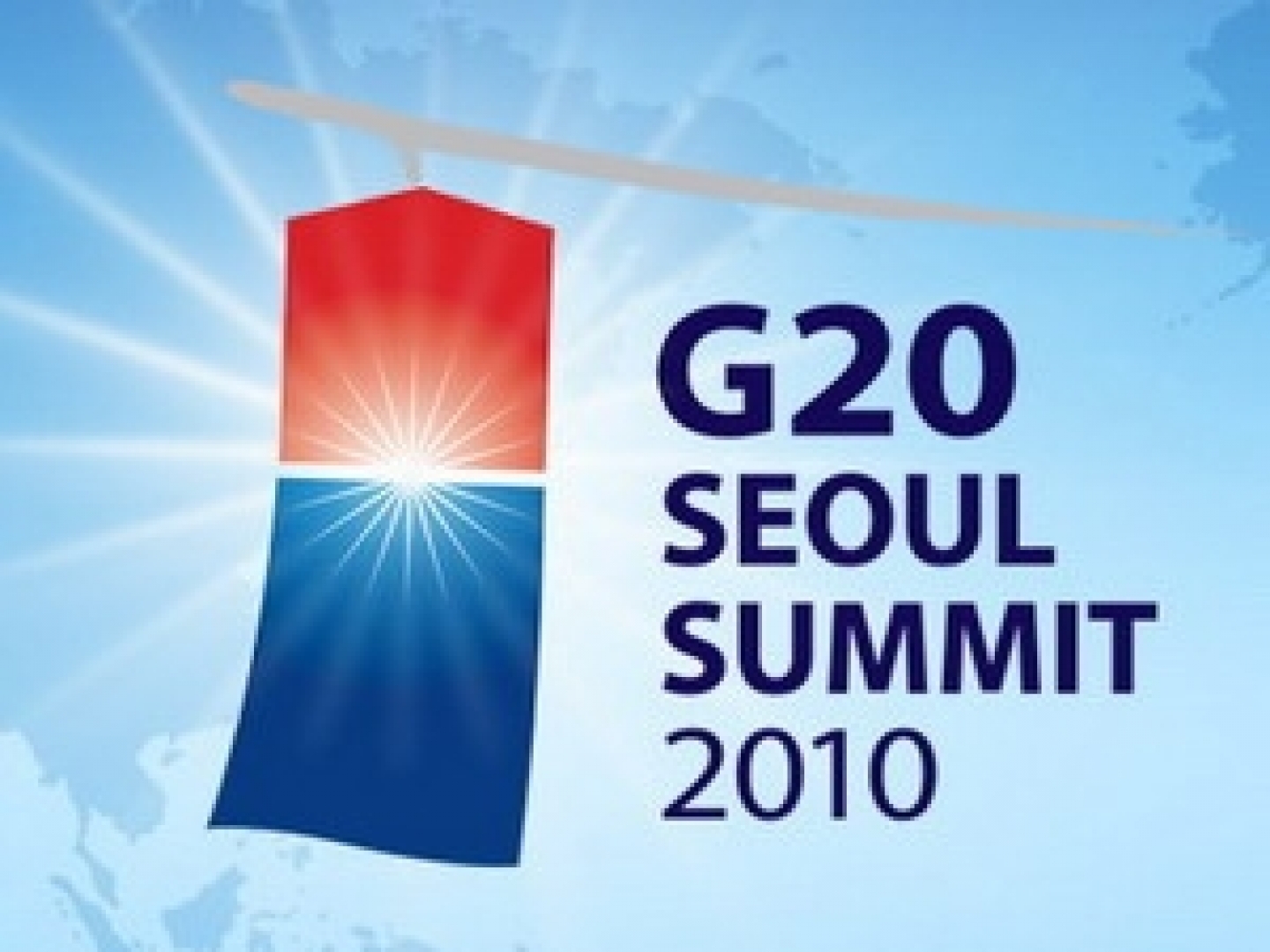 The G20 Deputies' Meeting was held on September 4-5 in Gwangju, Korea to discuss the main agenda for the G20 Seoul Summit.  It was the first meeting of high-level officials – deputy finance ministers from G20 member states, representatives of the central banks, and officials from the IMF, OECD, and the World Bank – since the Toronto June G20 Summit.
Officials pre-negotiated November's agenda through discussions on global financial regulatory framework reform and other key issues.
On the Table
Participants reviewed progress on existing G20 initiatives—looking at national, regional and international policy options—with briefs and presentations from the IMF, World Bank and OECD, and discussed specific roles and schedules required ahead of November.
The schedule aligned closely with the previously announced Seoul agenda and included sessions on:
the current status and outlook of the global economy;
the Framework for Strong, Sustainable and Balanced Growth;
reform of international financial institutions (IFIs) and global financial safety nets;
financial regulatory reform;
financial inclusion, energy issues (energy subsidies, energy price volatility, protection of the marine environment), future process.
No communiqué was released at the conclusion of the deputies meeting (unlike Ministers meetings). "The meeting was not designed to produce any tangible results," said an official at the finance ministry.
Growing Uncertainty and Overreacting Markets
The G20 Finance and Central Bank deputies agreed that global economy will continue to recover, although slower than anticipated at Toronto.
"Uncertainty has grown recently and markets have overreacted to it, which may affect the short-term view," Bank of Korea Deputy Governor Kim Jae Chun said in Gwangju (Bloomberg). "The consensus is that the economic recovery will continue but it may not be as fast as we expected two or three months ago."
Next Steps
According to a press release from the Presidential Committee for the G20 Seoul Summit, a "separate Deputies Steering Group, composed of representatives from Korea, the UK, France, the US, and Canada," met immediately after the Deputies meeting to "fine tune the schedule leading up to the Seoul Summit."  The UK, US and Canada all previously chaired the G20. France will take over as chair after South Korea.
Amid reports that the G20 finance ministers are unlikely to meet in Washington early next month on the sidelines of the IMF/World Bank Group annual gathering, finance ministers and central bank chiefs from the G-20 nations are still set to meet in Korea on October 22 and 23 to finalize the agenda for the Seoul summit.
BACKGROUND
Deanne Leifso is a research officer at The Centre for International Governance Innovation. She has her MA in political science from the University of Waterloo, Ontario.