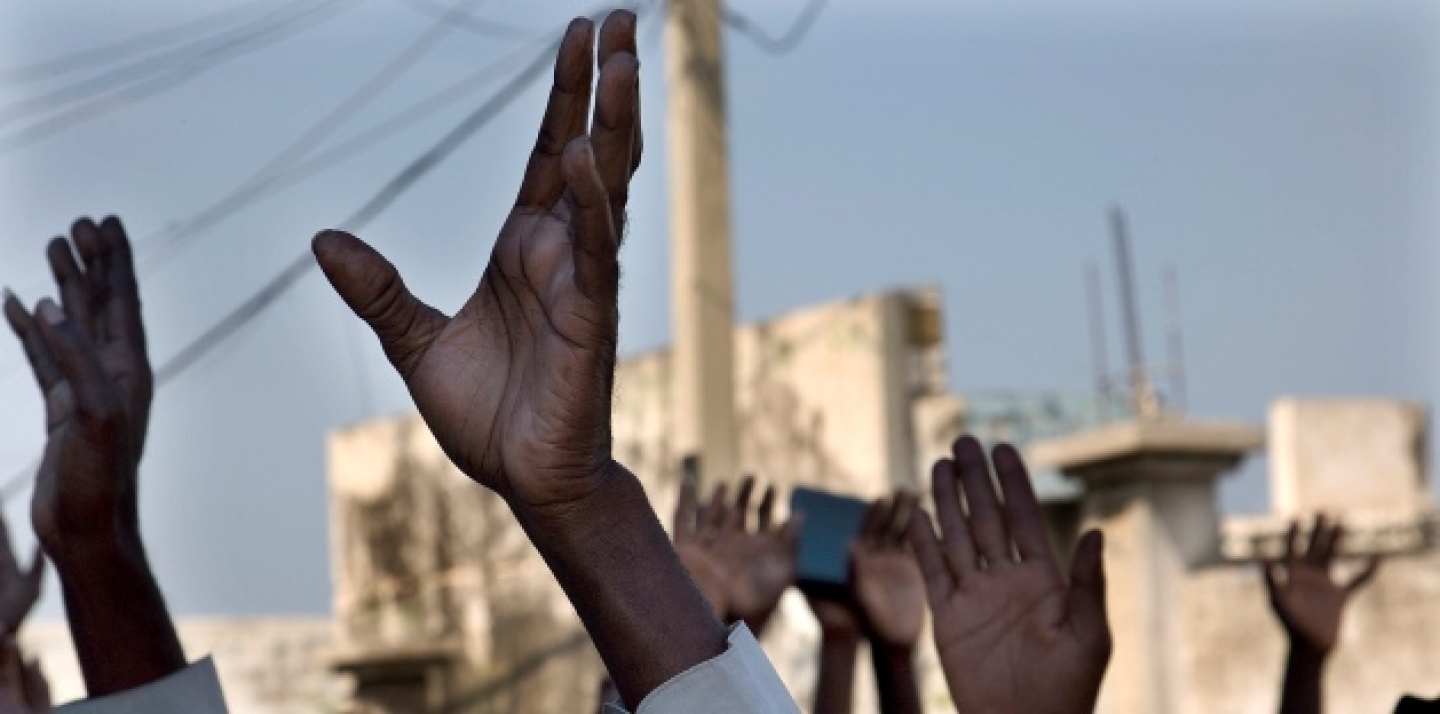 With over 35,000 unique visitors since its launch in November 2010, the Africa Portal has been providing users with open access to a suite of features including an online library collection; a resource for opinion and analysis; an experts directory; and an international events calendar. This week, the Africa Portal will be launched in South Africa by one of its partners, the South African Institute of International Affairs (SAIIA). To learn a bit more about this online resource, we speak to CIGI's Erica Dybenko, program manager for the Africa Initiative, the program overseeing the Africa Portal.
CIGI: Africa continues to be a continent of change and diversity — whether it be political, social or economic. How do you think the Africa Portal contributes to the African experience and what does the initiative hope to accomplish?
Erica Dybenko: Africa is consistently facing new challenges. In the past six months, we've seen a new country form following a referendum in South Sudan; a fight for power among two rivals and threat of civil war in Cote D'Ivoire; a surge in investment with expected five percent economic growth this year in sub-Saharan Africa and even higher in 2012; and most recently, a famine declared in the Horn of Africa. Alongside these changes and challenges are critical policy discussions taking place that are working to shape Africa's outlook.
The Africa Initiative is working to inform, and at times participate in, these discussions in a meaningful way. At its core, the aim of the Africa Initiative is to contribute to the deepening of Africa's capacity and knowledge — especially in the key areas we've identified: conflict resolution, energy, food security, health, migration and climate change. We're doing this by producing and making available innovative research by top scholars and experts on the continent; supporting bright, up-and-coming students, who we see as Africa's future leaders, through our exchange program between Africa and Canada; and sharing key documents on our online knowledge resource — the Africa Portal.
The Africa Portal is positioned to become the leading resource for research and information on Africa's current policy issues. It is a knowledge hub for opinion leaders and researchers to access critical resources and share their ideas with policy makers and the public. As a team, we are looking to aggregate and deliver the latest policy-related work — whether it's in the form of a commentary, report, brief or research paper — into the hands of key opinion leaders and the interested public. Original content, not found anywhere else, is posted weekly on the Africa Portal in the form of backgrounders and opinion pieces. In addition, we present the most current research coming out of top think tanks and research organizations in Africa and around the world. With constantly updated information, we think that the Africa Portal is filling the gap in accessibility to important research and information on Africa.  
CIGI: Since its inception, the Africa Portal has been broadening both its content as well as the level of its use. What do you think is behind this success?
Dybenko: From day one, the Africa Portal has adopted an "open" philosophy to both our content and our technology. All research and information on the website is available for free, full-text download. We subscribe to the Creative Commons model, which allows us to make our original content available without typical copyright restrictions. As part of the Africa Portal project, we also seek other like-minded organizations to join the project as content partners. To date, we have successfully formed partnerships with  over 15 top organizations that have a solid reputation for policy research on Africa, which allows us to continually offer users the latest research coming out of Africa. Some of the most recent additions include the Institute for Security Studies (ISS), the African Economic Research Consortium (AERC) and the International Food Policy Research Institute (IFPRI).
In addition to aggregating the latest research and information on the continent, a unique aspect of the Africa Portal is our digitization undertaking, which has facilitated taking documents by African organizations and having them digitized for the first time. Our focus on facilitating new digitization projects is improving access and visibility for African research.
On the technology side, the Africa Portal itself is built on an open-source platform, which means that the code we develop for the website is openly available to other developers looking to achieve similar aims. In this way, we hope that we are contributing to an environment that encourages the sharing and building of knowledge in a collaborative way — and in a way that is happening across continents. We are committed to maintaining this philosophy of openness as we add new content and build new functionality to the Africa Portal, and we hope that our users agree that this is a worthwhile exercise.
CIGI: How do the three partners, CIGI, the South Africa Institute of International Affairs (SAIIA), and Makerere University (MAK) contribute to the Africa Portal and can you discuss any of the synergies between them?
Dybenko: The Africa Portal has been successful in these early days in large part due to its design as a collaborative project among three core partners — CIGI in Waterloo, SAIIA in Johannesburg, and MAK in Kampala.
Each partner brings a unique perspective and expertise to the project, that when combined we feel brings together a well-rounded and geographically diverse team. CIGI is the headquarters for the project and oversees operations, including strategy, content, design and marketing.
SAIIA has been instrumental in driving forward the online library component of the project. Librarians at SAIIA work tirelessly to secure and catalogue new content for the portal. With SAIIA's reputation as a top-ranking African think tank, we've been able to benefit from their strong networks in research and policy fields and gain first-hand insight into how our target users interact with the website and consume information.
CIGI works closely with MAK on the technical development of the website, where developers in Canada and Uganda are collaborating on coding and web architecture and adding new functionality for users. At the moment, work is focused on exploring opportunities for connecting to mobile devices — which is becoming increasingly relevant as Africa grows to be one of the fastest-growing mobile phone markets in the world with 500 million subscribers.
Exciting plans are underway at the Africa Portal for the coming year, and we look forward to continuing to connect our users in new and innovative ways with the latest research and analysis on Africa's policy issues.