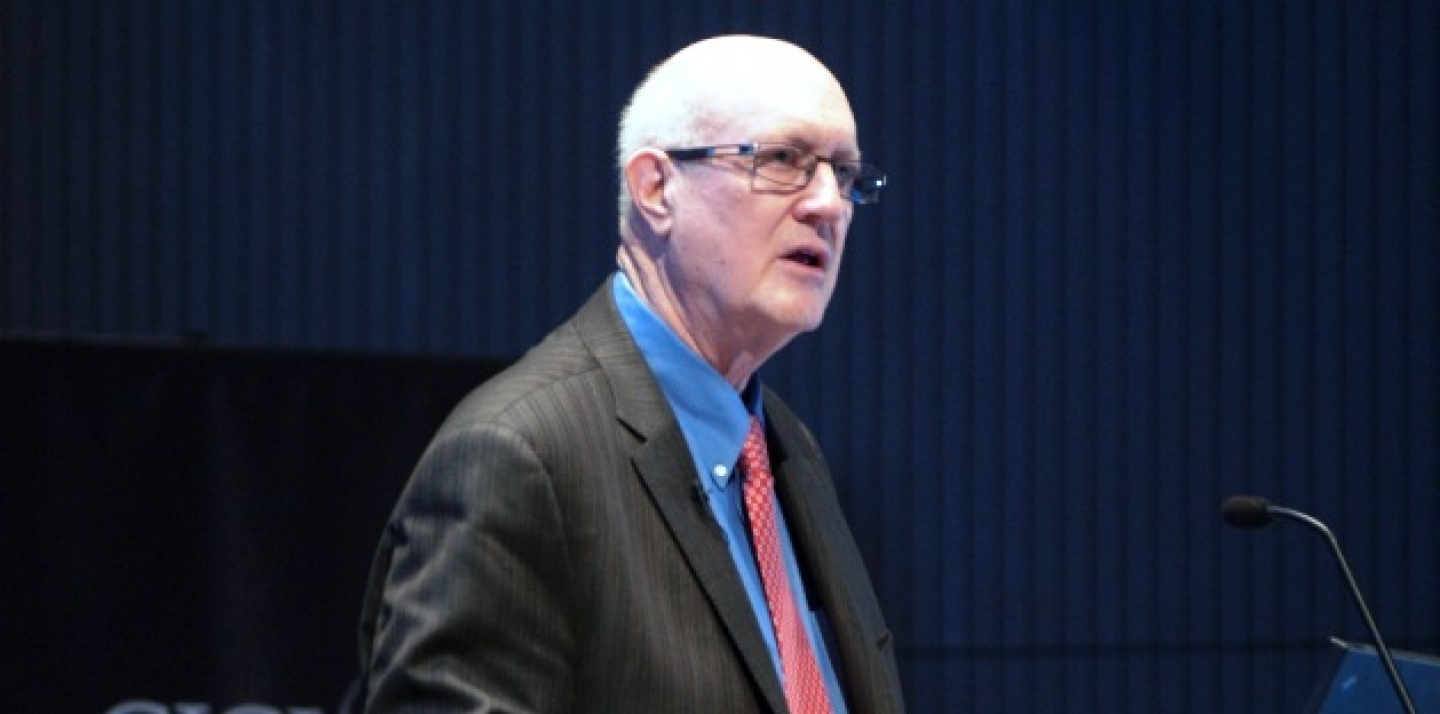 Last week, CIGI was pleased to host Steve Crocker, an internet pioneer who currently serves as board chair of the Internet Corporation for Assigned Names and Numbers (ICANN). His keynote, "When Less is More: The Past and Future of the Multi-Stakeholder Model of Internet Governance," addressed some of the core questions in the debate over Internet governance. His discussion at CIGI comes at an important time, as Geneva gets ready to host the World Telecommunication/ICT Policy Forum in May 2013.

Having just returned from an ICANN meeting in Beijing, Crocker provided an overview on ICANN's structure and role in how the Internet functions. From the root server systems and the Domain Name System to Internet Protocol address allocation and general top-level domain name system management etc., ICANN plays a central role in a complex ecosystem. But generally, Crocker explained, the organization and others ascribing to multi-stakeholder governance tend to take a "less is more" view of how the Internet should be governed. 
"The term Internet governance feels very natural to some set of people: there is the Internet; it's important; we must have governance," Crocker said. "A natural question to ask is: what has to be governed? Why is there a governance problem? Why is there a governance requirement [with the Internet]?" Crocker identified three areas where governance is, in fact, needed. First, Internet governance plays an important role in understanding how to prevent, correct and (if possible) predict instability within the system — whether this instability is intentional or accidental. Second, Internet governance is important with regard to scarce resources — the allocation of addresses and domain names. Third, it's important with regard to socially unacceptable behaviour — from annoyances to serious crimes.
Ultimately, Crocker explained, ICANN's role in Internet governance will be shaped by a consensus based model involving a variety of actors that ICANN serves. We recommend that readers view two great visualizations on "What ICANN does" and  ICANN's view of the Internet governance, and those at play within the system.
HAVE YOUR SAY: If you attended this lecture, caught the webcast or watched the archived video, we would love to hear your thoughts on Steve Crocker's keynote.