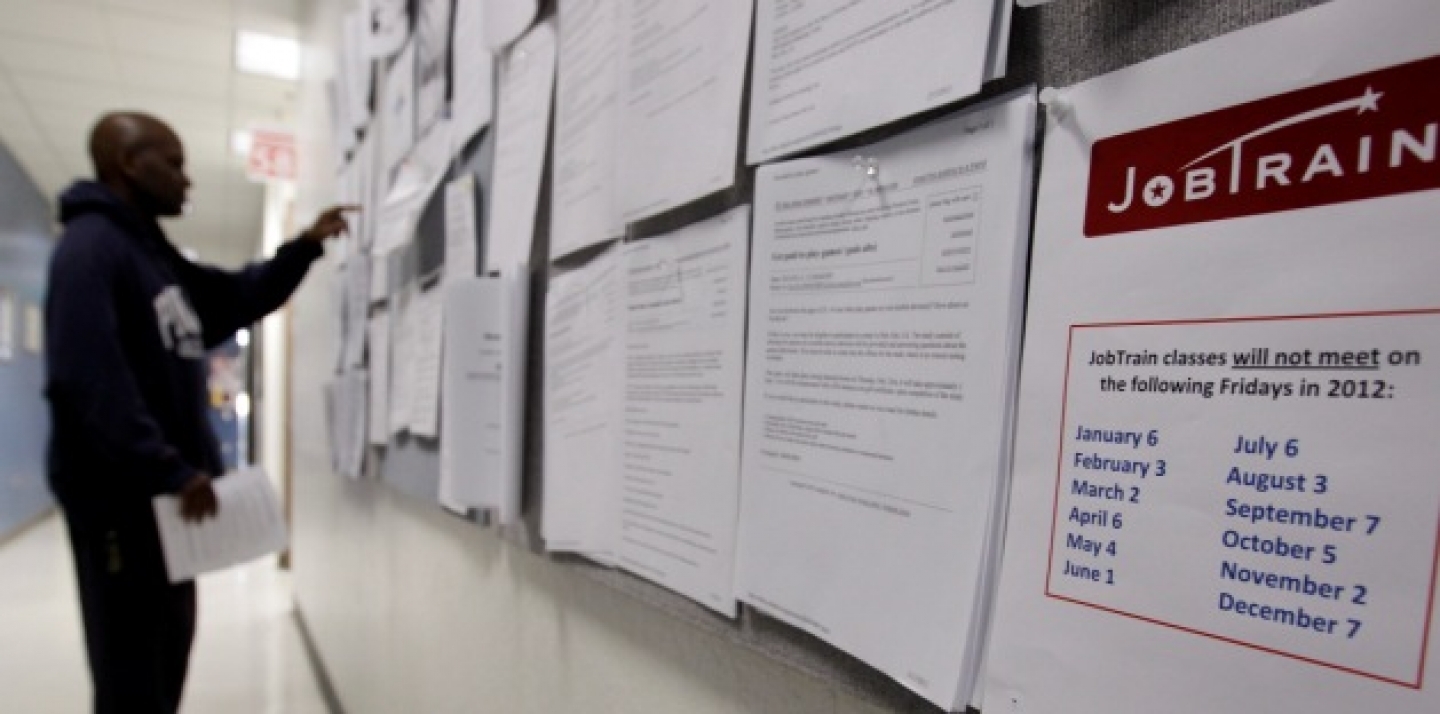 Last year, the IMF created a working group to examine one of the most pressing issues facing the global economy and development today: jobs and inclusive growth. The problem exists in both the developed world and the developing world. Indeed, the Arab Spring and protests throughout southern europe have brought this issue to greater light. The working group reported its preliminary findings today at the IMF World Bank Spring Meetings, seeking the feedback of civil society actors and think tank fellows like yours truly.
The Fund agreed that is has at times over focused on promoting economic growth and they assumed that this would then lead to job creation. In effect, this was the classical economic view of a "trickle-down" neoliberal theory. The fund now recognizes that economic growth needs to be "inclusive growth."
The IMF also admits that part of the problem in formulating an analysis is the lack of data. Governments, in many cases, either do not report or under-report unemployment data and labour market information. Clearly these are politically sensitive issues and one doesn't need to be a political scientist to know the implications of unfavorable figures. The Fund will now collaborate with the International Labour Organization to create a job forecast. Akin to its macroeconomic projections of GDP and economic growth, the Fund will now undertake the task of reporting, monitoring, and forecasting on jobs. This is truly an evolutionary turn in IMF thinking on the underlying problems facing the real global economy.
After all the Arab world by all macroeconomic accounts had experienced economic growth prior to the Arab Spring. Egypt, Libya, Tunisia, and even Syria all experienced economic growth. Yet, unemployment and underemployment was on the rise, and most importantly the perception among its people was that their lot was not improving nearly as fast as others, particularly among their countries' government cronies. Inequality gaps matter, in the words of the IMF working group.
Frankly, it is sad that this analysis of inequality is an eye opener for IMF staff. But, it says a lot about how detached IMF macroeconomic analysis is of microeconomic conditions of people on the ground. For those of us interested  in the study of economic  development, this is not news. It should reminds us of the necessity to local knowledge and getting on the ground of developing countries to understand how people live, their challenges, and their aspirations.
The IMF working group on jobs and inclusive growth has finally caught up with local realities. Hopefully this will now translate into IMF policy changes. Somehow I'm skeptical of this being implemented any time soon. The Fund's thinking and ideas, clearly, doesn't move fast enough for the people it affects.
It says a lot about how detached IMF macroeconomic analysis is of microeconomic conditions of people on the ground.